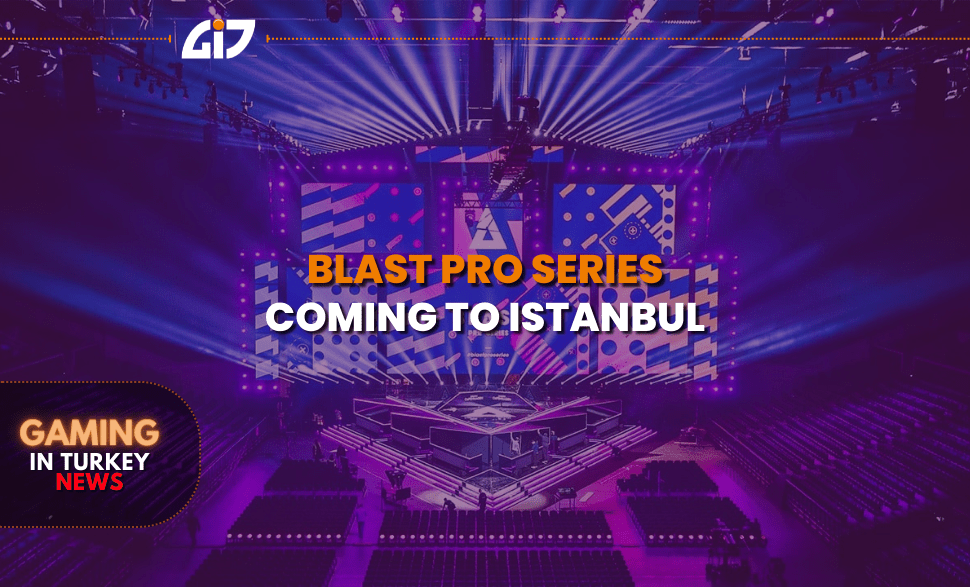 Blast Pro Series Is Coming To Istanbul
Blast Pro Series Is Coming To Istanbul! BLAST Pro Series Türkiye! The new global esports tournament, BLAST Pro Series, is coming to Istanbul this summer. BLAST Pro Series is the most exciting new edition to the esports scene. In a new electrifying format, 6 of the best Counter-Strike teams in the world will play in front of more than 10.000 spectators and live audiences all over the world.

Major international esports event BLAST Pro Series coming to Istanbul
BLAST Pro Series was launched in Copenhagen in 2017 and will take place in major cities around the world starting in 2018. Istanbul is the first international host city to be announced. This will be the first time Istanbul will host a major international esports tournament and the first time the world's best Counter-Strike teams will come to Istanbul.
The event will be broadcasted live on global TV to an audience of an estimated 275 million households. The first event in Copenhagen broke all broadcasting records for Danish national TV, DR3, and surpassed the Olympics, the X Games, and the Eurovision in the channel's viewership.
With over 2.5 million unique viewers on Twitch, another 2.5 million viewers reported online in China alone, TV broadcast to more than 180 million households worldwide and a social media reach of more than 60 million, the World Premiere of BLAST Pro Series broke new grounds in both mainstream and fan viewership, and much more is to come.
The event is created with the sole purpose of making the best possible live experience in the arena and behind the screen. No boring long breaks, complex gaming language, and days of unclear scheduling. BLAST Pro Series is a compact, fast and well-organized tournament.
It is an action-packed event where the audience gets to see their international Counter-Strike idols, such as winners of this year's ELEAGUE Major, Cloud9, who will for the first time participate in the BLAST Pro Series. The final line-up will be announced later on, but the tournament guarantees to bring World Class Counter-Strike and world-class teams to Istanbul!
In the last couple of years, investments from the government and industry have made Turkey one of the top countries in esports.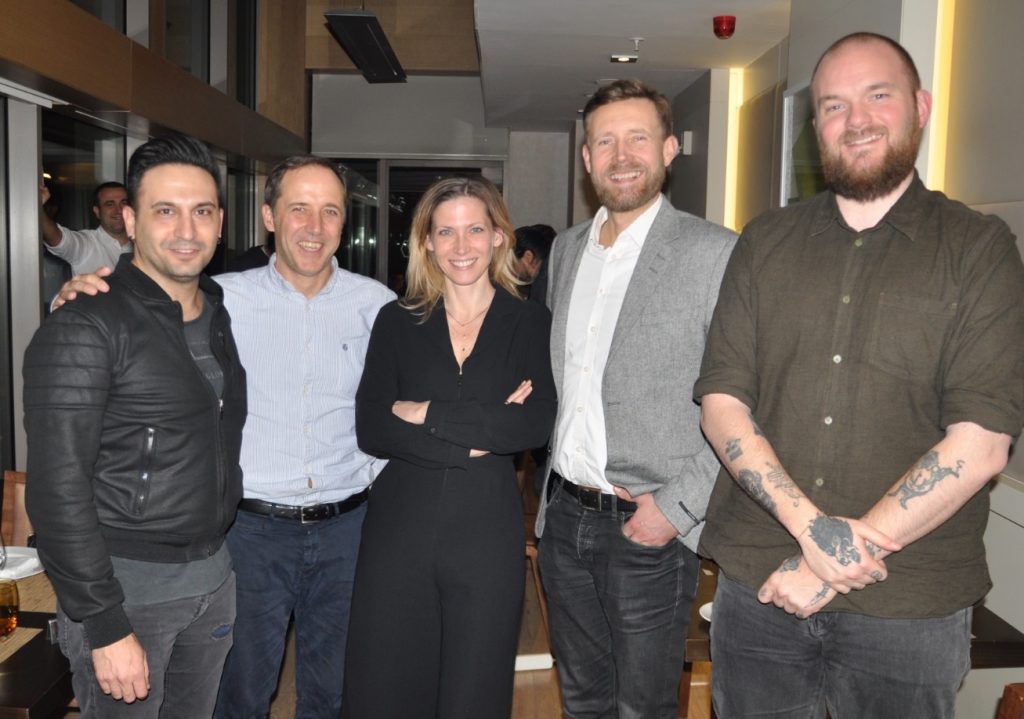 MAJ3R, Space Soldiers Team Leader
We all watched BLAST Pro Series in Copenhagen and the event and tournament looked really awesome. The concept of all teams playing in the arena is really cool from both a fan's and a player's perspective, and the atmosphere was so intense. When we received the invitation to BLAST Pro Series, Istanbul, we all get so motivated. To step up on that stage with the best teams in the World in front of our home crowd. It will be so intense, and we can't wait to present world-class Counter-Strike to the Turkish audience. And to present the Turkish audience to the World!
Bettina Kuperman, CEO Impact34, BLAST Pro Series Istanbul Event Director
We are incredibly excited to bring the BLAST Pro Series to Istanbul. The format and set-up of the event are by far the most interesting we have seen in live esports events in the past years. I am really looking forward to making our Turkish esports fans a part of this experience. 6 of the world's absolute top teams will compete at the same time on our iconic A-shaped stage in front of a packed arena and lots of exciting entertainment.
One of the main reasons why we have decided to bring the BLAST Pro Series to Turkey is the exciting new format. It's a one-day event where all teams, game schedules, and the program are made available before the event. This makes it easier for fans, sponsors, media, and broadcasters to engage with the event and make the experience even better for everyone.
Esports is the trend to follow in the sports and entertainment industry. No other sports product is reaching audiences like this. It is time for Turkey to show the world, what we are capable of both in terms of sports performance and event organization. We aim for BLAST Pro Series Istanbul to be the leading event in the series and set a new standard for hosting major esports events. We look forward to inviting everyone to a weekend full of excitement and fun.
Jordi Roig, RFRSH Entertainment, Executive Producer of BLAST Pro Series comments:
We created BLAST Pro Series to cater to the live fans and the viewers. The format leaves nothing to chance, and as a fan, broadcaster, and partner, you know which teams you will see live on stage as the full program is announced well in advance. We are very excited to welcome Istanbul to BLAST Pro Series. Turkey is one of the fastest growing esports countries with more than 30 million esports enthusiasts and Turkish teams are steadily climbing to the top of the world. Istanbul was a natural choice for us and we have no doubt that it will be another record-breaking event.
The atmosphere at the premiere of BLAST Pro Series in Copenhagen was electrifying and the feedback we received was amazing, but already now we can say for sure, that we will bring even more world-class Counter-Strike and entertainment to Istanbul. We are thrilled about the event already and look forward to presenting the line-up and full program!
Ozan Aydemir, Founder Gaming in TURKEY | MENA | EU, Gaming Agency, Sponsorship & Marketing Team
We are very excited to be a part of BLAST Pro Series Istanbul. Gaming In Turkey has worked to grow the Turkish gaming industry for a very long time and we have no doubt that the BLAST Pro Series will be the driver for a major development of the industry.
Esports is attracting audiences like nothing else. These major events are an exciting new form of entertainment that can be followed by everyone, especially families. The main target audience is the sought-after 15-35-year-olds, making esports and especially this fantastic event an opportunity not to be missed for brands.
The event provides exposure and engagement opportunities to millions of fans in Turkey and globally. We look forward to making this event a success for everyone involved.
For more information:
www.blastproseries.com
facebook.com/BLASTProSeries
twitter.com/BLASTSeries

facebook.com/BLASTProSeriesTurkiye
twitter.com/BLASTSeriesTR
twitter.com/BLASTSeriesTR
COMPANY INFORMATION
RFRSH Entertainment is an esports marketing and media rights company working with a growing number of the best esports teams – established organizations as well as a new crop of player-owned teams. We are the professional force behind the teams that build their brand and enhance sports performance to accel teams into top placements. We represent the team's commercial and media rights, connecting them with the top brands in the world for sponsorships and marketing agreements. We create the best possible conditions for our teams so that they can concentrate on being the very best esports athletes and hence deliver the greatest moments for fans and sponsors, both in-game and off-game.
Steen Laursen, VP Communications & Brand, RFRSH Entertainment, owner of BLAST Pro Series: steen@rfrsh.net
Pictures, videos, and further information: www.mynewsdesk.com/blastproseries
RFRSH Entertainment: www.rfrsh.net
Impact34 is a sports and entertainment marketing company based in Istanbul, Turkey. We specialize in bringing together our clients and network from around the world and creating powerful innovative projects. We dream big, work hard and help our clients get the most out of their investments in sports and entertainment.
Our team has a wealth of experience in delivering results worldwide. We offer consulting, communication, and project management services. We work with brands to create powerful cooperations and connect with their audiences. We help athletes and artists increase their brand profiles and manage their careers.
Impact34: www.impact34.com
Gaming in TURKEY | MENA | EU Gaming in TURKEY | MENA | EU is a media hub for gaming and a specialized gaming agency based in Turkey. Gaming in TURKEY | MENA | EU offers solutions that effectively communicate brand identity in the experiential marketing realm. Gaming in TURKEY | MENA | EU offers online and offline integrated marketing services specifically tailored for gaming companies. We focus exclusively on the gaming industry and on all platforms including PC, Mobile, Console, MMO, Free to Play or Pay to Play. Our team has 9 years of experience in the gaming industry and we cooperate closely with publishers and developers all around the world. From game management to game marketing, from game operations to game QA, you will find all you need in one place; Gaming in TURKEY | MENA | EU!
Gaming in TURKEY | MENA | EU: www.gaminginturkey.com
Contact for more information
Bettina Kuperman, CEO Impact34
Bkuperman@impact34.com
Ozan Aydemir, Founder Gaming in TURKEY | MENA | EU
ozan.aydemir@gaminginturkey.com
+90 530 239 58 47