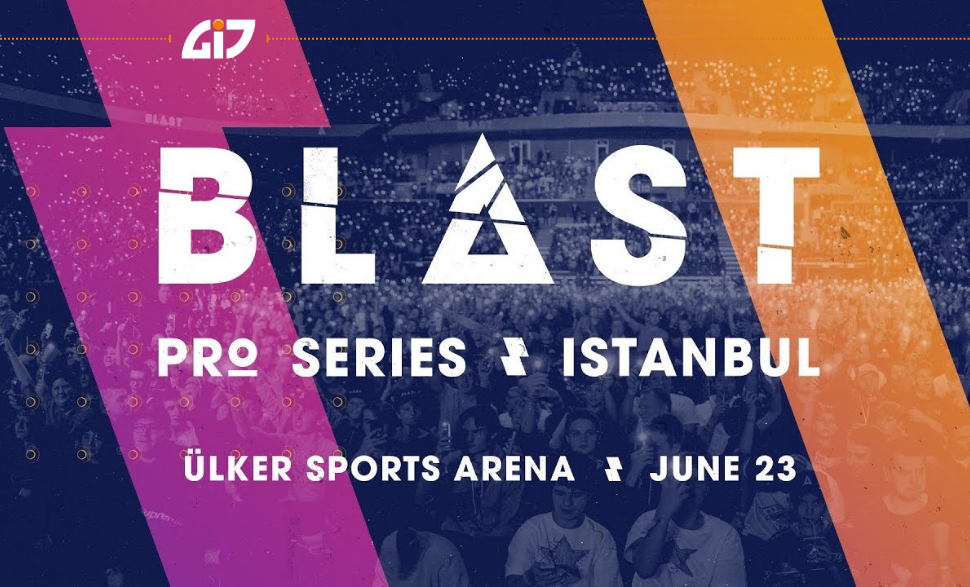 Blast Pro Series Turkiye Official Announcement
As Gaming in TURKEY | MENA | EU Gaming Agency & Esports Agency based in Istanbul, we are very proud to present: the BLAST Pro Series Türkiye Official Announcement! First time: World Class Counter-Strike live in Istanbul! On 23rd June 2018 BLAST, Pro Series will bring the World Class Counter-Strike to Ülker Arena in Istanbul. In front of a completely packed arena, 6 of the best teams in the world will compete live on stage to win the iconic BLAST Pro Series Trophy and a share of the 250.000 dollars prize pool. Tickets go on sale on April 2nd.

For the first time, it will be possible to be a part of the electric atmosphere when the newest, most energetic and compact esports tournament comes to town, and BLAST Pro Series will bring the whole show from the international tour.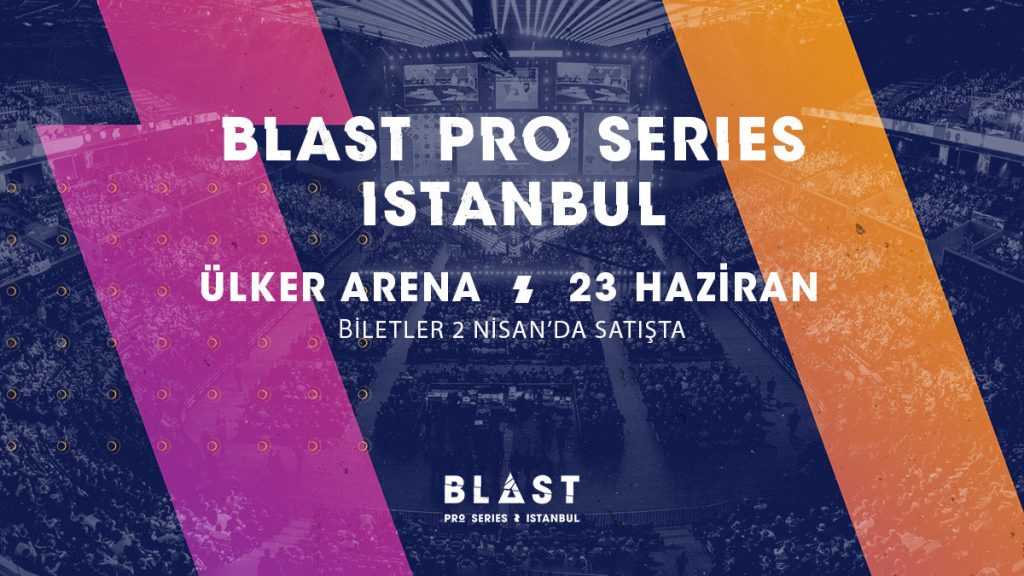 The arena will be completely transformed into a state-of-the-art digital battleground: From the iconic A-stage with 6 teams playing live at the same time over the monstrous set-up with multiple jumbo screens, hundreds of moving lights, and amazing surround sound to the event itself. It is live entertainment like you've never experienced before, it's a first-ever in Turkey and it's some of the biggest stars esports has to offer:

SK Gaming (world famous Brazilian team), FaZe Clan (Major finalists and number 1 in the world rankings), Astralis (Major winners 2017), Space Soldiers (Turkish Superstars), the Legendary Ninjas in Pyjamas, and US-based Cloud9 – the winners of the first 2018 Major, including Turkish born Tarik in the line-up!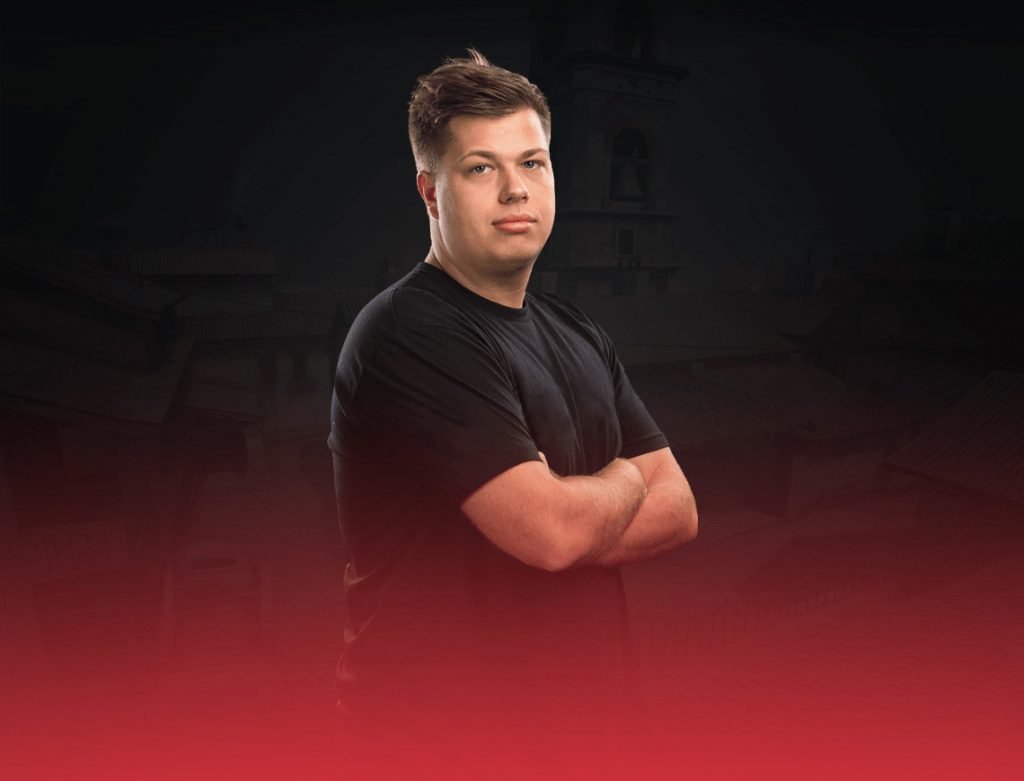 Finn "Karrigan" Andersen, In-game Leader of the world's number 1 FaZe Clan, will be on stage in Istanbul, and he looks forward to being a part of the tournament once again:
– The BLAST Pro Series is one of the most exciting events I've ever been to. It's action-packed world-class entertainment from the doors open to the confetti bonanza when the trophy is lifted. When we played in Copenhagen, we were blown away by the set-up and the way it was all set up to engage the audience. They created an insane atmosphere, and should I ever go to watch a live tournament as a fan, BLAST would certainly be up there among the favorites. It's intense, and I want to lift that Golden A Trophy in Istanbul, Karrigan comments.
Tarik "tarik" Celik is thrilled to play a big tournament on Turkish ground for the first time:
– I am so excited to bring my teammates to Istanbul to show them the city and introduce them to the amazing people there. Winning the Major was the biggest thing in my life, but being able to go and participate in an event like BLAST Pro Series in the country of my parents… It will be an amazing experience, and we will do everything to make the fans proud. We have never been to BLAST before, but from everything we've seen and heard it's the best event you can imagine and we can't wait to play on that stage in front of that audience!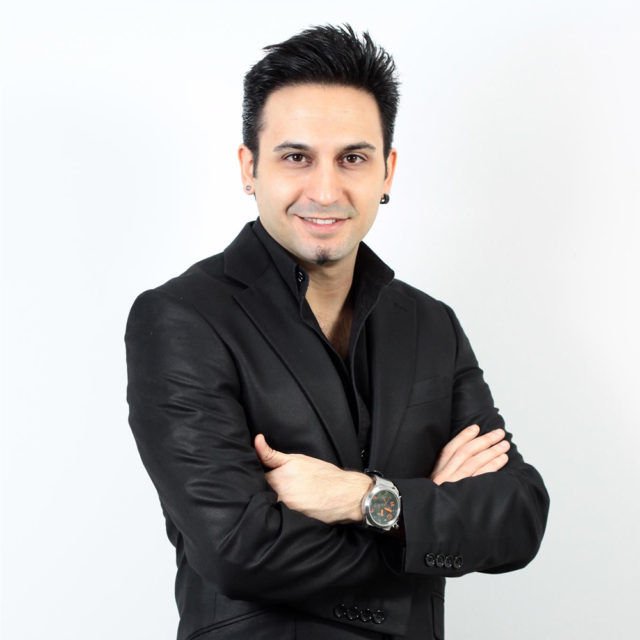 The Founder of Gaming in TURKEY | MENA | EU Gaming Agency & Esports Agency also shared his feelings;
-BLAST Pro Series, such a spheroid Esports organization is coming to Turkey and I am very happy because we will support them with the whole team. For a long time as Gaming in TURKEY | MENA | EU, we are trying to support the growth of the gaming industry in Turkey. Hopefully, we scored a spectacular event with the BLAST Pro Series.
I think it is a very big opportunity to bring CS: GO tournaments into Turkey and one of the biggest organizations, Blast Pro Series will be in 2018 Istanbul. When I checked the last global tournament and see more than 800.000 fans with me and millions are following the game. With Blast Pro Series, a great organization to be coming to Turkey, we are in great happiness and excitement at the same time. This organization, where thousands of esports fans will feel alive in a place and will follow online hundreds of thousands and even millions of players from Twitch TV broadcasts. The world's most famous eSports teams in Istanbul, Turkey, and Turkey's well-known CS: GO team are against them! I think it will be an incredible starting point, especially for brands that want to enter or invest in the gaming industry.
I invite everybody to the BLAST Pro Series, where All-Stars will meet with this Blast Pro Series Türkiye Official Announcement.
The tournament will be played on 22nd-23rd June with the decisive group's stage matches and Grand Finals played in Ülker Sports Arena on 23rd June. Tickets for the arena event on 23rd June will be available via www.Mobilet.com from 2nd April.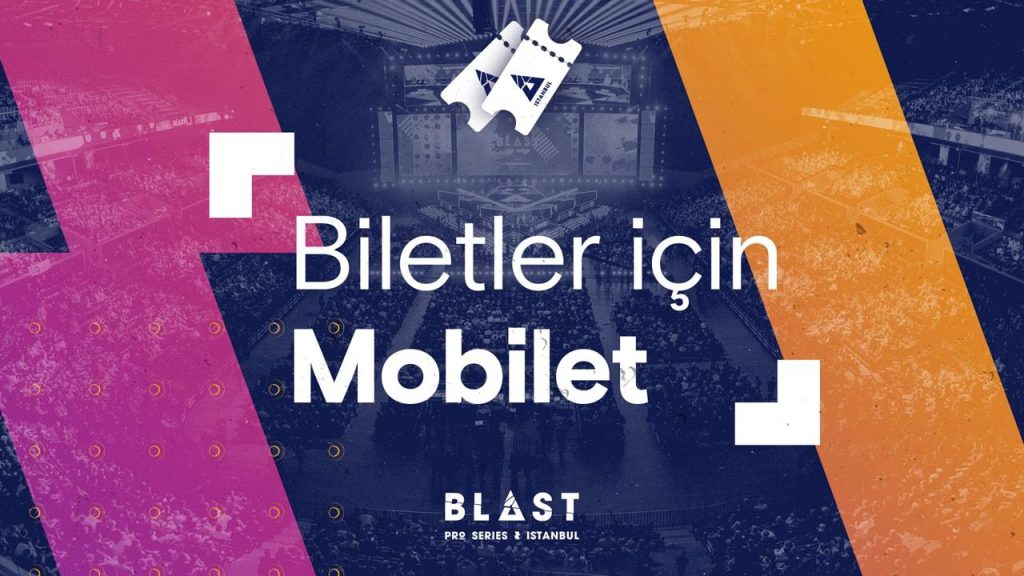 Doors open at noon, and the event is expected to end around 10 pm. Tickets will include access to the event in Ülker Arena and the fun-filled fan zone all day Saturday 23rd.
More information on the event, program, and all activities will be announced over the coming weeks.
FACTS:
BLAST Pro Series is the most exciting new edition to the esports scene. In a new electrifying format, 6 of the best Counter-Strike teams in the world will play live on stage in front of a packed arena and millions watching online all over the world.
BLAST Pro Series was launched in Copenhagen in 2017 and the circuit will take the tournament to major cities around the world over the coming years. Istanbul is the first international host city to be announced.
The event will be broadcasted live on global tv to an audience of an estimated 275 million households. The first event in Copenhagen broke all broadcasting records for Danish national TV, DR3, and surpassed the Olympics, the X Games, and the Eurovision in the channel's viewership.
With a total of 5 million viewers, including over 2.5 million on Twitch, and a social media reach of more than 60 million, BLAST Pro Series is the most exciting new, international esports tournament.
The event is created with the sole purpose of making the best possible live experience. No boring long breaks, complex gaming language, and days of unclear scheduling. BLAST Pro Series is a compact, fast and well-organized tournament. It is an action-packed event where the audience gets to see their international Counter-Strike idols play against each other in a fast-paced and engaging format. Bonus show matches and exciting arena entertainment will ensure an unforgettable experience for both core and new esports fans.
For more information – Blast Pro Series Türkiye Official Announcement:
Global
www.blastproseries.com
facebook.com/BLASTProSeries
twitter.com/BLASTSeries
Resimler, videolar ve diğer bilgiler için: www.mynewsdesk.com/blastproseries
Türkiye
www.blastproseriesturkiye.com
facebook.com/BLASTProSeriesTurkiye
twitter.com/BLASTSeriesTR
https://www.hubogi.com/category/blast-pro-series/
RFRSH Entertainment is an esports marketing and media rights company working with a growing number of the best esports teams in the world – established organizations as well as a new crop of player-owned teams. RFRSH Entertainment owns and operates the BLAST Pro Series.  
RFRSH Entertainment: www.rfrsh.net
Impact34 is a sports and entertainment marketing company based in Istanbul, Turkey. We specialize in bringing together our clients and network from around the world and creating powerful innovative projects. We dream big, work hard and help our clients get the most out of their investments in sports and entertainment.
Our team has a wealth of experience in delivering results worldwide. We offer consulting, communication, and project management services. We work with brands to create powerful cooperations and connect with their audiences. We help athletes and artists increase their brand profiles and manage their careers.
Impact34: www.impact34.com
Gaming in TURKEY | MENA | EU is an esports and gaming agency based in Istanbul. Gaming in TURKEY | MENA | EU offers online and offline integrated marketing services specifically tailored for gaming companies. We focus exclusively on the gaming industry and on all platforms including PC, Mobile, Console, MMO, Free to Play, or Pay to Play. Our team has 9 years of experience in the gaming industry and we cooperate closely with publishers and developers all around the world. From game management to game marketing, from game operations to game QA, you will find all you need in one place; Gaming in TURKEY | MENA | EU!
Contact: Bettina Kuperman, CEO Impact34, Bkuperman@impact34.com
Ozan Aydemir, Founder Gaming in TURKEY | MENA | EU,Ozan.aydemir@gaminginturkey.com
Blast Pro Series Türkiye Official Announcement