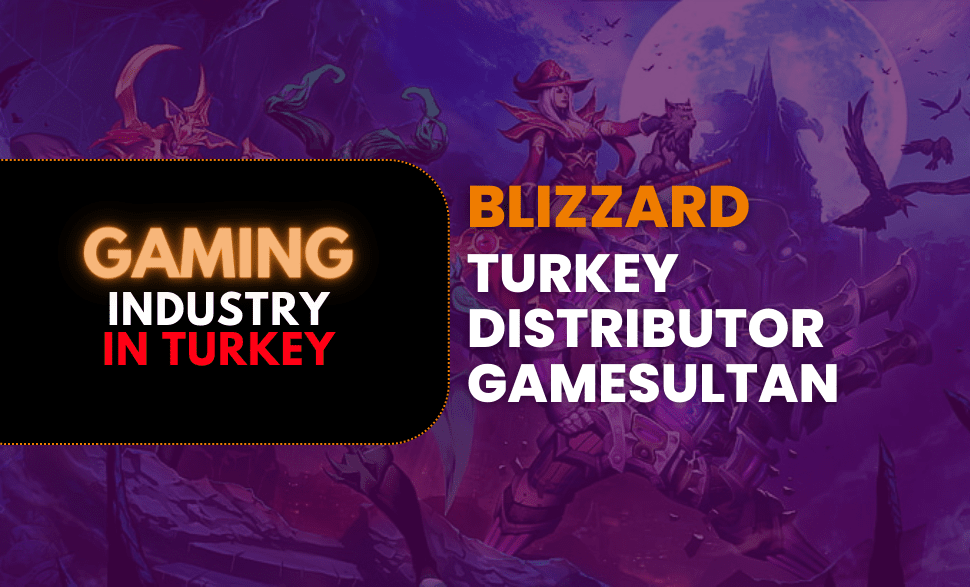 Blizzard Turkey Distributor Gamesultan
Blizzard Turkey Distributor GameSultan! News from Gaming in TURKEY | MENA | EU! Hello, Gaming in TURKEY | MENA | EU followers. A new week will start and Ramadan is approaching. This is a very important month for Muslims and after Ramadan, we will have a Festive. So we need to prepare more events for our Client's customers. But before let's have a classic view of our past week. What had happened and what's new for GIT?
After our negotiations with Game Sultan, we started our partnership last week as we announced. Periodically we are making weekly meetings and talking about our last week and next week our marketing plans. While we were talking about past partnerships, we covered that Game Sultan had a deal with Blizzard in Turkey. This is very big news and we decided to make some promotions about it. Next week we will also start some tournaments about Blizzard games like Overwatch, Heroes of The Storm, and Hearthstone. With our field marketing team, these tournaments will be in cities and online. As we mention, Blizzard's Turkey Distributor is Game Sultan! Let us briefly give more info about this. Game Sultan, Turkey's first and most established E-pin platform, got Turkey Distributorship by making an agreement with Blizzard, one of the biggest game producers and publishers in the world. According to the agreement made in Turkey for the first time, all games of Blizzard will apply to the balance that can be done with Gamesultan. In talks that span more than two years, Game Sultan has signed a partnership contract by winning Blizzard's favor with its strong infrastructure and integration with MOL.
Blizzard Turkey Distributor GameSultan! Game Sultan explained that different tournaments and events will be organized for Blizzard games from Overwatch, Hearthstone, and Heroes of The Storm. Gamesultan is informing us that Blizzard will be included in the rise of Electronic Sports in Turkey in the upcoming period and Turkish players will be prepared to prove themselves in Blizzard games.
Blizzard, which also integrates with MOL Access Portal in Southeast Asia, will sell Battle.net products to players in Malaysia, Singapore, Thailand, and the Philippines from a single point. Blizzard CEO Paul Sams said that MOL has a broad network of payment channels and local market knowledge to make it easier to operate in the region. Blizzard, who will also work with Gamesultan directly in Turkey, is preparing for the Overwatch world championship. According to the countries, a ranking was determined according to the scores of the players and it was decided that the first 32 countries should participate in the championship. Turkey ranks 26th among these countries and directly participates in the championship. In addition to Blizzard's global tournaments, there are also locally special tournaments in the country, and in Turkey, Game Sultan has got the support for these tournaments. We hope that in the upcoming days Game Sultan and Blizzard's partnership will be beneficial for the Turkish game sector as well as for the player side.
Blizzard Turkey Distributor GameSultan! This week we will start to QA our new game! This is very important. I forgot how much time last a new client game entered the Turkish market. More than 2 years maybe. Now we are preparing a new client game in which we finished translations and voiceovers. This week we will test the game and QA and prepare marketing about it.
See you next week's news, Gaming in TURKEY | MENA | EU is working on Games and Game related issues continuously.