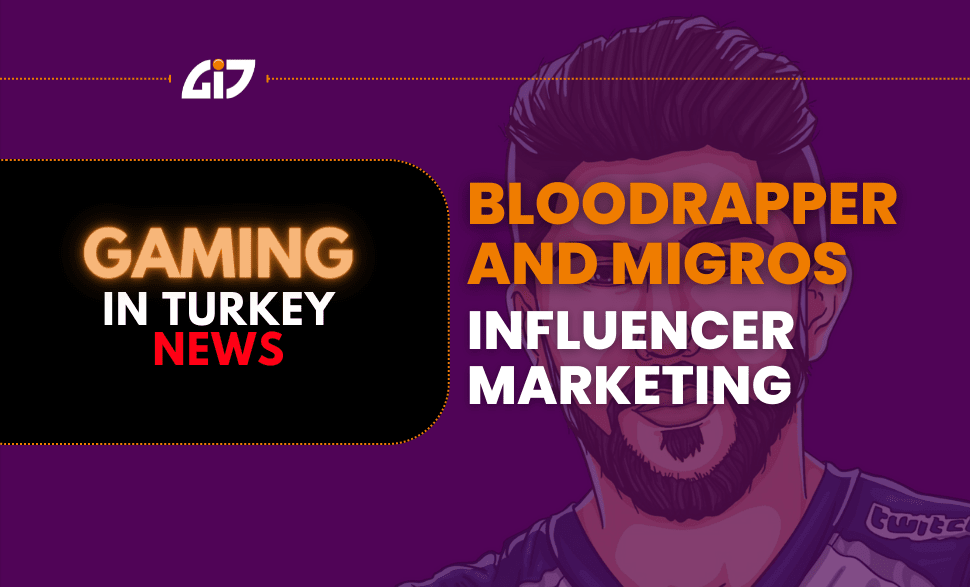 Bloodrapper And Migros – Influencer Marketing
Bloodrapper and Migros – INFLUENCER MARKETING! Hello, Gaming in TURKEY | MENA | EU followers. Today we are giving news from an Influencer Campaign prepared by our side company TIP Effect Influencer Marketing Agency under Purple Pan's roof. We worked with Migros which has more than 30.000 employee supermarket chains in Turkey. Migros started to sell a product which are epins from known games in Turkey, League of Legends, Wolfteam – Joygame, and Steam. They wanted to show their product, digital codes for games to gamers. When our TIP Effect Influencer Marketing Team talked with them, they suggested Wolfteam's well-known Youtuber Bloodrapper. Bloodrapper is playing Wolfteam nearly more than 5 years. He has 380.000 subscribers on Youtube and 100.000+ likes on Facebook. He is TIP Effect's contracted influence. After some negotiations and meetings, Migros accepted Bloodrapper and we started to work with him.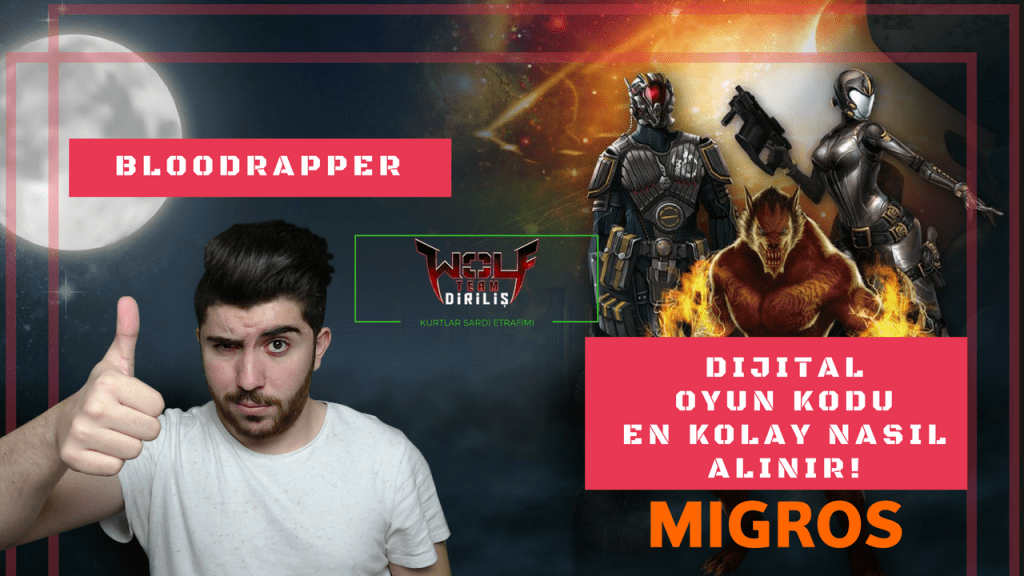 BLOODRAPPER AND MIGROS – INFLUENCER MARKETING
Bloodrapper and Migros! BLOODRAPPER tells the players how easy it is to get the E-Pin of Digital Games, and he tells the intricacies of Wolfteam Free Online FPS game and also shows how the players can get E-Pin by going to MİGROS. As Influencer Marketing Agency, TIP Effect produces projects by choosing the most suitable names to reach brands and partners from different sectors and target groups. For Migros, they prepared a fiction to help the players reach out and to tell them how easy it is to buy e-pin or digital game code from Migros.

Influencer Marketing Bloodrapper and Migros! Online FPS Game Wolfteam, used not only the Youtube channel but all the social media of Bloodrapper for this campaign. Migros also wanted to give players 1.000.000 Joypara which is cash for Wolfteam. so 15 followers of Bloodrapper will win Joypara's by liking, sharing, and commenting on Youtube. First 30 minutes, they achieved more than 6000 Youtube views, 3200 giveaway clicks, and 1200 subscribe to giveaways. The giveaway will take 3 days and after 3 days, they will announce the winners. Youtube videos will be promoted for 1 week to see the best results.
Bloodrapper and Migros! 
At the end of the campaign, Migros will show their product to Wolfteam players, BloodRappeR giving 1.000.000 Joypara to his followers, and followers will win Joypara and watch their influence video and have fun. Everybody wins. Gaming in TURKEY | MENA | EU also combines influences with its Games to catch up with the community and spread the game. If you are willing to reach gamers via influencers, don't hesitate to contact us. TIP Effect Influencer Agency and Gaming in TURKEY | MENA | EU work together for your product to reach thousands.