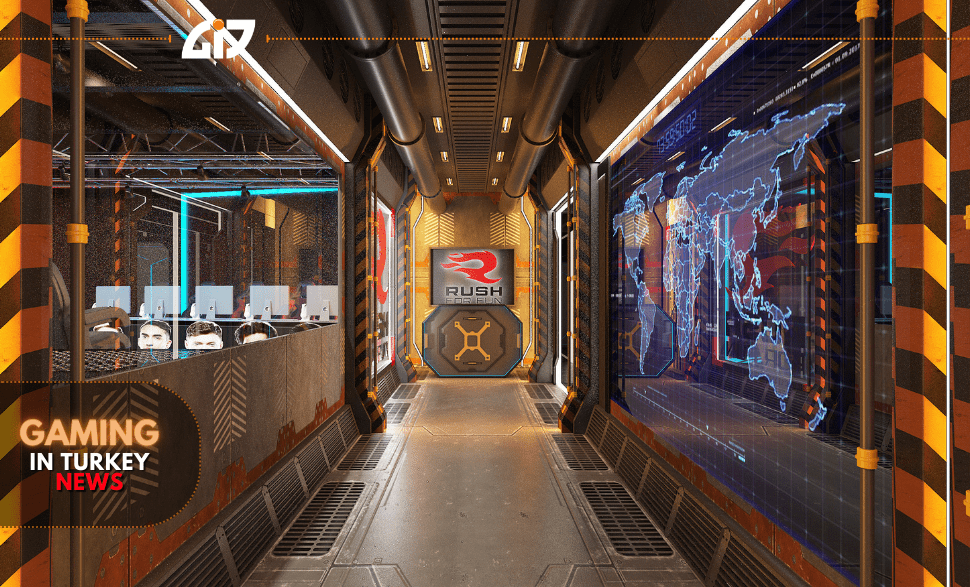 Esports Arena in Kuwait Rush For Fun
Esports Arena in Kuwait Rush For Fun! In 2020, we wanted to give you some good news. RUSH For Fun Esports Arena, which we have been working on for a year and preparing for its opening with our partner FCC in Kuwait, is preparing to meet with players and game companies in January. Let's take a look at the story of the RUSH For Fun Esports Arena. Let's see what we did before the opening.

We met in Istanbul with the FCC team on 31 January 2019. As of 1 February 2019, our e-mail and telephone traffic started. We visited Kuwait on 28 February 2019 and made our presentation. We listened to all the ideas and visions of our partner Future Communication Company. We made our actual visit on 28 April 2019 and shared our main plan, introduced our architect, and shook hands. The idea was not only to open an esports arena in MENA (Kuwait), it was a starting point for entering to gaming and esports ecosystem in MENA. We shared this news with the media and the feedback was really good. A Turkish company invests in the esports ecosystem with its partner in the Middle East!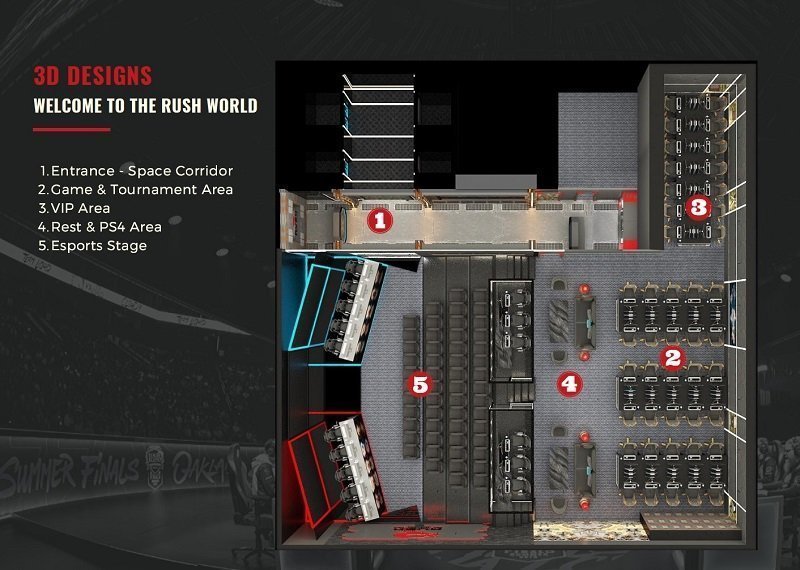 On 22 May 2019, the preparations for the RUSH website began. On 24 May 2019, the first seating plan and sketch were ready. On 20 June 2019, Social Media Accounts were opened. On 21 June 2019, our architect made the final preparations and started 3D designs. All technical infrastructure works have been completed. Which brands to work with, determined? Determined which brands will be our sponsors. The technical infrastructure has been working for months to be very good. (Lighting, Sound System, Broadcasting, Stage, LED Displays, Computers, Internet infrastructure, wiring, an infrastructure suitable for design …) It's really hard to set up an Esports Center from A to Z, but if you know the job and work with the right partners, you can easily overcome many challenges.
Yes finally RUSH For Fun Esports Arena will be ready to serve gamers, and esports lovers in MENA – Kuwait, and game companies. An Esports Arena in MENA for offline competitions! Soon we will make a great opening for RUSH. Right after the opening, we will announce the RUSH TV (Digital TV about Esports and Gaming for MENA) and RUSH League (An Esports League for MENA)
Here are all details about Esports Arena in Kuwait Rush For Fun – MENA
Website
Facebook
Instagram