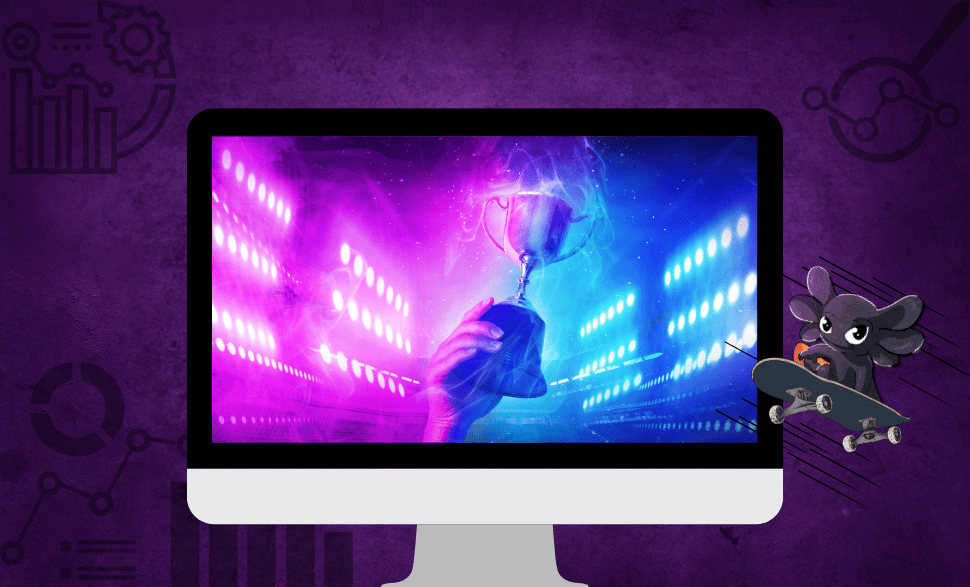 Esports Statistics with Esports Charts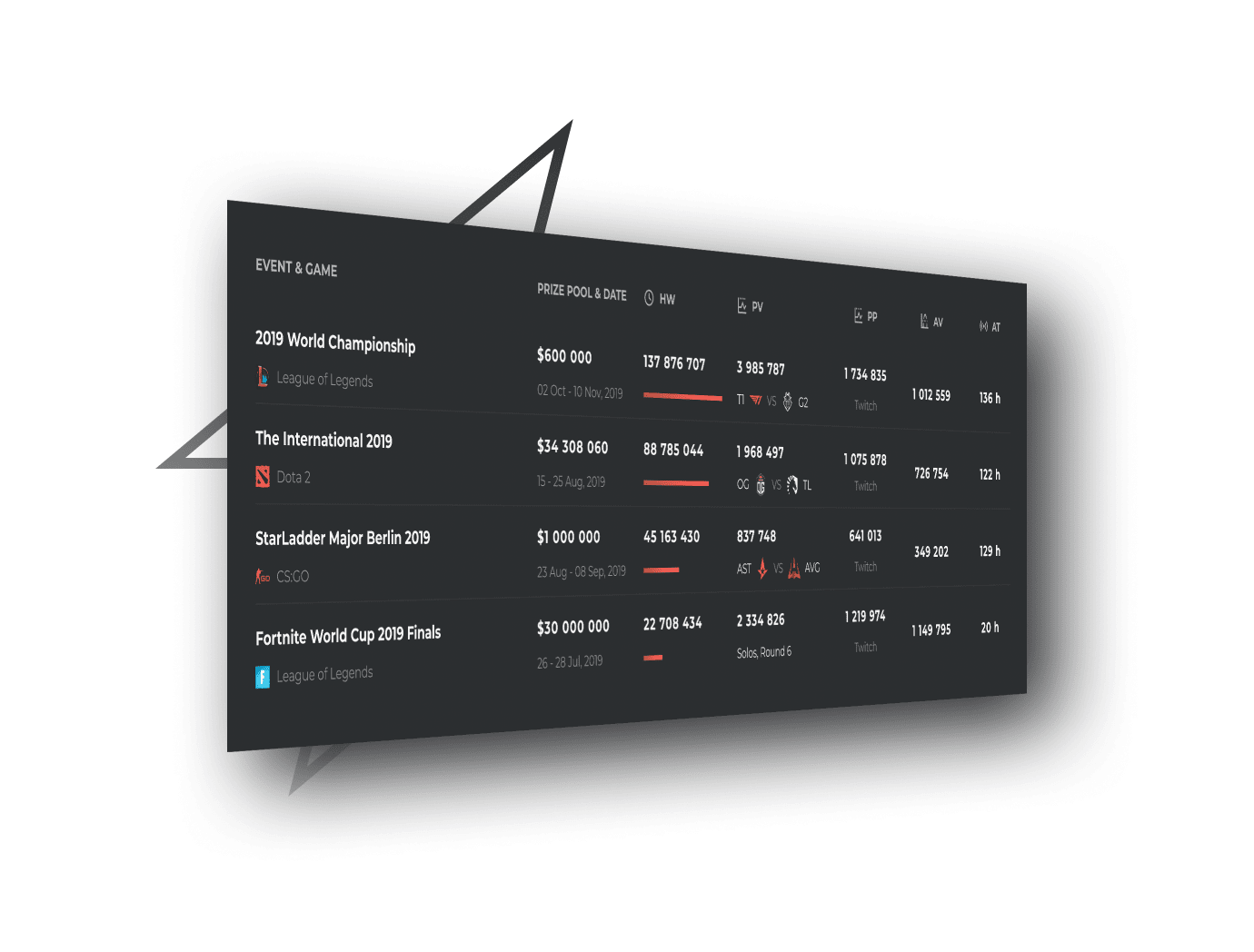 Esports Statistics I Analyse I Report I Teams
WORLD OF ESPORTS AT YOUR FINGERS

Digital sports of the World Electronic Sports have a rising interest both in our country and around the world. A community that will reach 650 million people in 2022 is projected to be an esports audience and followers. Revenues will reach $ 1.8 billion globally. Some esports clubs in Turkey exceeded some football teams in fan numbers. Esports, the most important source of interest in the digital world, is the next-generation sport that hosts competition and excitement.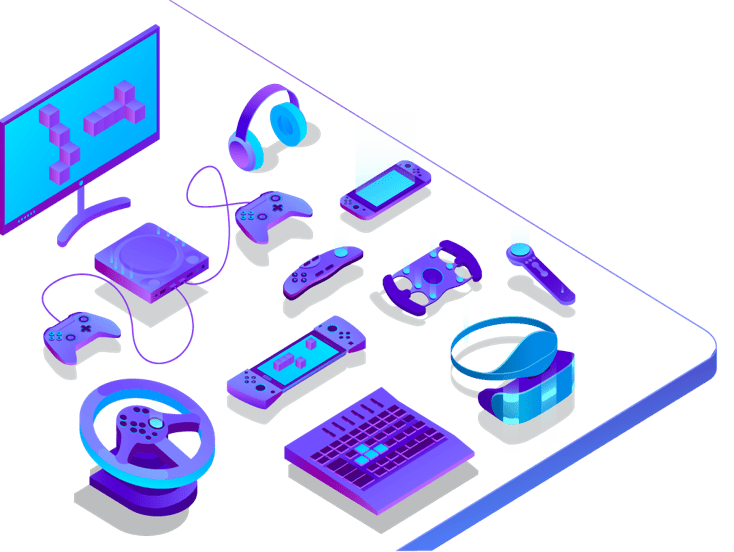 Esports Charts is a unique analytical tool that delivers real esports and stream data. Esports Charts is a unique analytical service that explores general esports development and stream trends. This service makes esports more open and clear, helping sponsors, organizers, and viewers to find the popularity of any stream and esports event.
Esports Charts analyzes large amounts of data from all known broadcast platforms. The statistics presented are real numbers, because Esports Charts receives data directly from streams and avoids any kind of external influence.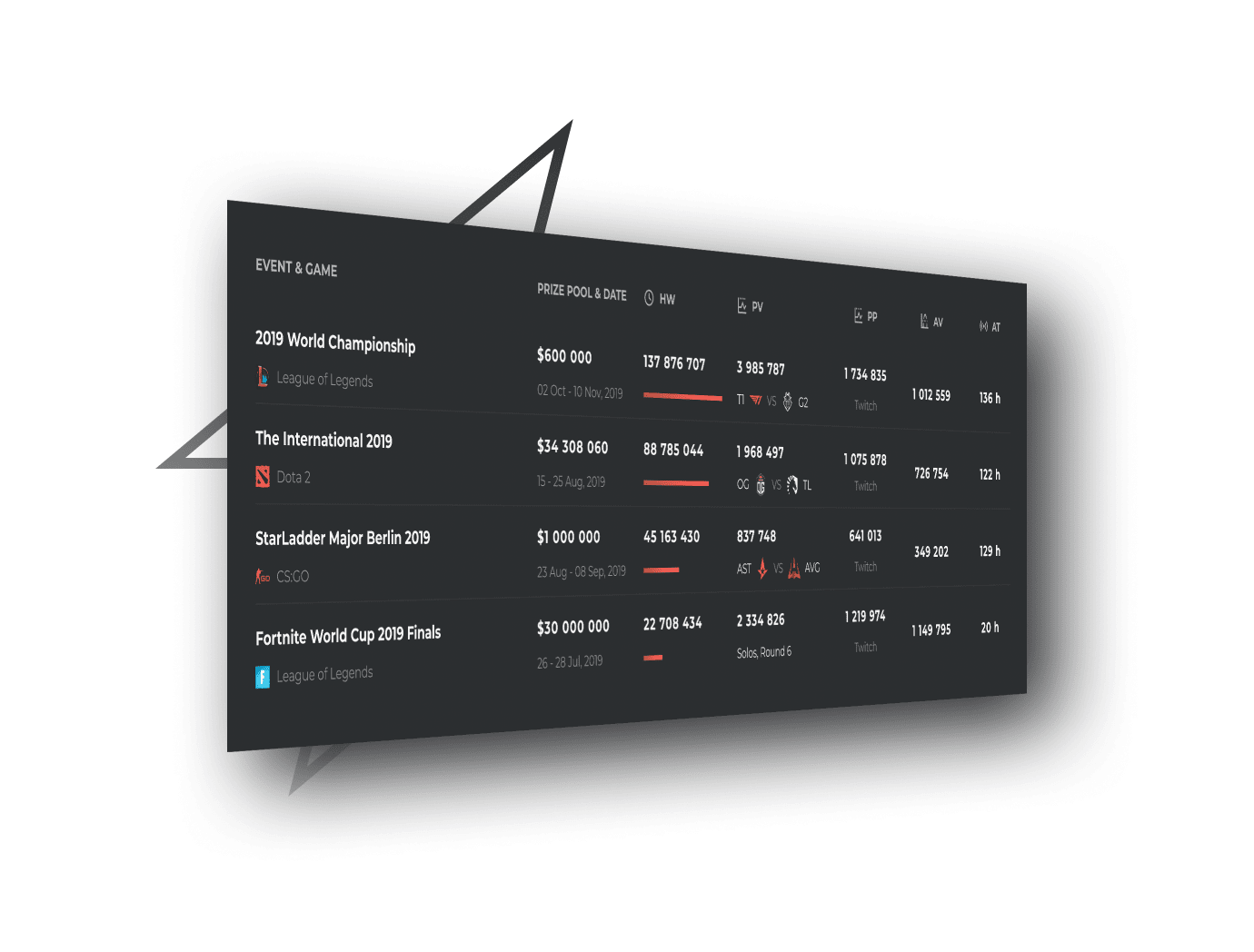 Esports Charts collects all the esports data from the best stream platforms around the world. Researches and analyzes the most accurate and reliable esports data. Also, provides full-time and detailed esports events, tournament organizers, and brand statistics on esports activities.
Statistics and analysis of professional rosters from all relevant games and tournaments. The people who matter today, the people who make history, and the rising stars of tomorrow. IT professionals who have come together to make esports even better with years of experience. Everything that determines and defines modern esports and its future, is here!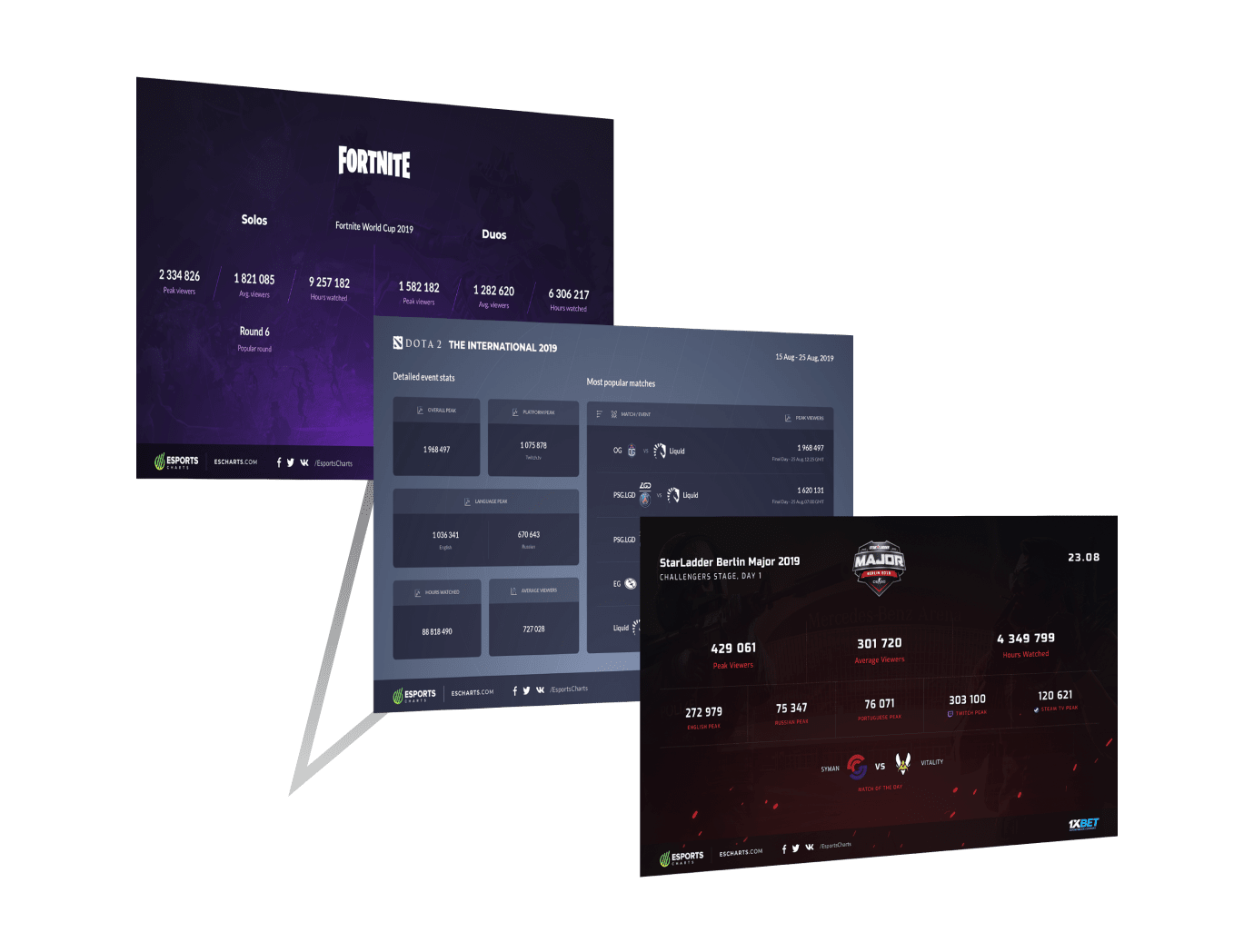 Boost your Esports Charts experience with Esports Charts Pro, a new monthly subscription service designed to help you get the most out of the numbers and details of global esports tournaments! PRO Access offers peaks of all languages and platforms along with additional audience numbers. For example, you can keep track of streams in Portuguese, Spanish, Korean, and many other languages.
REACH WITH ESPORTS CHARTS
Platform Statistics
Explore channels that stream tournaments; channel count, view statistics, and subscriber growth numbers.
Tournament infographics
Twitch channel and category ratings
Language and platform popularity
Tournament Comparisons
Which mobile game reached the highest number of viewers?
Which is more popular; Dota 2, or LoL?
Social network analysis
Who achieved the largest subscriber growth during a specific event?
Main channel statistics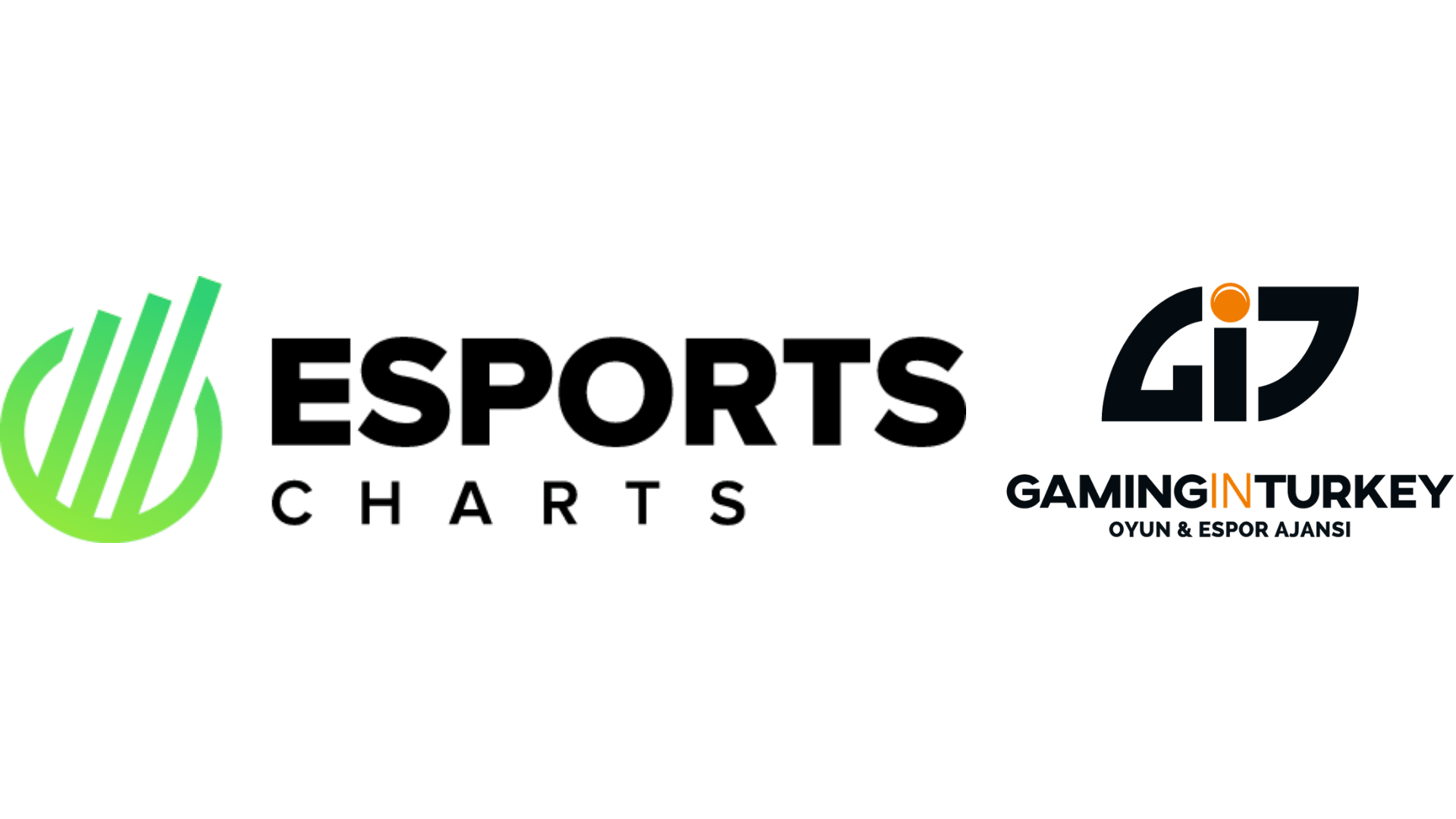 ESPORTS CHARTS
GAMING IN TURKEY
Esports Charts will now serve brands and esports enthusiasts in Turkish. In addition, esports tournaments, teams and organizations in Turkey will take place in the world of Esports Charts with Gaming in TURKEY | MENA | EU and can be followed by other countries globally. With this partnership, Esports Charts & Gaming in TURKEY | MENA | EU will act together in Turkey and MENA region!