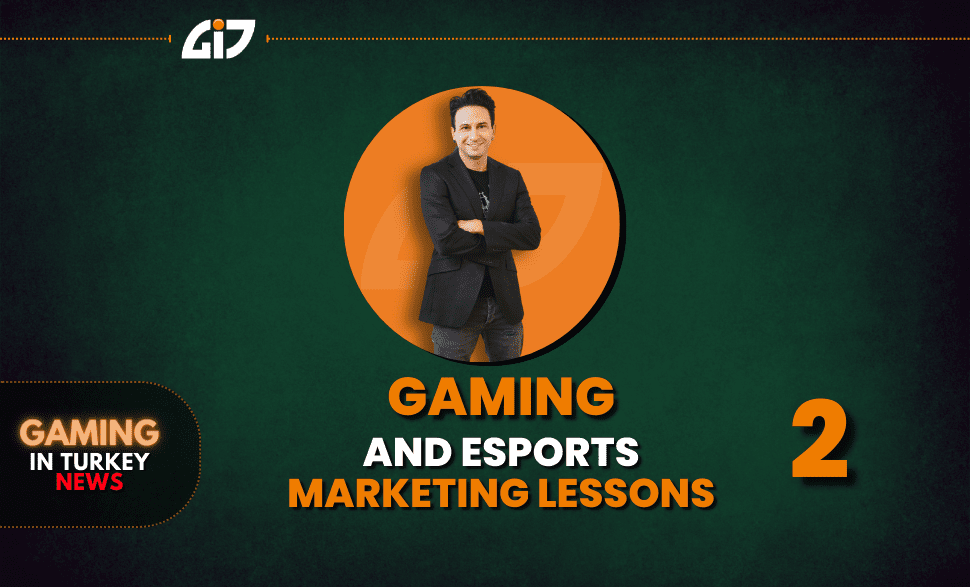 Game and Esports Marketing Lessons Bahçeşehir University
Game and Esports Marketing Lessons at Bahçeşehir University! As Gaming in TURKEY | MENA | EU Gaming and Esports Agency, we felt the need to share the entire experience of the 12 years we spent in the industry with young people and students. In this context, we were aware that our founder Ozan Aydemir also wanted to increase the support he gave to education with CODE AWARD. At the beginning of the year, after the BAU ONLAN 2 party we had with BAUesports, and after the partnership agreement with Bahçeşehir University BAU COOP, we also shook hands on a highly demanding lesson on game and esports marketing.
Our first lesson, which started on February 13, 2020, will continue for 13 weeks. Ozan Aydemir, who gave the lessons, said the following about the subject; "This will be a very valuable share for me. In fact, I have always worked with young teams in my 19 years of work and education has always been a part of my life. Even education comes from the family, my late grandfather was a primary school teacher, my father was in the medical sector for many years. He gave training to the young doctor candidates in the dermatology department, my brother Ahmet Aydemir is working at CIFAL at Bahçeşehir University, my cousin has a ceramic workshop and has been teaching for many years, but meeting with the students under a roof of education is really a very different excitement and happiness here. It is really proud of sharing all our experiences with students, preparing them for the game and esports sector, and even showing the truth of marketing. I hope we will have the chance to show them the right way with the right information."
Game and Esports Marketing lessons were prepared according to the curriculum of Bahçeşehir University. So what do we give our students in these lessons?
The Right and Essentials of Marketing
Data on Turkey Games Sector
Theoretical Concepts of Game and Esports
Job Descriptions and Job Opportunities in the Game and Esports Sector
Brands and Esports / Brands and Gaming
Project Flow Plans / Project Map in Game and Esports Sector
Income Expense Account / Forecast
Preparation of Marketing Plan and All Details
Analysis and Optimization in Marketing
Game Development Processes
Game Publishing Processes
The lessons will be given by Ozan Aydemir himself, but he will invite the expert guests to the lessons and request from them to share their own experience and knowledge. We, as a team, took our place in the first lesson and it was good to go over the topics again. Let's go over what has been told in the first lesson. Since the first lesson was in the form of a meeting, the entrance was built, but we will be going into the details for the next 13 weeks.
What was explained in the first lesson of Game and Esports Marketing
The first hour of our lesson was about getting to know the students and introducing ourselves. Especially by asking our students one by one, we learned their expectations from this lesson. While some of our students wanted to see more details on the marketing side of the business, some expressed that they wanted to see the details of esports organizations. Some of them wanted to evaluate the internship opportunities in the sector after the lesson, while others stated that they chose this lesson to see where their initiatives could come after this lesson.
In the second part, we started the narration based on the golden rules of marketing without getting into sectoral details.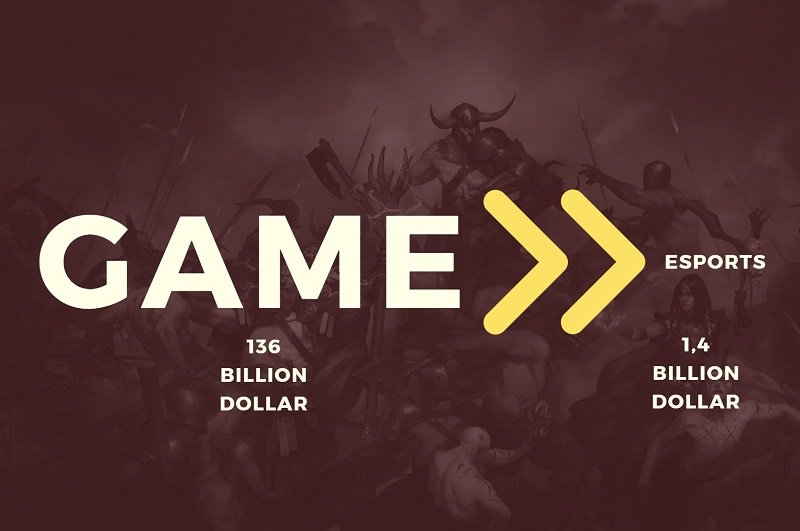 First, we shared a truth with our students; the game industry is bigger than the esports. Actually, global figures show this very clearly. A $ 1.4 billion piece of esports within the $ 136 billion gaming industry. Of lesson, it is very important, the shining star of the industry, but this image will never change as esports depends entirely on the game. Every young person should be aware of this.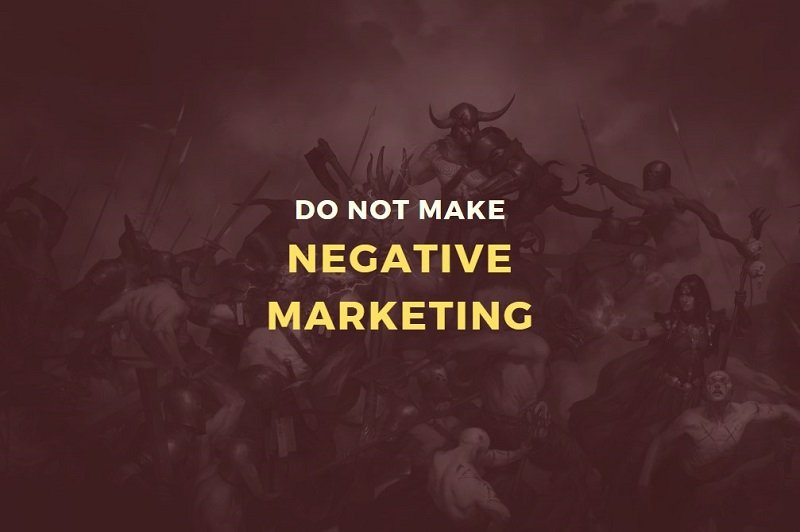 We have focused on an important issue, which is one of the accepted rules of general marketing, and that we have always taken this way; Negative Marketing (Negative sense)! What is negative marketing? Trying to increase the plus aspects of your own brand by referring directly to the weaknesses of competitor brands. We do not like and practice this at all. That's why we stated to our students that when they market a product, of lesson, they should analyze the competitors, but then it is more correct to focus on their own products.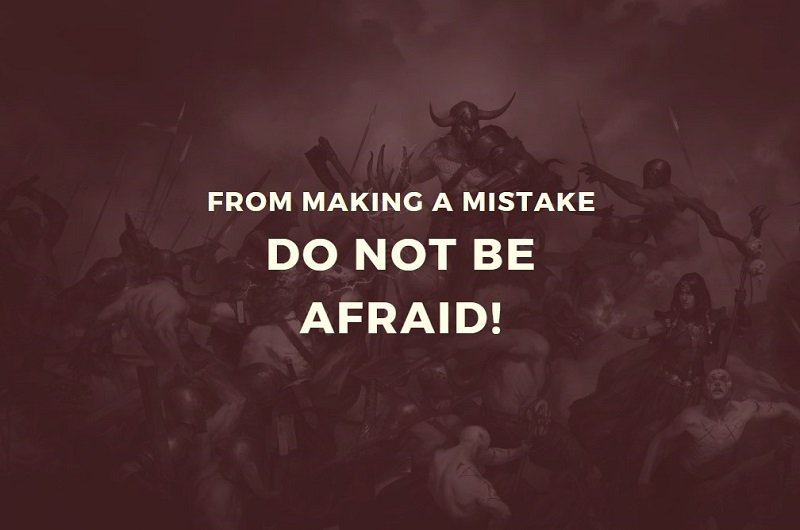 If you want to be a marketer, especially if you are in the game industry, you should not be afraid to make mistakes. Being open to innovations is always beneficial. Of course, an important issue here is not to say "you can make a mistake, be comfortable", but to try different advertising channels open to innovations, to produce different and creative ideas, to take lessons and make inferences from these mistakes and correct them.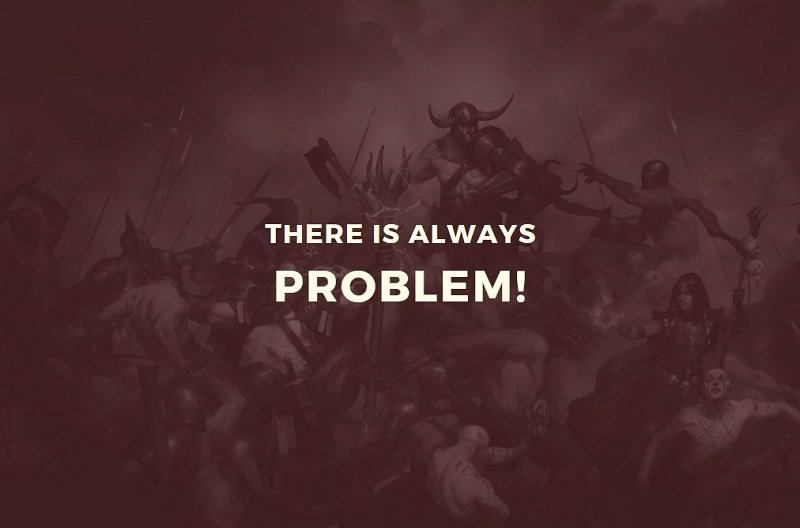 We can talk in the game and esports sector, even independently of this sector, you will always encounter a problem. This may be a problem with the servers when opening the game, Google may refuse advertisement images at the last minute, the development process of the game may take longer than expected, there may be in-game errors after the game is opened. The important thing here is to be prepared for the problems and take quick action. Achieving 100% perfection is a very utopian concept, especially in the gaming industry. It is, of course, our desire to reach 100% but it is a fact of our industry to take action and correct it on the road instead of waiting for it. When you see 51%, this means you can start now.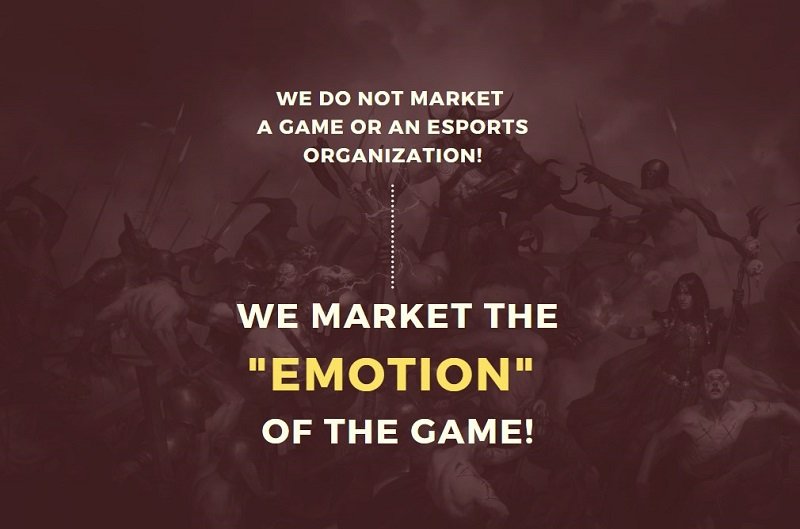 Another rule of thumb is Emotional Benefit. Yes, maybe the subject we are marketing is a game or an esports organization, but the main thing we market is the emotion it contains and needs to reach the end-user. When marketing a game, we need to find out what the game offers to the players, how it sounds, and create marketing fictions on it. Do you have an action game? Competition or more important companionship? Whether it feels like the graphics quality is in the game or the character depictions in the main story of the game are more important. Here is one of the most important moments in marketing for us to find this emotional benefit. If it doesn't find it right, it will be very difficult to touch the player.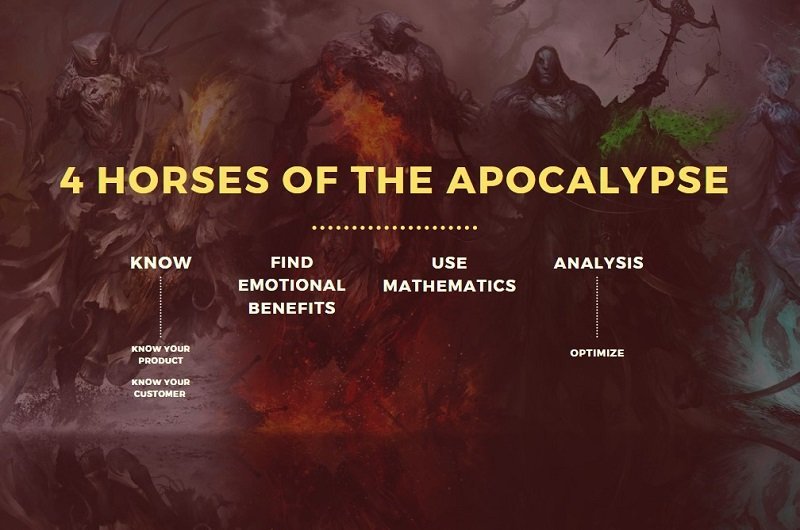 The Four Horsemen of the Apocalypse is our last main rule; First, we call "KNOW", we must know the product and the audience we will present it very well. Otherwise, we cannot find the emotional benefit that will be our starting point. We got to know our product and audience, found emotional benefit, and made our marketing plan accordingly. That is where mathematics comes into play. It is necessary to set up details such as where and how much we will spend and how much return. Afterward, optimizations are made in order to give better results to the marketing channels with continuous analysis.
See you again at the 2nd of Game and Esports Marketing lessons.