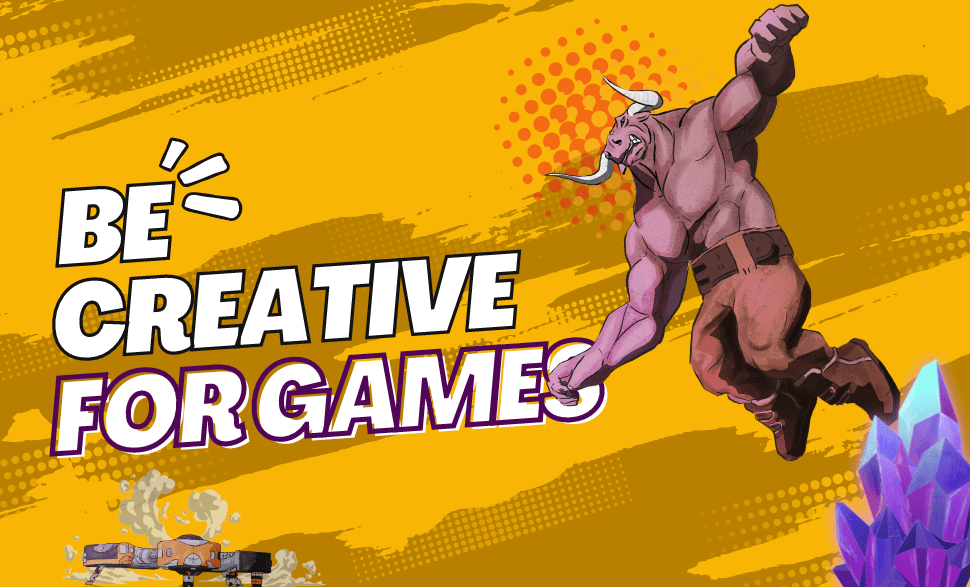 Game Creative Design
Game Creative Design for Regions and Games!
Game Creative Design for Regions and Games! Our experienced design team offers the best designs for games that reflect the world of games. Our team, who knows the value of the smallest visual in the game world, offers the most effective creative solutions from A to Z that reflect the game from website designs to in-game images, from social media images to digital advertising images, from printed materials to the game icon. In the game world, graphic design is an important and creative process that is prepared in two or three dimensions to convey a message or a visual that you want to give to the players or to visualize a thought or subject.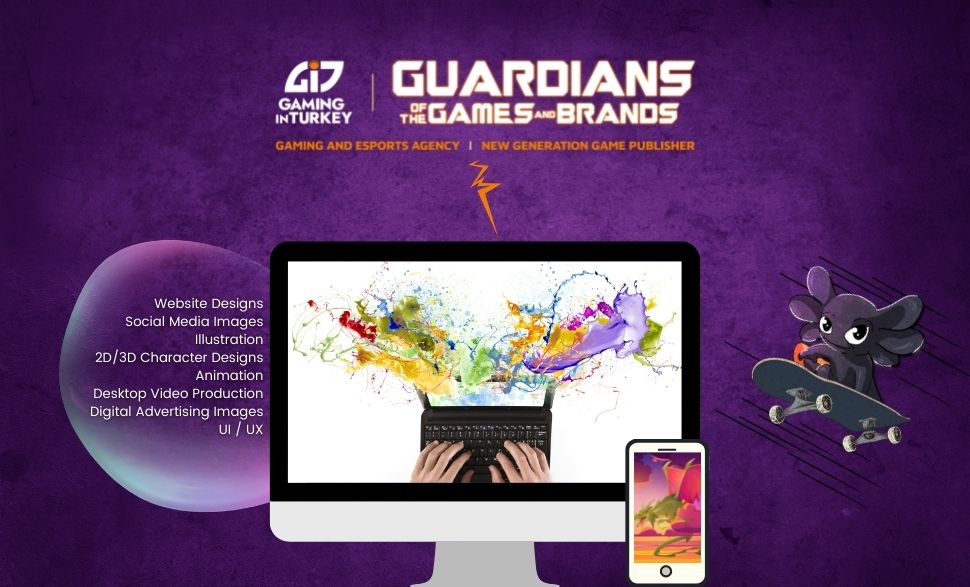 Your creative team must be able to act like a player to create different designs that are compatible with the trends of the game world and attract the attention of the player. From banners to advertisements, from daily social media posts to website designs, you should be able to create designs in the language of the player while reflecting your game world to the players.
GAME CREATIVE DESIGN
As Gaming in TURKEY | MENA | EU team, we determine separate design strategies for each brand or game. We create remarkable, creative, and different designs according to the type of game, target player group, and region (Europe, Mena, and Turkey). We update long and short-term design strategies by analyzing the results of marketing activities, and we constantly revise and improve our designs according to these results. Our expert design team with creative thinking skills always creates creative alternatives for designs. They use their imaginations heavily. They work for positive, engaging, potentially viral content. Marketing and especially creative designs are like the voice of the players. He should speak their language and be able to speak to them.

Game Creative Design Services from A to Z
Website Designs
Landing Pages
Brief Introduction Pages
Logo Design
Social Media Images
Illustration
Concept Design
Character Drawing
2D/3D Character Designs
Animation
Desktop Video Production
Digital Advertising Images and Materials
Banner Sets
Printed Materials / P.O.P
Live Broadcast Interface Designs
UI / UX
For game creative design and local ideas specific to your game, you can always contact us and get detailed information.