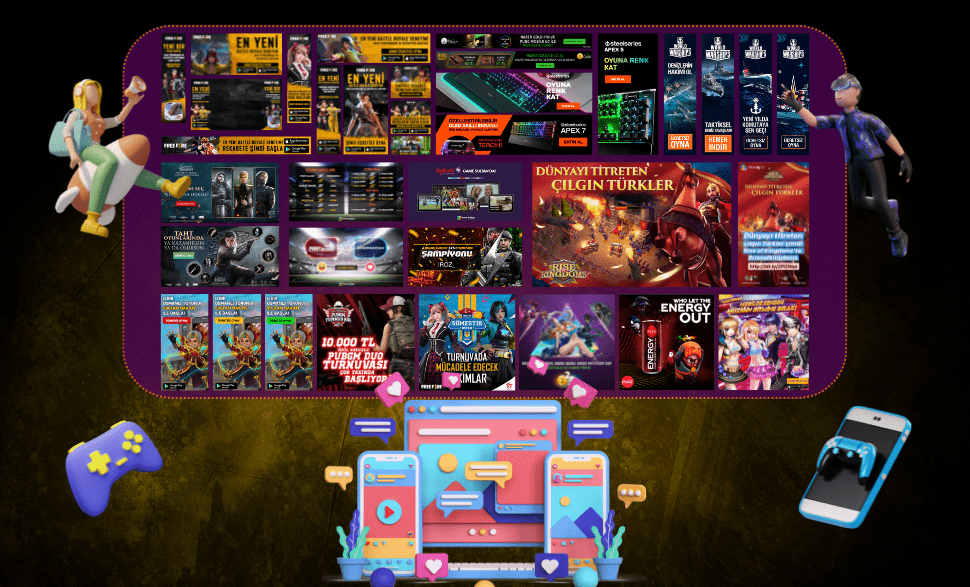 Digital Marketing For Gaming
Game Digital Marketing! Are You Ready for Unlimited Power?
Game Digital Marketing! Digital world; One of the most efficient advertising areas of games and brands, measurable, calculable, fast action can be taken. Google Adwords, Facebook, Youtube, Twitter, TikTok campaigns, Affiliate deals, SEO and Seeding, custom digital deals, and CPM, CPI, and CPA campaigns. Digital marketing is the set of strategies used to reach more potential players, and a more accurate audience, faster and more effectively. In digital marketing, advertising performances can be measured with net values, directly addressed to a specific audience, and mutual communication with potential customers can be established.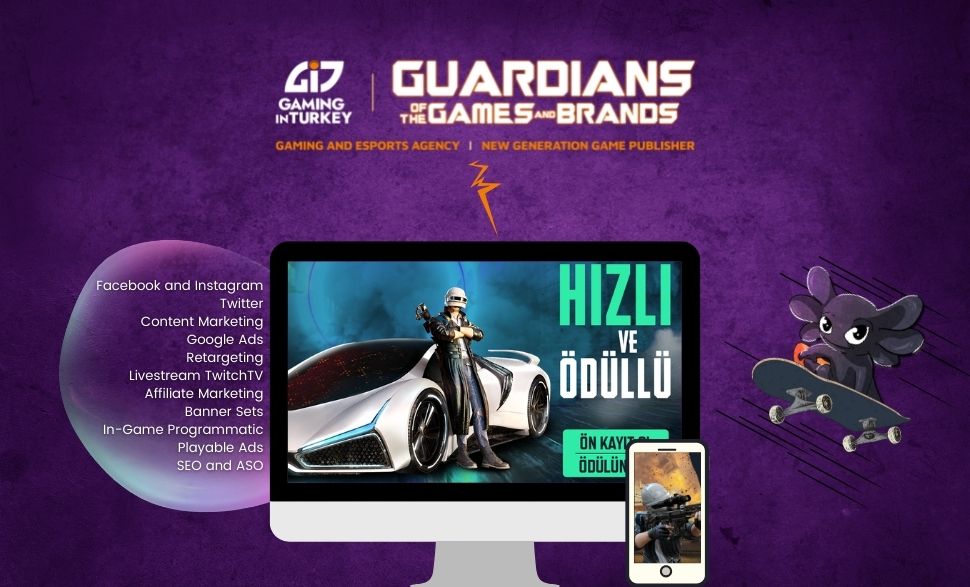 Today, television, radio, magazine, outdoor and similar advertising channels still attract the attention of your target audience. However, with measurable and accurate optimizations for a digital product, you can achieve high-volume user acquisition through digital marketing channels.
GAME DIGITAL MARKETING
There is no limit to the methods used in digital marketing. As the Gaming in TURKEY | MENA | EU team, we always create special strategies for game companies, independent of each other, according to the type of game and platform. Cost, Time and Continuity, Communication and Interaction, Performance Analysis, Target Audience Reach, and Competitor and Competition Analysis are the main subjects we pay attention to.
Our Game Digital Marketing Services
Facebook and Instagram Ads (CPC / CPM / CPI)
Twitter Ads
Content Marketing
Google Ads (Search / Display / Retargeting / CPC / CPM / CPI)
Twitch Tv / All Other Possible Channels; Dlive – Nimo TV – NoNoLive
Livestream Twitch TV Ads
Affiliate Marketing (CPC / CPM)
Banner Sets / Designs
Special Digital Projects / Channels
Game Website Ad Spaces
Tik Tok Ads
In-Game Programmatic Ads
Playable Ads
Search Engine Optimization (SEO) and ASO Studies
Remarketing
For all game digital marketing activities, you can always contact us and get detailed information.