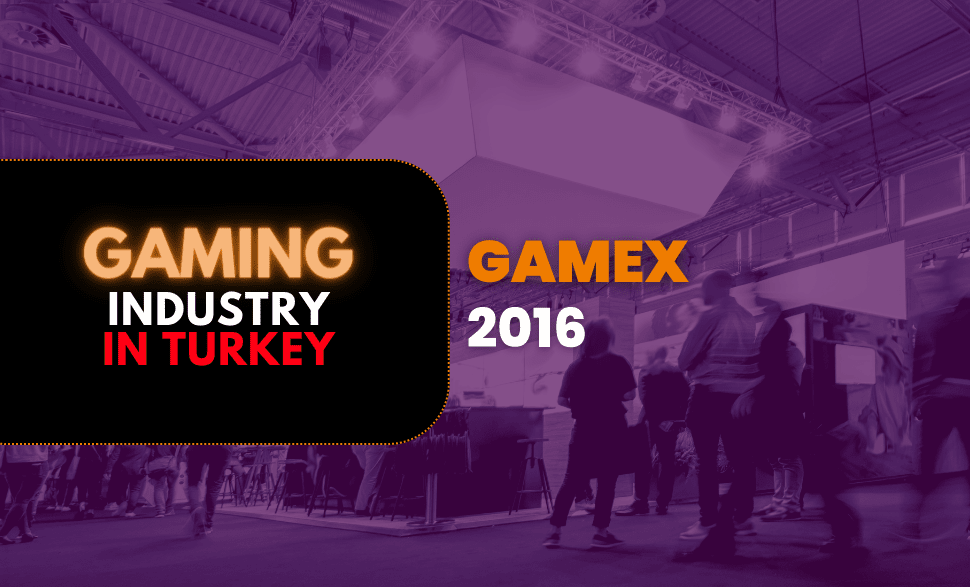 Gamex 2016 Is Coming To Theatre Near You!
GameX 2016; GameX "International Digital Gaming Expo in Eastern Europe and MENA region" will be held in Istanbul Lütfi Kırdar Fair and Exhibition Center on 01-04 December 2016. Last year nearly 150.000 gamers/players/developers/publishers visited GameX which is fairly a record in Turkey. Let's check the numbers about  2015 Gamex and we will share the infographic below after this article.
GAMEX 2016
When we checked visits a day by day first 2-day visitor count was less than Saturday or Sunday and the peak day was Saturday with 57.000 unique visitors. In 4 days more than 600.000 minutes of playtime were recorded in 2015 with 317 game devices with CS: GO, LoL, Zula, and other games with Xbox and Playstation.
Visitors' ages were generally between 17 – 21 and 12 – 16. Also, 21 – 25 aged visitors are the third biggest group in rates, and %13 of visitors were 25+ aged. As the young population in Europe, Turkey has the biggest rate and Turkey has % a 16,8 young population in total numbers of the population. Visitors took more than 200.000 promotional items from companies that attended the Exhibition.
On the digital side, there are 1 million visits to the GameX website which you can take free tickets also. Nearly 3.5 million page visits were done during 2015, in 4 days. This is almost the top 10 pageviews in Turkey. GameX was in 29 Nation TV news, 62 national newspapers, and magazine articles, and nearly 800 articles in websites. All game-related websites give news from exhibitioın, especially Saturday.
These are the numbers for 2015. GameX was the one and only game exhibition till 2015 and took all attention of different countries with Turkey. You can meet your audience within GameX and with its 40 years of exhibition experience, you can present your products. So we started already our preparations to make a better expo than in 2015. If you want to enter the Turkish market it's a very good opportunity to start. Shoot an email to Gaming in TURKEY | MENA | EU and let us meet you with GameX and its opportunities in the Turkey gaming business.
Here is the infographic, you can see the 2015 numbers.