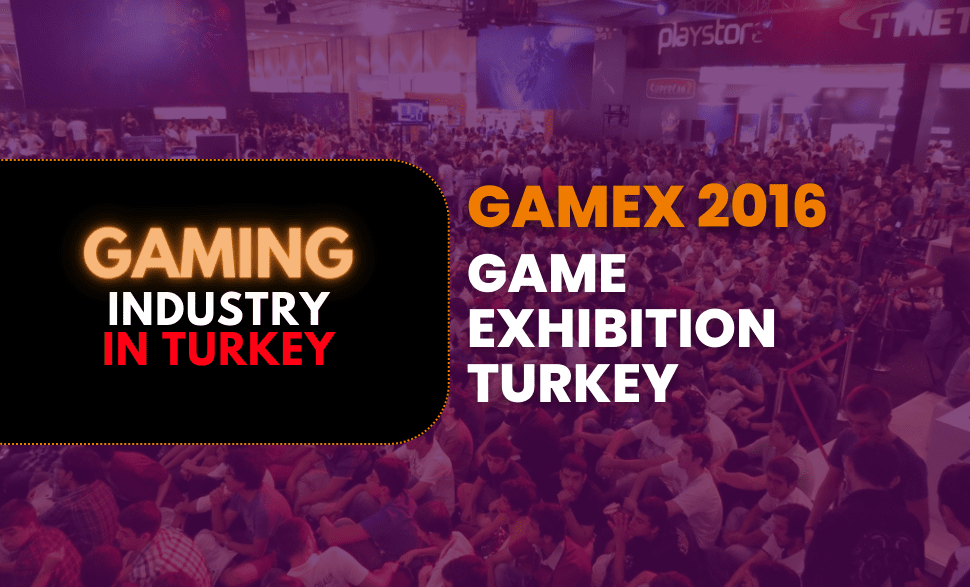 Gamex 2016 Game Exhibition Turkey
Gamex 2016; Turkey's one of the first game exhibitions, Gamex, the tradition continued and visitors made queues every day. Participation in the game fair, held at the Lütfi Kırdar Convention Center between December 1st and 4th, was as high as expected from the first day. At the entrance of the fair, which has long queues with participants from outside Istanbul, it ran to the area to visit game lovers of all ages. The fair, where different game companies, payment platforms, and technology firms took place, stayed open for 4 days and filled the visitor quota of recent years with over 120.000 visitors.
GAMEX 2016 BRINGS PLAYERS, GAMES, AND TECHNOLOGY TOGETHER!
Experiences from past years are expected to be more intense, especially during the weekend, and Gamex's weekend visitor seems to have folded for the week. As a team of Gaming in TURKEY | MENA | EU, we visited the fair area on the weekend and walked all the stands, and talked with the participants. We saw long queues at the entrance. About two and a half hours after waiting outside, they entertained an enthusiastic scene when they entered. In particular, payment solution companies, have shown interest in exhibitions. In addition, Youtube and Twitch. tv streamers, which are also included in the Tip Effect Influencer Marketing Agency like companies participated in GameX. We witnessed that the players who are contracted with these companies on the weekend – publishers were in the exhibition area. GameX is not only a fair that brings games together with players, but it is also a meeting point that brings streamers together with fans. In addition to these companies, another company profile we saw in the exhibition was the technology companies. The companies that participated in the exhibition, to promote the new products and bring the players together with the existing products seemed very satisfied.
Every year, GameX organized the same dates. The fair, which was previously known as Compex, has been organized for the 35th time this year. Between 1981 and 2010, Compex has been transformed into GameX 2010 and continues on its way. The fair, which is known as Computer Technology, Computer Exhibitions and Seminars, Compex Digital, and Compex Multimedia and Internet, is finally gathering gamers with game companies under the name of Gamex International Digital Games and Entertainment Fair. GameX will continue to bring gamers and game companies together in Turkey with its huge community and experience.