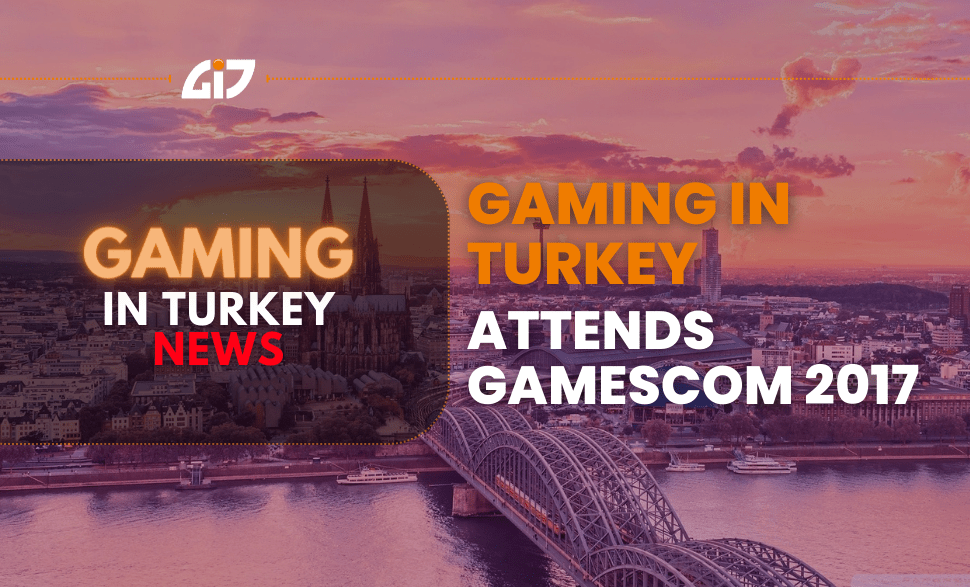 Gaming In Turkey Attends Gamescom 2017 For Turkish Game Market
Gaming in TURKEY | MENA | EU attends Gamescom 2017 for Turkish Game Market Opportunities! Hello, Gaming in TURKEY | MENA | EU followers. Last year we were at Gamescom to present the Turkish Gaming Market and talk about our services. Several times we presented what Gaming in TURKEY | MENA | EU do in Turkey and Mena region, Gaming In Turkey – Gaming Agency Services: As a team who achieved the "Max Level" gives all the services a game company needs (Online, Offline, Mobile, PC, Free to Play or Pay to Play, Console). Analyzing users' needs, translation in any language pairs, localization, UI/UX, media management, media production, 360-degree marketing, product positioning and strategy, digital marketing, user acquisition, social media management, design, digital PR, influencer marketing, tournaments and events, a partnership with giant companies. Our game service team consists of highly skilled Native Community and Social Media Managers and Product Managers with years of experience.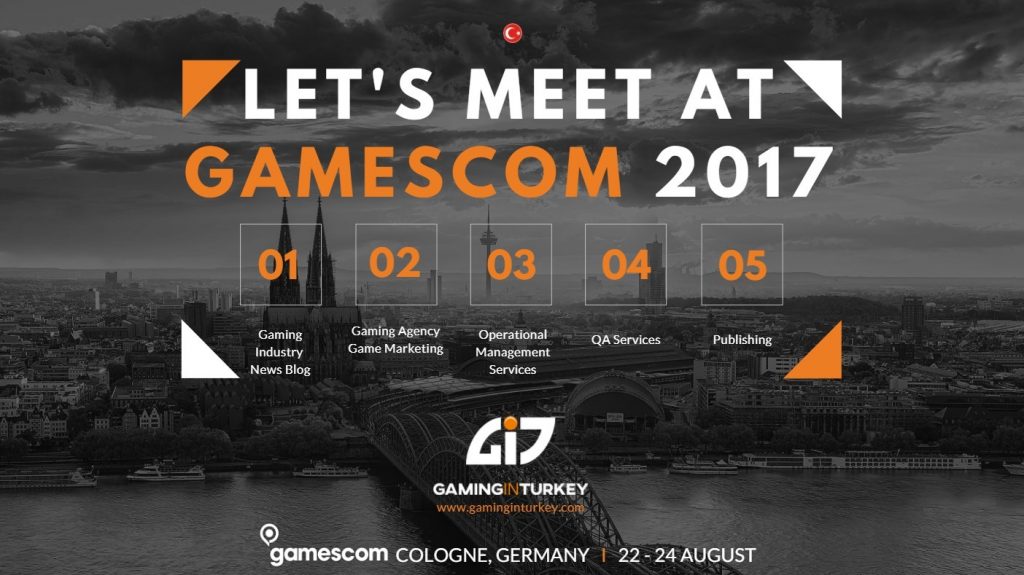 This year we will attend Gamescom again from 22 to 26 August in Germany. Our founder Mr. Ozan Aydemir will be in Germany for 4 days to talk about the Turkish gaming business and Gaming in TURKEY | MENA | EU services. After last year's Gamescom, we talked with several game companies and some of them are our clients now. The Turkish gaming market is a unique market that needs to be localized and supported in Turkish. Turkey has the youngest population according to Newzoo for Europe data last year and mobile gaming is on the increasing trend. Because of these data, Turkey is an emerging market in gaming and players want to play new games. With our strategic partners, from IT to Field Activities, from Music/voice-over Creation to Media, we are covering all needs of game companies and preparing marketing plans with the consultancy of our 9 years of gaming experience. Before the opening game, we are taking care of translation, localization, and QA services. After the game is ready, according to our marketing plan, we are managing Social media, Digital PR, opening events and if needed we are giving operation and customer support services. From A to Z, we are giving services to cover what a game company needs.
Gaming in TURKEY | MENA | EU attends Gamescom for Turkish Game Market Opportunities!  Between 22 – 26 August, we are participating in Gamescom, The leading European trade fair for digital gaming culture is the meeting point for global companies from the entertainment industry and the international gaming community. If you are also interested in the Turkish market and want your products/games to be in this market, let's meet at Gamescom and talk about new opportunities. Please do not hesitate to contact us and let's schedule our meeting.
info@gaminginturkey.com
ozan.aydemir@gaminginturkey.com