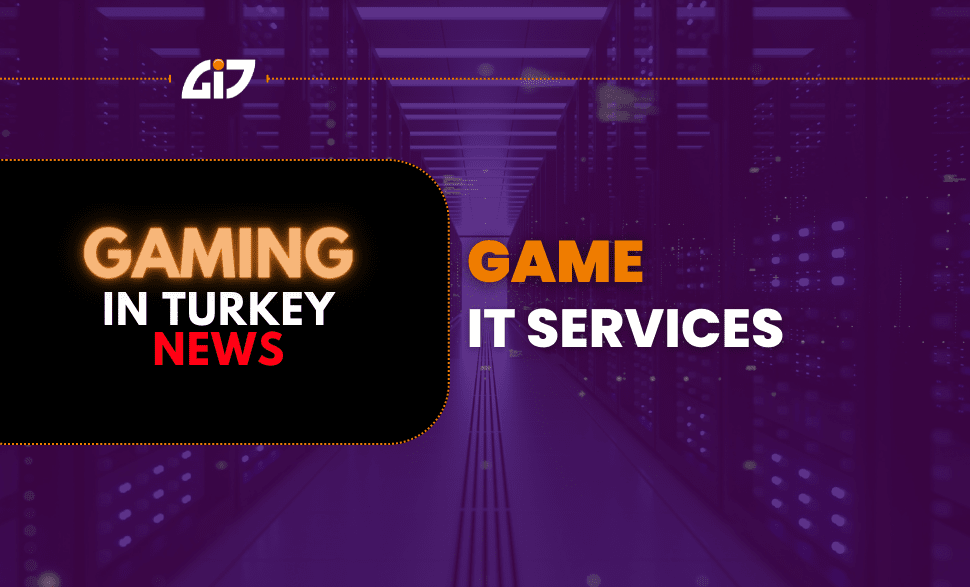 Gaming In Turkey Expanding – It Services
Gaming in TURKEY | MENA | EU expanding – IT Services! Hello Gaming in TURKEY | MENA | EU followers, we got some news from us. As you see on the topic, we added IT Services to our portfolio. With our strategic partner, we started to support several services from Gaming in TURKEY | MENA | EU. Because we are a consultancy and marketing agency for the gaming industry, we decided to give services for all topics and respond to the needs of our customers. After a couple of meetings, we decided to work with our strategic partner, and Cloud Server, Cloud DNS, Cloud L/B, Cloud Storage, CDN, and Hosting services are added to our portfolio from now on. With our partner, we will focus also if our customer wants to integrate their servers into Turkey, want to use CDN, or in Hosting needs.
Game IT Services; Technology, especially internet services change the perception of the world and business model. The internet isn't only an argument that supports the business but also it's a business model itself. The changing economy created a new business model. We and our partners assure value-added next-generation data center solutions in this model like Cloud, CDN, and Hosting services to our customers for games. Cloud Server service with Hyper-V, Oracle VM, and VMware virtualization platforms,  Cloud DNS service offered at multiple locations, flexible, manageable, and real-time customized cloud L/B service, storage of digital assets in different locations, and integration with CDN algorithm, CDN Web Acceleration, Media Acceleration, Dynamic Web Acceleration, China Acceleration, Russia Acceleration, Shared Hosting, Dedicated Server, Colocation.
Gaming in TURKEY | MENA | EU IT Services will bring customer care and 7/24 support. We will also take care of communication between our strategic partner engineers from start to end of service. With our past experience, for patches, updates, server setup, control of CDN, IT QA to test limits of servers, timings, and analysis, Gaming in TURKEY | MENA | EU experts will stick to product and operation. If you have a product and want to talk about the Turkish gaming industry, please don't hesitate to send an email to us. So we can talk about everything for your product, A to Z, including IT services.
See your next blog article Gaming in TURKEY | MENA | EU followers!