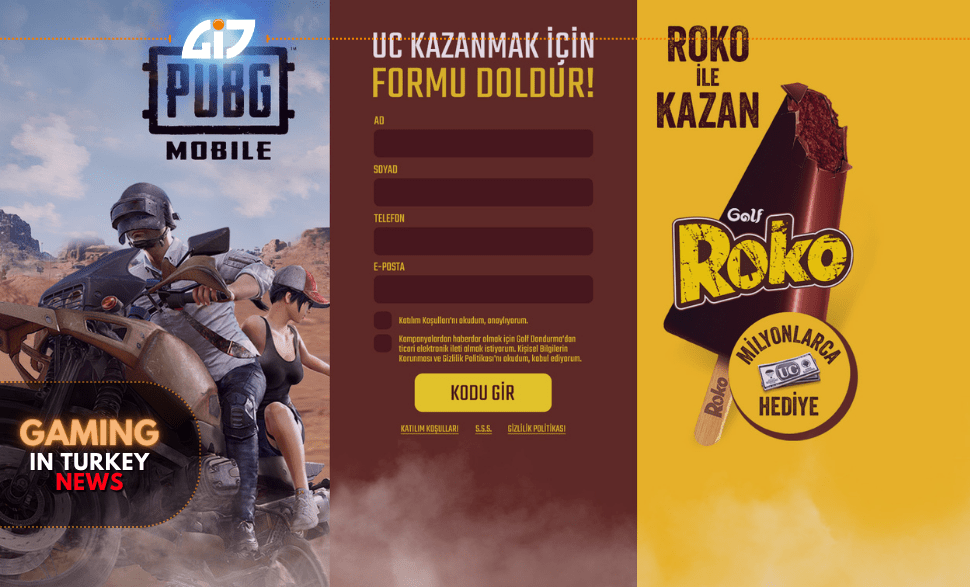 Golf Roko Pubg Mobile Campaign
Golf Roko PUBG Mobile Campaign! Golf Roko – PUBG Mobile partnership, which we have been working on for a long time, took its place on the shelves. We will survive the heat of this summer with the excitement of PUBG Mobile and ROKO Ice Cream! This summer, the GOLF Roko ice cream has the excitement of PUBG Mobile.
ROKO, the most popular brand of Golf among the young generation, makes all ice cream lovers happy this summer. As Gaming in TURKEY | MENA | EU Gaming and Esports Agency, we are happy to bring our partners together. Here is a good example of partnerships between games and brands in Turkey. In the campaign, which will be valid until October 30, 2019, all PUBG Mobile lovers entering the code in the Roko bars https://www.rokoilekazan.com/ site will win UC. Until the end of the campaign, the players will be able to get the code containing the 10 UCs that can be used in PUBG Mobile by entering the code from the Golf Roko bars at www.rokoilekazan.com. After entering the www.rokoilekazan.com address, players can see the 10 UC game codes that they can use in PUBG Mobile by entering their name, surname, phone and e-mail address, and the code information from the Golf Roko bar.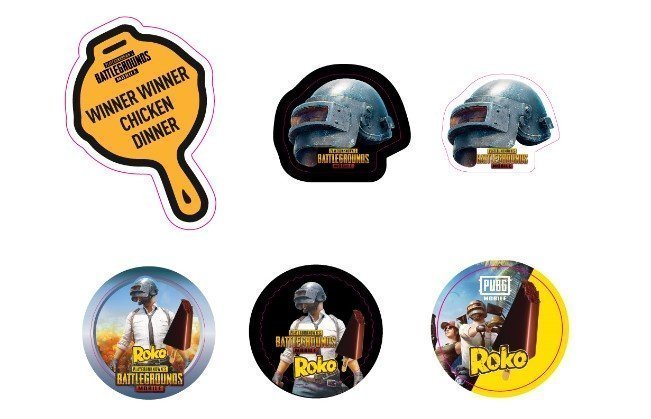 An important question from PUBG Mobile Players; Where can I get my 10 UC awards using the PUBG code I received?
After entering https://www.midasbuy.com/en/pubgm/#getInfo, click on the "Player ID" field on the left side of the screen that opens, after clicking your profile photo on the top right corner of the game, ID: you need to enter by entering your identification number consisting of numbers. Then click on the Redeem Code tab under Select your payment method. On the next screen, you can get your 10 UC rewards by entering the PUBG Mobile Code you received from www.rokoilekazan.com in the Enter Payment Code field. Your prize will be sent to your in-game mailbox within minutes.
Stay tuned for our new campaigns, brand, and gaming partnerships. You can contact us at any time – Gaming in TURKEY | MENA | EU Gaming and Esports Agency.