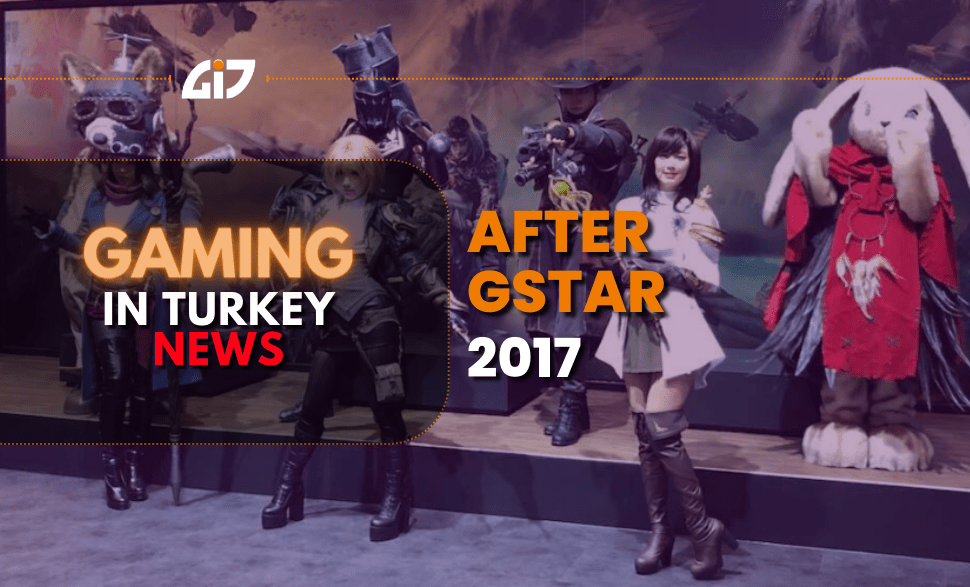 After Gstar 2017 & Gaming In Turkey
Gstar 2017 and Gaming in TURKEY | MENA | EU! Yes Finally after 4 perfect and fully scheduled days we came back to our home in Istanbul. First of all, we want to thank all of our partners, clients, and new upcoming partners for such big interest in us. For 2 years we only focused to achieve great successes for our partners and we believe we achieved it.  After Gstar 2017 what we figure out was; Many game companies don't know about Turkey's Gaming Media and Turkey Game Market. It was an honor for us to explain and show the potential of the Turkish Game Market and we shared our Turkey Game Market Report 2016 with every company. Nowadays we also started to finalize Turkey Game Market Report 2017 and soon we will share again all the Turkish Game Industry information for free with all of you.
Anyway as the only Gaming Agency (or Game Agency) in Turkey, we prepared Gstar well organized and tried to meet with every contact that we can from game publishers to developers or ad networks. Being a Gaming Agency in this industry is not so easy but if you know what to do, if you have enough experience and if you focus only on this there is no achievement that you can get.
That's why we want to show to our partners our creative way by our own advertisement too and used one of the best zombie movies Train To Busan. That was our message. We are coming be ready!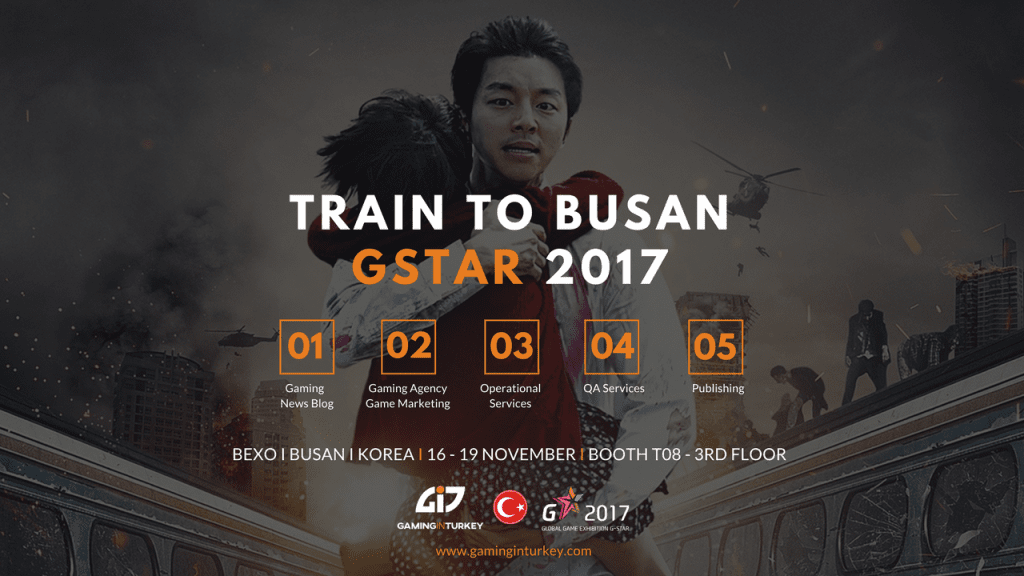 At G-Star, we mostly wanted to show our partners what we are capable of and what we did so far. Simply we have 5 categorized services;
Turkey's Gaming Media and Turkey Game Market News. This part is always free to play. You will always get much news from the Gaming industry in Turkey like reports, interviews, Turkish game companies, game companies in Turkey, internet cafes, esports organizations, etc.
Game Marketing in Turkey

Game Translation
Game Localization
Game UI / UX
Game Media Planning
Game Video Production
Game Brand & Strategy Development
Game Digital Marketing
Game Social Media Management
Game Creative Designs
Game Digital PR
Game E-Sports
Game Partnerships
Game Influencer Marketing

Game Operations in Turkey

Game Translation
Game Event Organizations
Game Customer Support
Game Related Local Payment Options
Game Management
Game Moderation
Game Monitoring (7 / 24)

Game QA
Game IT Services
We hope, very soon we will announce our new partners and new success stories in Turkey Game Market.
Gaming in TURKEY | MENA | EU – The Only Gaming Agency in Turkey