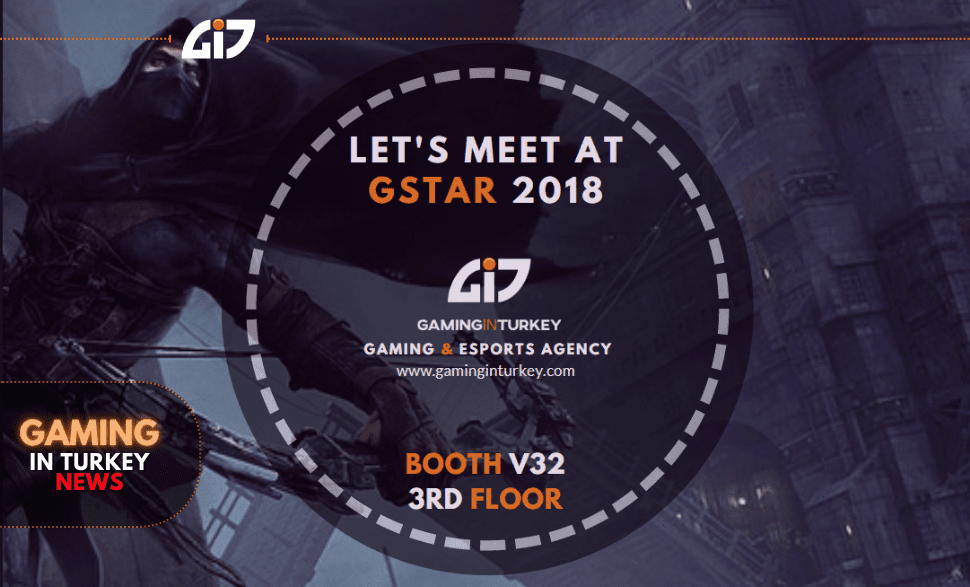 Gstar 2018 – Gaming In Turkey
GSTAR 2018; We are coming! After Gamescom 2018 and ChinaJoy 2018, the Gaming in TURKEY | MENA | EU team participated in the greatest game event in South Korea, G-STAR 2018, between November 15-17. With significantly expanded new business partnerships and international working networks after Gamescom and ChinaJoy, G.I.T. is coming to South Korea with its original working strategy and principle. We left behind a pretty busy but pleasant September month. After four days with our global partners in GameX 2018, we met with Turkish esports fans in September at BLAST Pro Series Istanbul. Let's talk briefly about September; by the way, we will be at G-Star 2018 in November and if you will be there, please don't forget to stop by our stand and say hello! Our booth number is V32 3rd Floor!
Send us a mail to meet at Gstar 2018; info@gaminginturkey.com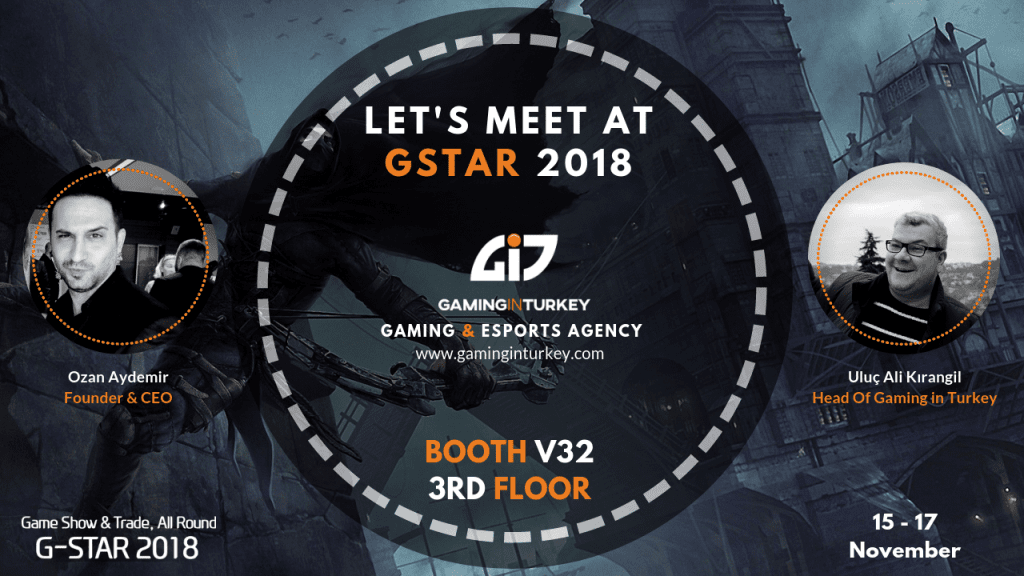 Gaming in TURKEY | MENA | EU Gaming and Esports Agency met with gamers at GameX 2018. Visitors to Gaming in TURKEY | MENA | EU stand experienced unforgettable four days with six mobile games. At the same time, visitors didn't miss even a moment of fun with mobile P.A.T.H. – Path of Heroes, Arena Of Valor, Lords Mobile, Love Dance, Muhteşem Osmanlı and Fetih games, various events, dance shows, many cosplayers, and game tournaments. After the GameX, we are preparing for Gaming Istanbul. As gaming in Turkey, we support game fairs in Turkey with our partners and produce different ideas to meet gamers.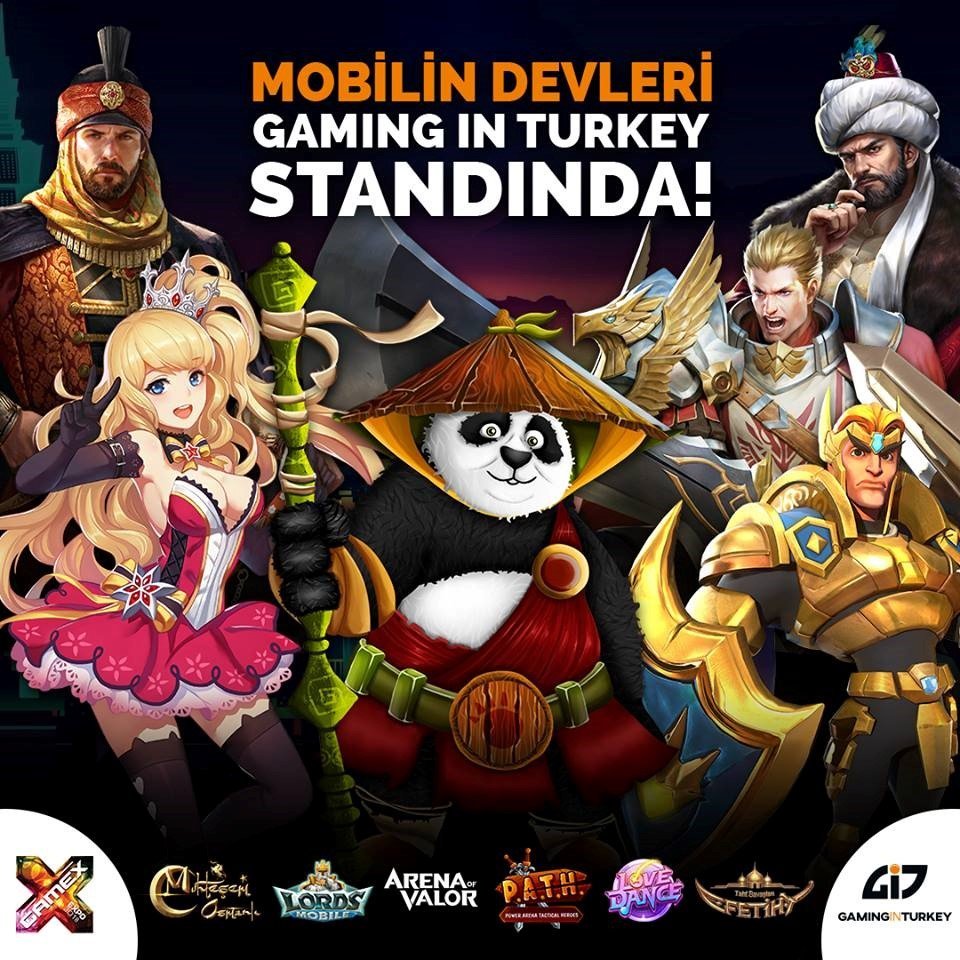 As Gaming in TURKEY | MENA | EU, we carry out the marketing activities of Combat arms in Turkey, published by our partner VALOFE Global, and also organize and manage online and offline tournaments. With organizing Combat Arms: Classic internet cafe and in-game tournaments all over Turkey, keeping the Combat Arms community dynamic and exciting is our permanent mission. With one month of long-term online tournaments, Combat Arms is more active than ever!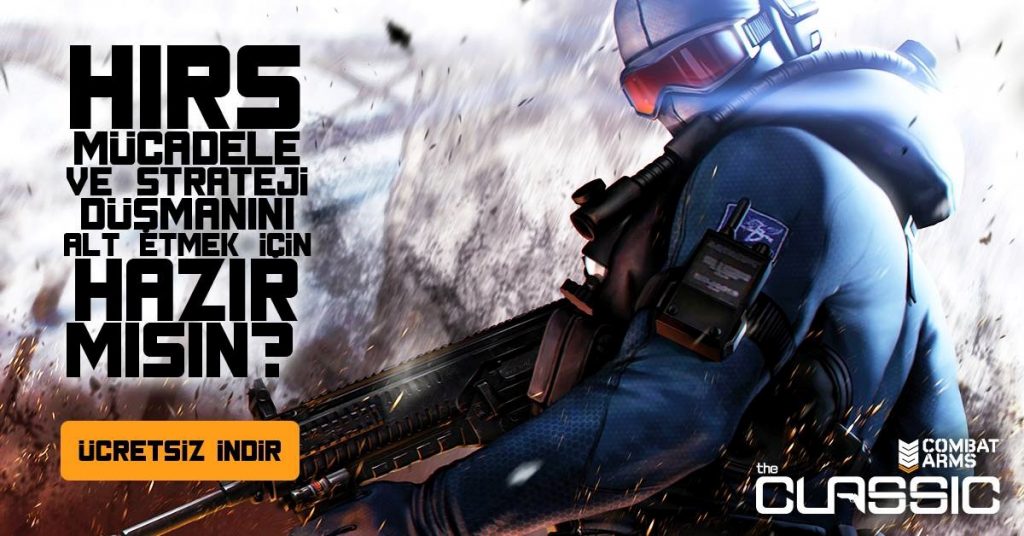 With the cooperation of RFRSH Entertainment, Impact 34, and Gaming in TURKEY | MENA | EU, Turkey's greatest esports event BLAST Pro Series Istanbul held on Saturday, September 29. With esports lovers from all over Turkey, the excitement did not even stop for a moment. Tournament with the participation of the World's best 6 CS: GO teams; our national pride is Space Soldiers, veteran Poles virtus.Pro, the last champion made in Brazil, the season's favorite Astralis, legends Ninjas In Pyjamas, and the ambitious Cloud9's actions are followed by interest around the world.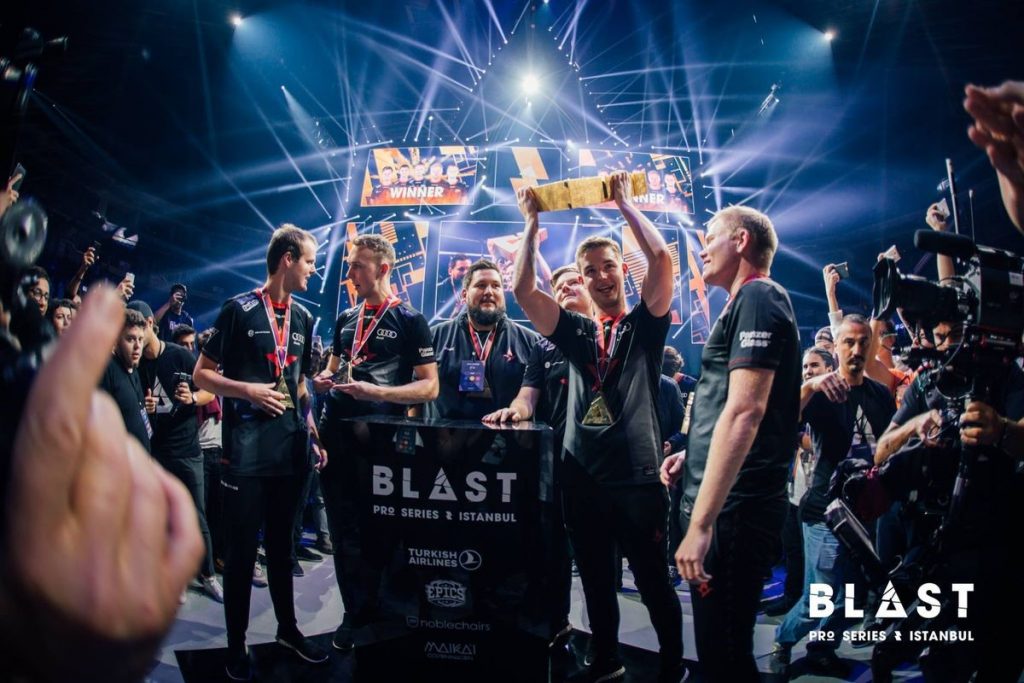 Teams fought for $250,000 prize pool and the iconic BLAST Pro Series Cup. The champion was Astralis who returned home with a $125,000 prize and trophy. With the global sponsorship of one of Turkey's greatest firms Turkish Airlines, also Türk Telekom Selfy, Karnaval Radyo, Sporx, and Red Bull participated as our local sponsors. BLAST Pro Series, all sponsorship and promotion activities held by Gaming in TURKEY | MENA | EU in Turkey, will continue tournament plans in different countries and cities as Formula 1 of esports.

Turkish mobile game software company Tricksy Games launched the P.A.T.H. of Heroes mobile game after 1 year of hard work with the partnership of Purple Pan Group; Gaming in TURKEY | MENA | EU, and T.I.P. Effect Influencer Marketing Agency. With 100% Turkish language support Turkish-made mobile game brings a new breath to the mobile strategy games category with their original style and gameplay. All designs and ideas were founded by the Tricksy Games team and produced by Ankara-based Mora Labs. P.A.T.H. opened to the global field with Mena – Brazil – Russia – Ukraine – Germany – France – Italy – India – Malaysia – America, and England region centered. We wish you success and good luck in your career, P.A.T.H.!