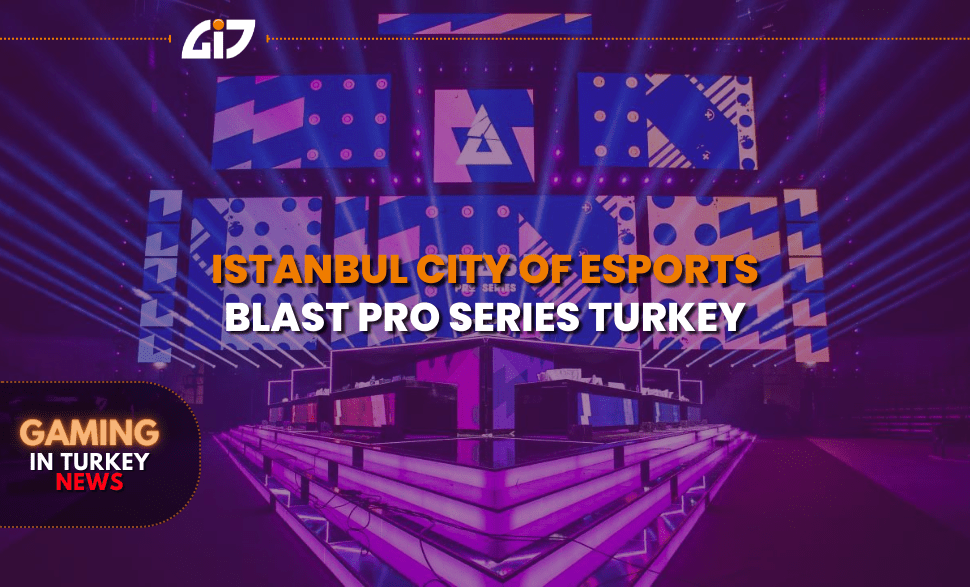 Istanbul City Of Esports – Blast Pro Series Turkey
Istanbul City of Esports, BLAST Pro Series Turkey! Hello, Gaming in TURKEY | MENA | EU followers. Today we will give some info about BLAST Pro Series Turkey and why İstanbul has chosen the second city for the event! As Gaming in TURKEY | MENA | EU Game Agency, we have announced the Istanbul leg of the BLAST Pro Series and expressed our happiness because of being in such a project. We will give the first organization with numbers soon but before that, we want to talk about our city, İstanbul.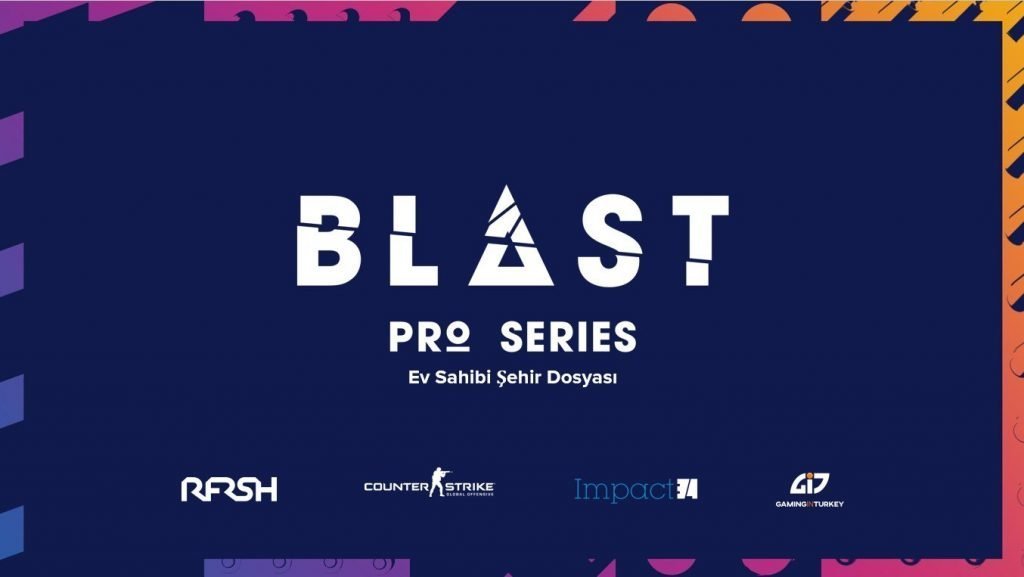 Istanbul City of Esports!! Impact 34 undertakes the entire organization in Turkey and as Gaming in TURKEY | MENA | EU, Game Agency will responsible for the marketing and sponsorship of the project that one of the largest eSports organizations, BLAST Pro Series – İstanbul. Now let's dive a bit more and let us answer the "Why Istanbul" question.
İSTANBUL CITY OF ESPORTS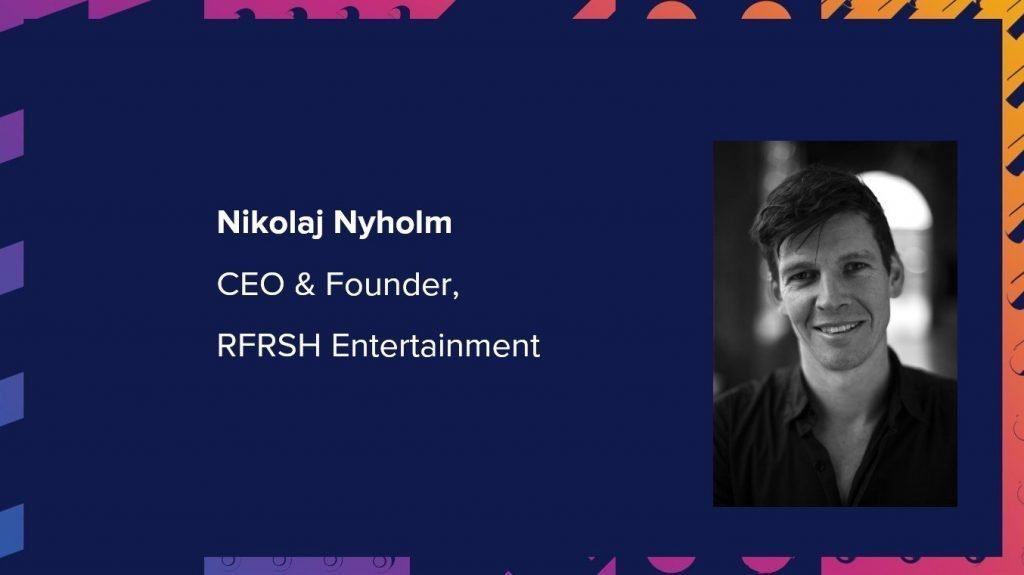 As a leading esports marketing and media rights company in the world; working with a growing number of the best esports teams, we have recently developed a game-changing global series of live Counter-Strike events called BLAST Pro Series. Our event has been created for the audience with the sole purpose of making the best possible live experience. The world premiere of the BLAST Pro Series took place in Copenhagen, Denmark on November 24th-25th, 2017. RFRSH is thrilled to export its concept internationally and our ambition is to partner with 12 cities by 2020. We hope you will be one of them. Here you will find information about what hosting BLAST Pro Series can do for your city. On behalf of RFRSH Entertainment, I thank you for your interest in hosting the BLAST Pro Series and hereby contributing to advancing esports from a sub-culture phenomenon to a mass-audience premier entertainment product.
Nikolaj Nyholm
CEO & Founder, RFRSH Entertainment
WHY MUST TURKEY SUPPORT INTERNATIONAL ESPORTS TOURNAMENTS?
LET THE ISTANBUL BE FORWARD!
Istanbul City of Esports! Encountering and direct linking with millions of young people all over the world makes ESports a very, very valuable promotional platform for any city. Esports enthusiasts and audiences are generally experienced and technology-focused people and consume online content. The average has 29 million players in Turkey. Most of them are young (14-35 years) age group. Consists of the behavior trends of these players can affect the image of Turkey abroad, either positively or negatively.
With Esports activities, many states, businesses, and social organizations use these activities to create an atmosphere of respect for young people, and also gamers can improve their English language skills while following these events. Esports can provide a stronger connection with the new generation. It is important to remember that our young people are also new generation soldiers of our country at the same time.
Nowadays, there are cities such as Seoul, Los Angeles, Cologne, Stockholm, Seattle, Katowice, and Shanghai that come to mind as Esports cities. Here's our goal at this point. Why Istanbul City of Esports! one of the most beautiful cities in the world became to be a meeting point for the young generation? There's no reason not to.
Istanbul City of Esports! Esports activities can be used in many different areas. It provides a platform for informing about social reasons, such as the mass of male actors, violence against women the culture of discrimination and respect. Through targeted campaigns, it can create a long-term social impact among young people in Turkey. The main concerns of Esports-related governments and their families are that they adversely affect the health of young people. Such a risk can arise if you spend a lot of time without talking to the health staff, without meeting the training authorities, and without family members.
However, Esports activities support a healthy life. Especially these professional players are role models for the masses following them and showing their interest in their bodies like an athlete, the activities they do need healthy eating and healthy living. Compared to traditional sports such as football, there are never any uses such as esports, alcohol, and cigarettes in their content. This creates a family-friendly positive atmosphere and brings the players together.
The numbers are very clear: Esports is here, it never lost, but it continues to grow.
Istanbul City of Esports! It is time for Turkish actors to reach millions of Turkish young people and give them the best activity. BLAST Pro Series. There is an opportunity for the state to demonstrate the positive effects of a healthy life, by offering families and brands Esports activities to the young population.
For more information:
www.blastproseries.com
facebook.com/BLASTProSeries
twitter.com/BLASTSeries
https://www.hubogi.com/category/blast-pro-series/
About
RFRSH Entertainment
RFRSH Entertainment is an esports marketing and media rights company working with a growing number of the best esports teams – established organizations as well as a new crop of player-owned teams. We are the professional force behind the teams that build their brand and enhance sports performance to accel teams into top placements. We represent the team's commercial and media rights, connecting them with the top brands in the world for sponsorships and marketing agreements. We create the best possible conditions for our teams so that they can concentrate on being the very best esports athletes and hence deliver the greatest moments for fans and sponsors, both in-game and off-game.
Contact:
Steen Laursen, VP Communications & Brand, RFRSH Entertainment, owner of BLAST Pro Series: steen@rfrsh.net
Pictures, videos, and further information: www.mynewsdesk.com/blastproseries
RFRSH Entertainment: www.rfrsh.net
Impact34
Impact 34 is a sports and entertainment marketing company based in Istanbul, Turkey. We specialize in bringing together our clients and network from around the world and creating powerful innovative projects. We dream big, work hard and help our clients get the most out of their investments in sports and entertainment.
Our team has a wealth of experience in delivering results worldwide. We offer consulting, communication, and project management services. We work with brands to create powerful cooperations and connect with their audiences. We help athletes and artists increase their brand profiles and manage their careers.
Impact34: www.impact34.com
Gaming in TURKEY | MENA | EU
Istanbul City of Esports! Gaming in TURKEY | MENA | EU is a media hub for gaming and a specialized gaming agency based in Turkey. Gaming in TURKEY | MENA | EU offers solutions that effectively communicate brand identity in the experiential marketing realm. Gaming in TURKEY | MENA | EU offers online and offline integrated marketing services specifically tailored for gaming companies. We focus exclusively on the gaming industry and on all platforms including PC, Mobile, Console, MMO, Free to Play, or Pay to Play. Our team has 9 years of experience in the gaming industry and we cooperate closely with publishers and developers all around the world. From game management to game marketing, from game operations to game QA, you will find all you need in one place; Gaming in TURKEY | MENA | EU!
Gaming in TURKEY | MENA | EU: www.gaminginturkey.com
Istanbul City of Esports!
Contact for more information:
Bettina Kuperman, CEO Impact34
Bkuperman@impact34.com
Ozan Aydemir, Founder of Gaming in TURKEY | MENA | EU
Ozan.aydemir@gaminginturkey.com