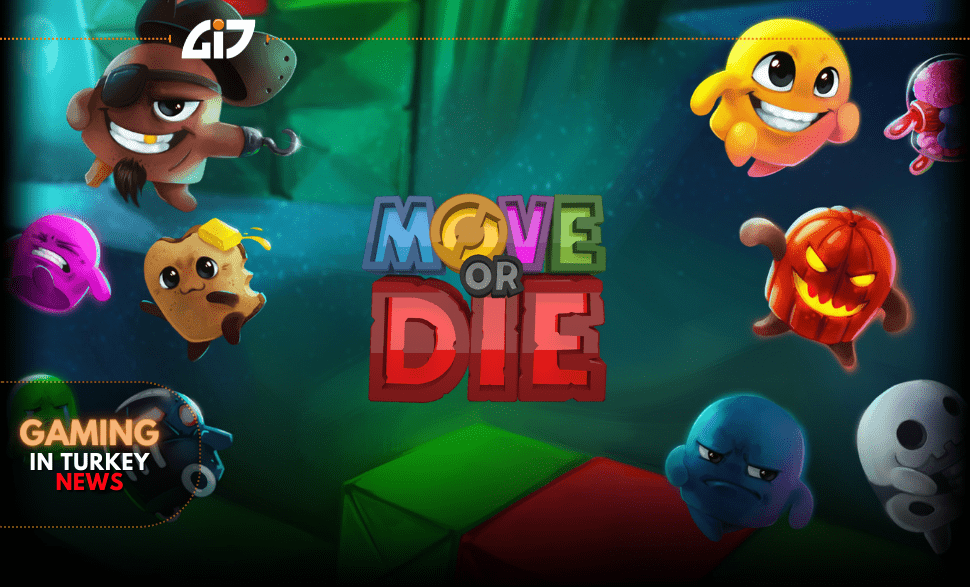 Move or Die releases Turkish Delight Update
Move or Die releases Turkish Delight Update! Move or Die releases Turkish Delight Update, complete with a language pack and three dedicated characters! After four full years of friendship-ruining adventures, the multiplayer party game Move or Die surprises Turkish fans of the genre with a dedicated language update. This means Move or Die, along with all its features, can now be experienced in the Turkish language, with a fully translated make-over readily available on Steam.
Another way in which the developers have chosen to celebrate the addition of a new language is by introducing three new Turkish-flavored characters, one tastier than the next – the sweet Turkish Delight dude, a scrumptious Baklava boy, and a charming Chai kid, all ready to be unlocked in-game.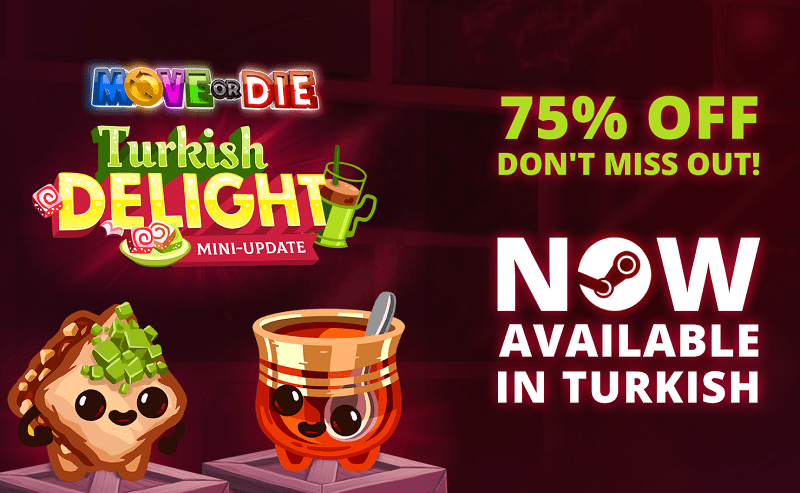 The most powerful weapon for Move or Die will be fun

Move or Die is not just the title of the game, but a fundamental gameplay rule: gamers who fail to move will see their health bar diminish rapidly. Players will battle each other in an ever-growing list of mini-game modes that change every 20-30 seconds. Each challenge has its own outrageous level design and rule set to promote hours of laughter and good old friendship-destroying fun. Win battles and unlock insane new character skins, Mutator game modifiers that dramatically change how mini-games are played, and even crazier game modes. When gamers are done beating friends on the couch, jump online, and challenge other players to see who will rage-quit first.
To learn more about Move or Die, please visit moveordiegame.com, 'Like' it on Facebook, and follow its development on Twitter @moveordiegame for all the latest developer updates and news.