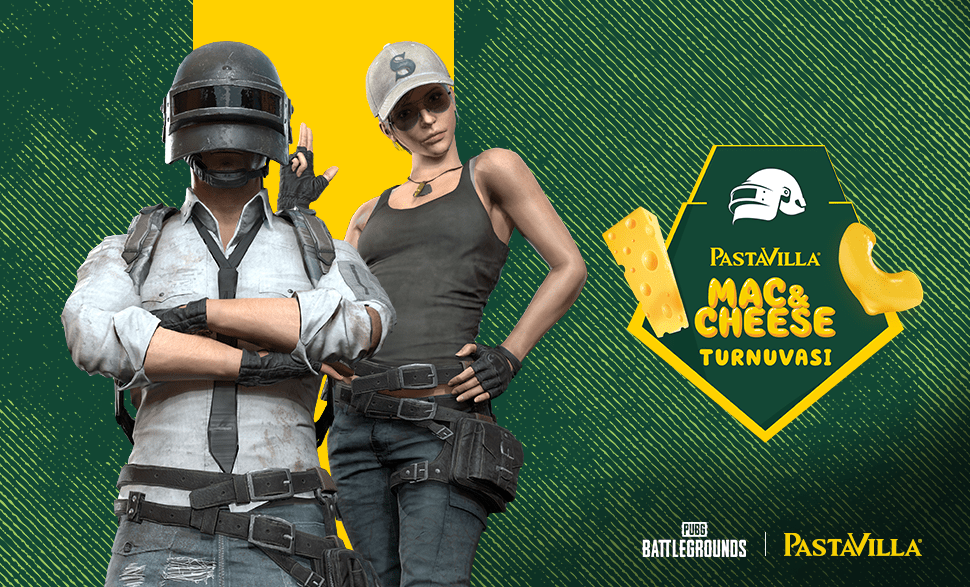 Pastavilla Mac & Cheese PUBG: BATTLEGROUNDS Tournament 2023
As Gaming In Turkey | MENA | EU Gaming and Esports Agency, within the scope of our partnership with Pastavilla, we aimed to promote and increase the awareness of this product and the Pastavilla brand among players by marketing Mac & Cheese products in November 2023. For this purpose, we organized a tournament called Pastavilla Mac&Cheese PUBG: BATTLEGROUNDS, which we organized for the second time this year.
Pastavilla Mac&Cheese PUBG: BATTLEGROUNDS Tournament
The tournament attracted 256 teams and 512 players. Participants registered for the tournament via the GIT Esports Discord channel. All tournament details and technical support were provided through our Discord channels. Players competed fiercely in a total of 6 matches to reach the final. The tournament final was broadcast live on his Twitch channel with the narration of 10000Days and was full of exciting battles. As a result of the great struggle, the top 10 teams received their share of the prize pool worth a total of 20,000 TL.
To promote the tournament and reach more players, we partnered with HOST (Hub of Streaming), a Livestream Ad platform. More than 500 streamers who broadcast live streams on Twitch and Youtube platforms were featured on their broadcasts, contributing greatly to the registration process of the tournament. We also supported the process by making tournament registration calls and live stream announcements on 10000Days' Instagram account.
As Gaming In Turkey, we would like to thank all the top 10 teams, including 0127 team, for their performances!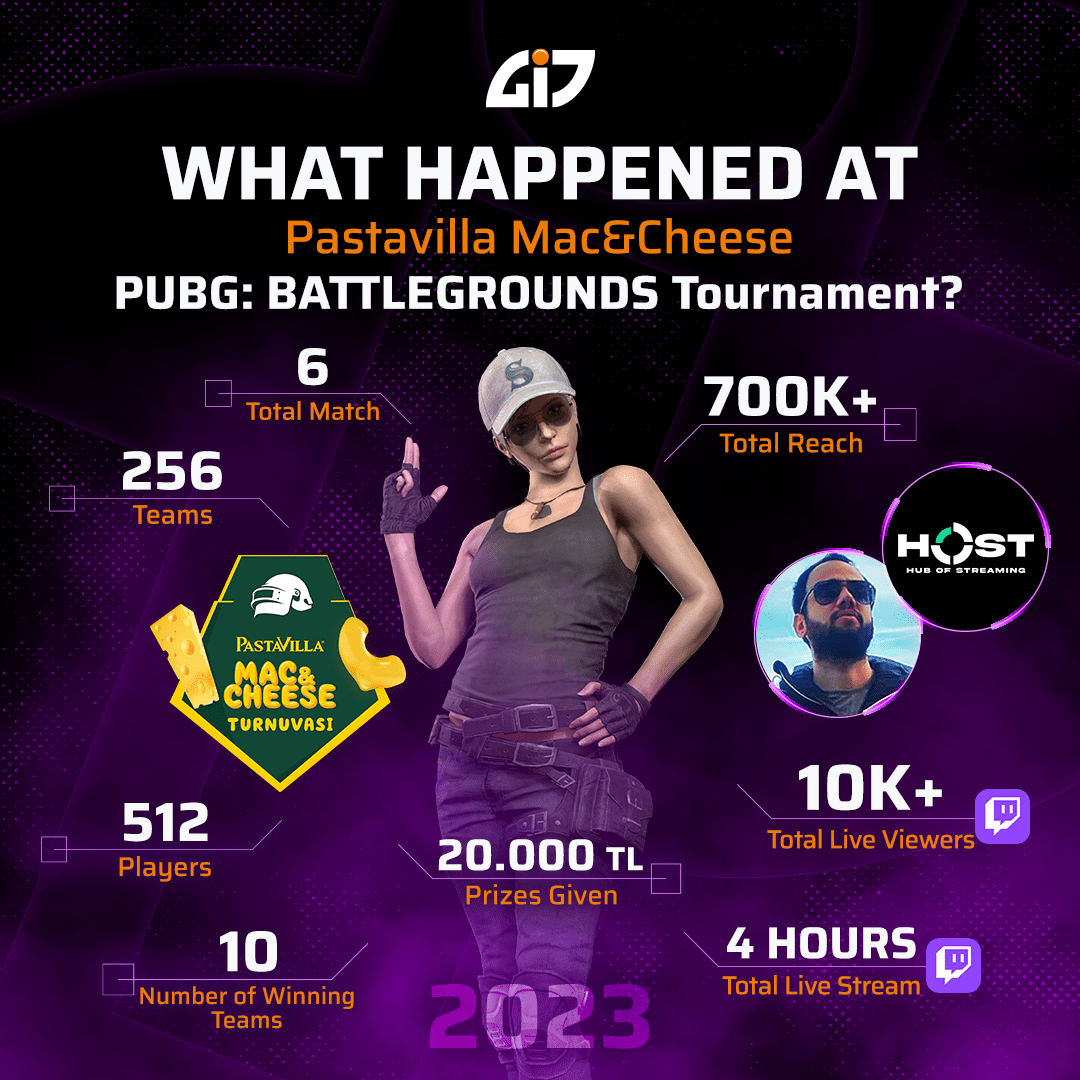 Tournament Statistics;
512 players applied for the tournament.
256 teams and 512 players took part in the tournament.
The total number of matches played during the tournament was 6.
The top 10 teams in the tournament won their prizes.
Pastavilla Mac & Cheese PUBG: BATTLEGROUNDS Tournament;
0127

Hig4nbana

ORTAYA GİDELİM

STARDUST

VurKaç

010 Esports

Don't Pick

Just2You

KREMLIN

Queue Status
Twitch Live Streaming Stats;
The total stream time was 4 hours.

The highest instantaneous viewership total was 1.017

The total number of unique viewers was 10K+

The total number of live viewers was 12.729
Reach;
The number of people reached through social media and HOST was 700,000+.
In 2024, we will support both our partners and players with new events, esports tournaments and online organizations. As Gaming in TURKEY | MENA | EU, we will continue to provide 360-degree gaming and esports marketing and organization services for your brand and games.
About Pastavilla
The flavor journey of Pastavilla, Turkey's leading high-end pasta brand, began in 1992. The brand, which has been an innovator and pioneer in its sector since the day it was founded, catching up with the age with its innovative products, today delivers dozens of different products produced from carefully selected durum wheat to 81 provinces and nearly 100 countries.