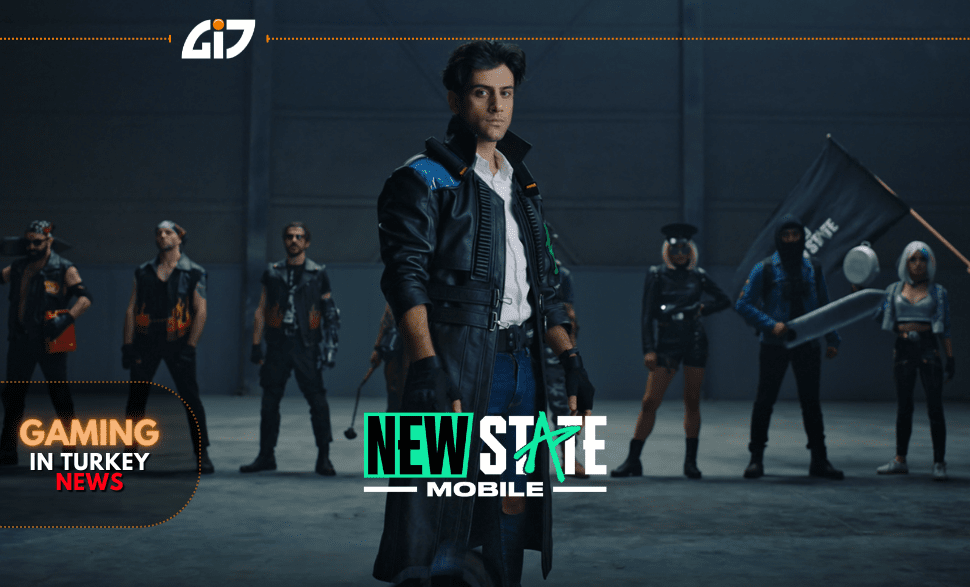 PUBG New State Next Generation Battle Royale Campaign
PUBG New State Next Generation Battle Royale Campaign! As Gaming in TURKEY | MENA | EU Gaming and Esports Agency, we have been working with the KRAFTON team for a long time on PUBG New State, the latest battle royale game on mobile, and we have signed a big campaign for both the pre-launch Pre-Registration period and post-launch game promotion. During this period, which was a very long and difficult process, in this season where the competition was very intense, we successfully achieved all our targets and we worked devotedly as a team.
PUBG New State Next Generation Battle Royale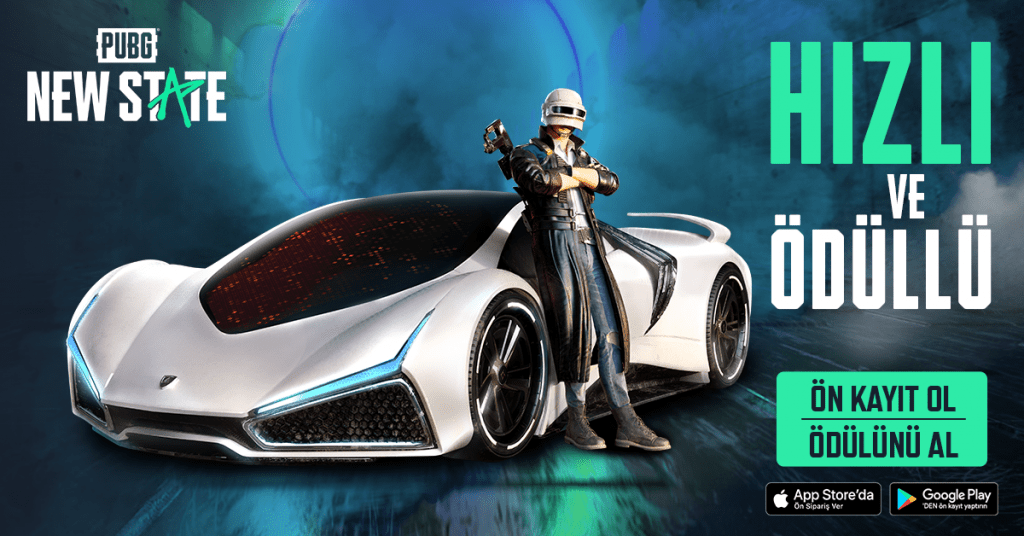 You know, Battle Royale and Moba are among the most popular game genres of recent times. There is a fierce rivalry, especially in these two genres. Of course, this is reflected in the players as a plus. A new one has now been added to the games that have been on the market for a long time, such as PUBG Mobile, Garena Free Fire, CODM; PUBG New State. The game, which is described as PUBG Mobile 2 by some players (since there are 2 games belonging to the same company), was opened to the taste of players in 2 phases simultaneously all over the world. Pre-Registration, that is, pre-registration and launch. PUBG New State, which was opened on November 11, 2021, will intensify the competition with the motto of Next Generation Battle Royale.
As Gaming in TURKEY | MENA | EU, after long and tiring work, we have done very good work with KRAFTON in PUBG New State, first in the Pre-Registration process and then during the launch period. During the Pre-Registration Period;
Google
Youtube
Facebook
Instagram
TikTok
We carried out a large study focused entirely on pre-registration, using affiliate networks and channels.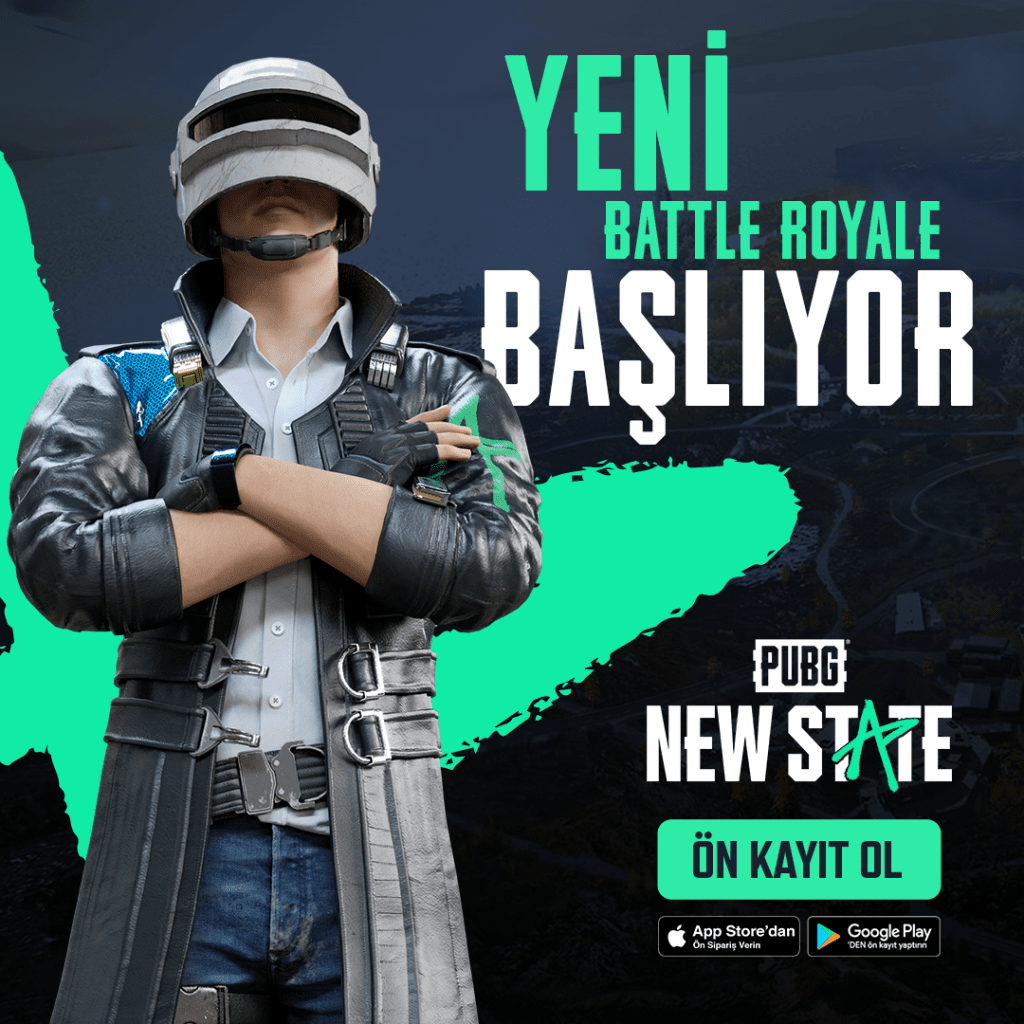 During this period, we made nearly 70 million impressions with both banner and video ads to our targeted audiences and successfully completed the pre-registration for targeting. (We cannot share some numbers at the moment due to confidentiality reasons.) We have reached a very large pre-registration figure, although the opponents are very strong and the audience is well established.
Mobile Battle Royale Game 360 ​​Degree Marketing
For the launch period, we prepared a 360-degree marketing plan. Influencer marketing, launch party, together with REYNMEN, namely Yusuf Aktaş, we prepared and implemented a special plan for PUBG New State with the game-specific song and clip "GEL KURTAR", different digital marketing channels, and creative ideas.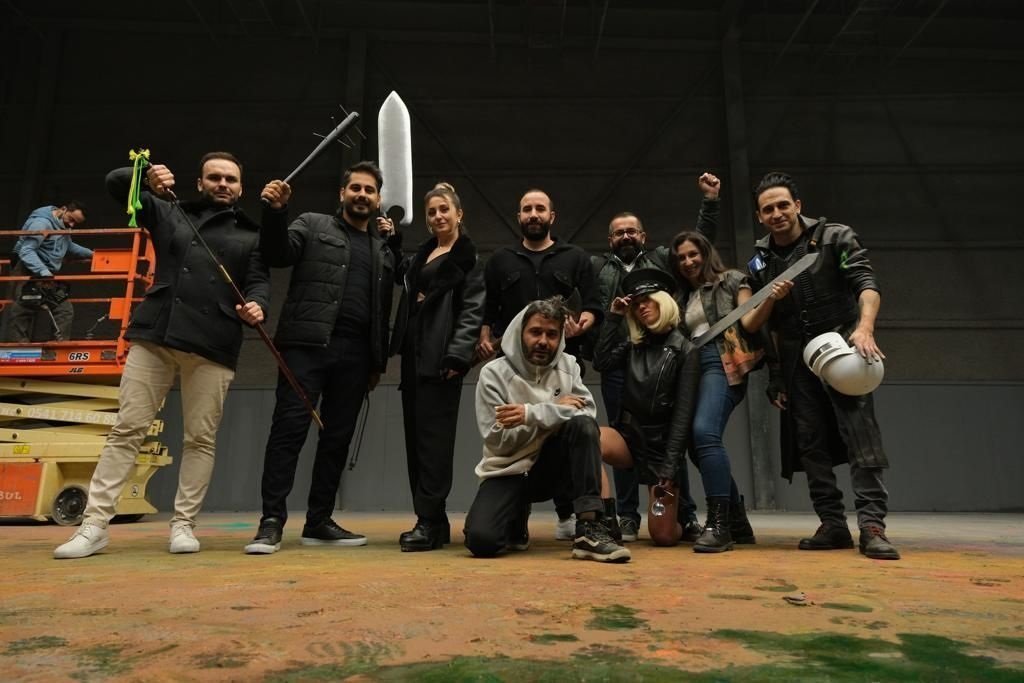 We brought together brands such as Türk Telekom and our partners to ensure mutual benefits.
Of course, it is difficult to describe a marketing strategy and plan that lasts for months in one article. But best of all, let's leave you alone with our song, GEL KURTAR, which is the most entertaining part of all marketing;
Reynmen – GEL KURTAR – Come and Save (Official Video)
Lyrics & Music: Yusuf Aktaş (Reynmen)
Edit: Denizkan Boz
Mixing & Mastering: Utku Ünsal
Cello: İbrahim Tellaloğlu
Registration: Fatih Selcuk
Credits
Advertiser: Krafton – PUBG: NEW STATE
Advertising Agency: Gaming In Turkey
Advertiser Production Consultant: Salvo
CCO: Ozan Aydemir
Agency Brand Director: Bilge Karageyik
Director: Muammer Kocak
Cinematographer: Birkan Yorulmaz
Art Director: Emre Ozturk
General Coordinator: Ali İhsan Çayır
Producer: Filmandgo / Salvo
Production Supervisor: Sait Eralkan
Post Production: Filmandgo
Plato/Camera/Light: Eylül Film Production
Set: Attack Set Grip
Choreography: Ufuk Uslu / Ömer Çakıcı
Dance Team: Ömer Çakıcı – Gizem Topal – Levan Jegarkava – Irmak Yavuz – Ziya Serkan Doğan – Berna Sönmez – Emre Önceğiz – Furkan Yiğit Tournament – ​​Kıvanç Kunter – Giray Özgiray
About PUBG NEW STATE
WE ARE NEXT-GEN BATTLE ROYALE
※ Introducing PUBG: NEW STATE, the new Battle Royale developed by PUBG STUDIOS, the company behind PLAYERUNKNOWN'S BATTLEGROUNDS (PUBG).
In PUBG: NEW STATE, 100 players will fight with various weapons and strategies until only one party remains.
Utilize gear, vehicles, and consumables to survive the shrinking battleground to become the "last man standing".
▣ Game Features ▣
▶Ultra-realistic graphics that exceed the limits of mobile gaming
– With the "global illumination" technology, PUBG: NEW STATE surpasses what was previously possible in mobile gaming graphics
– A massive, open-world battleground with a level of realism achievable only by PUBG STUDIOS
– PUBG: NEW STATE defines the next-generation PUBG graphics
– The ultimate PUBG experience in the palm of your hands
– Metal(API) enables stable service with improved performance and optimization.
▶ More realistic and dynamic gunplay
– Fully optimized for the mobile environment, experience the signature "PUBG gunplay" on your mobile device
– Customize your guns to fit your needs with PUBG's unique weapon attachment system
▶ Next-generation action-based interactive gameplay
– Unique mechanics introduced in PUBG: NEW STATE include dodging, drone calls, and support request
– Utilize new vehicles only available in PUBG: NEW STATE to quickly move across the 8×8 open world
– An immersive PUBG experience achieved through various objectives in-game that can turn the tide in your favor
▶ An expansion of the original PUBG universe
– Decades after the original PUBG, new factions emerge in the anarchic 2051
– The survival game, PUBG, evolves into a completely new battleground in PUBG: NEW STATE
▶ PUBG: NEW STATE is the dawn of a new PUBG experience
– The real battle royale of PUBG users, by PUBG users, for PUBG users: PUBG: NEW STATE
– PUBG: NEW STATE brings PUBG to mobile devices while ushering in a new era for the franchise
▣ Official Links ▣
Website: newstate.pubg.com
YouTube: youtube.com/pubgnewstate
Facebook: facebook.com/OfficialPUBGNEWSTATE
Twitter: twitter.com/PUBG_NEWSTATE
Instagram: instagram.com/pubgnewstate