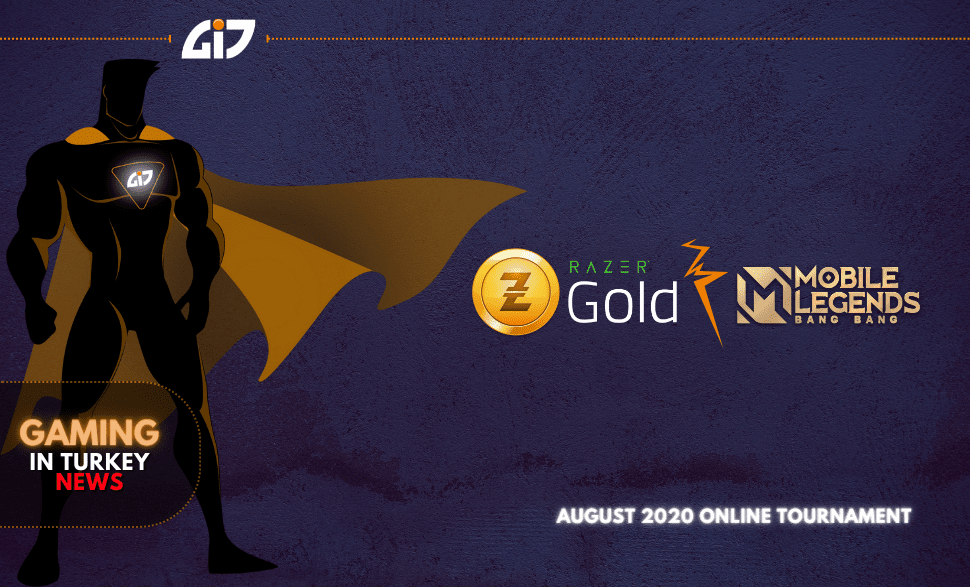 Razer Gold Mobile Legends Bang Bang Tournament Series Continues
Razer Gold Mobile Legends Bang Bang Tournament Series Continues! We continue the online tournament series we organize every month for our partner Razer Gold without slowing down. We not only provide players with fun and rewards but also create a large player community for our brand. In this context, our favorite Mobile Legends Bang Bang Mobile MOBA game has been our choice again. Let's see what happened in this leg of our online tournament series project, where we, as Gaming in TURKEY | MENA | EU Gaming and Esports Agency, carry out all operations, live broadcasts, and visuals.
What Happened in the Razer Gold Mobile Legends Bang Bang Tournament Series?
Tournament Statistics

A total of 31 matches were played.
The total game time is 510 minutes.
32 teams and a total of 160 players took part in the tournament.
The BEDEL team completed the tournament undefeated.
It belongs to player 17 Cute Bee ღ from YARGI team with the highest killing 17.
M U S T A N G from ILLEGAL has the highest assist with 22.
The longest match was played between DESTROYERR and T-BaGT for 21 minutes.
The shortest match was played between Exp Turkmens and Cresent with 8 minutes.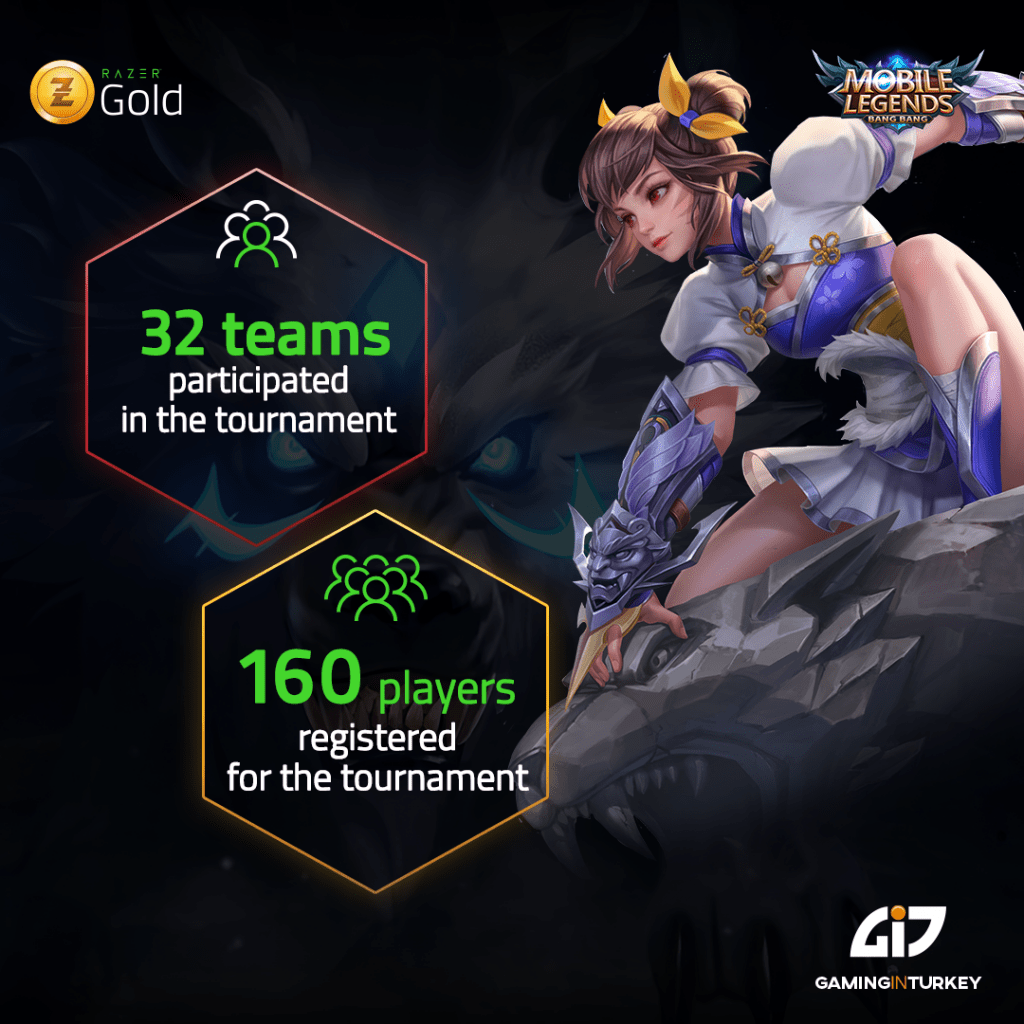 Final Broadcast Statistics

The final broadcast lasted 1 hour 30 minutes
The average audience was 250.
The maximum audience was 415.
The singular audience was 3.171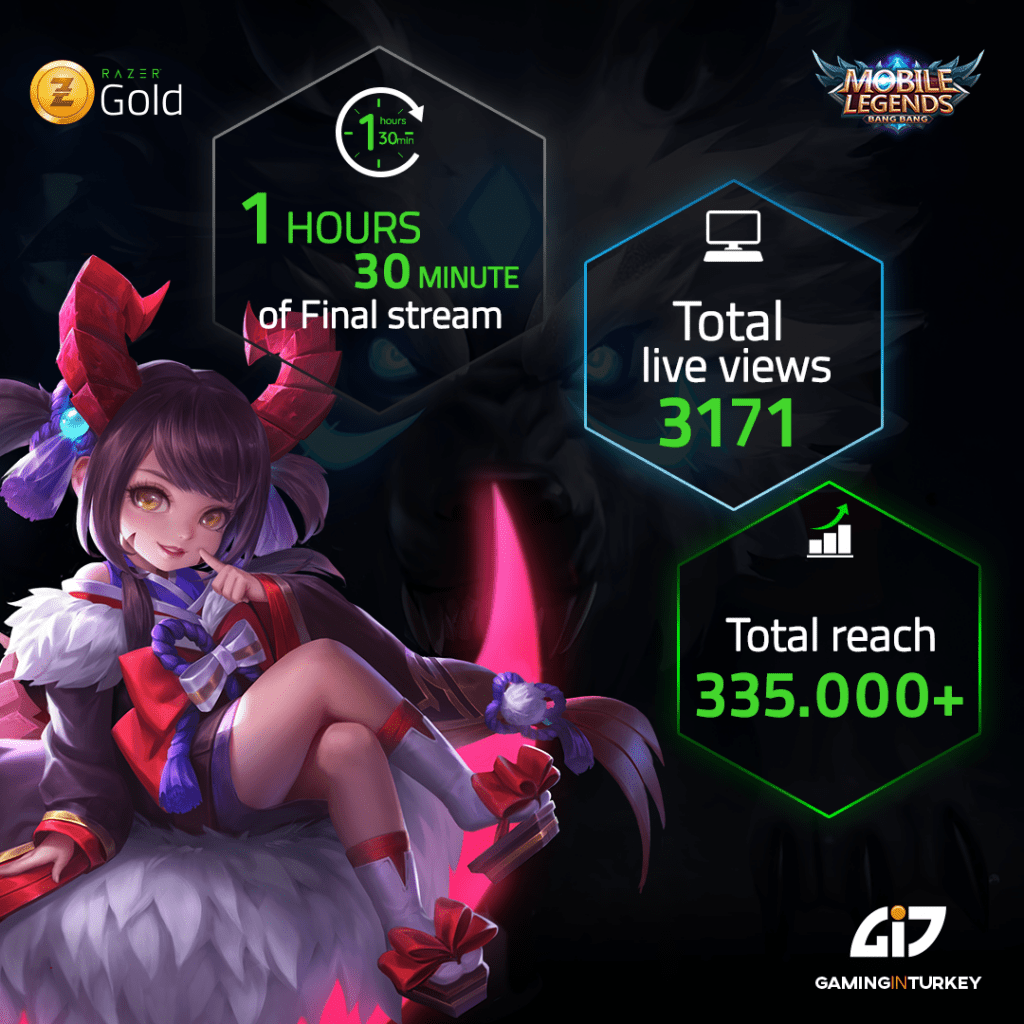 Engagement
Total Engagement: 335.000+
Remember, if you want to please your audience, you need to be in long-term communication with them. That's why we do long-term projects while organizing e-sports online tournaments with our brands and partners. Thus, we can get the return on the investment much more clearly. If you want an online tournament for your brands, employees, or target audience, just contact us.