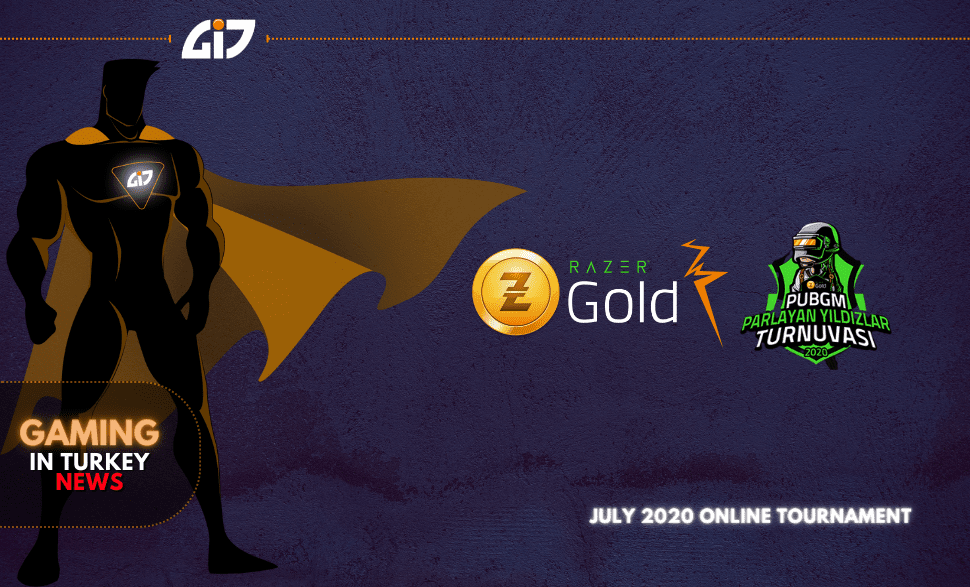 Razer Gold PUBG Mobile Shining Stars Tournament
Razer Gold PUBG Mobile Shining Stars Tournament! We have completed another of our monthly tournaments for our partner Razer Gold. In our online tournament specially made for PUBG Mobile, Razer Gold gave the players both fun moments and distributed gifts. Razer Gold, whose awareness and brand love among the players are increasing day by day thanks to the tournaments we hold regularly every month, will continue to both medium and larger tournaments in the coming periods. Don't forget to check out Razer Gold for all the updates and news and tournament details.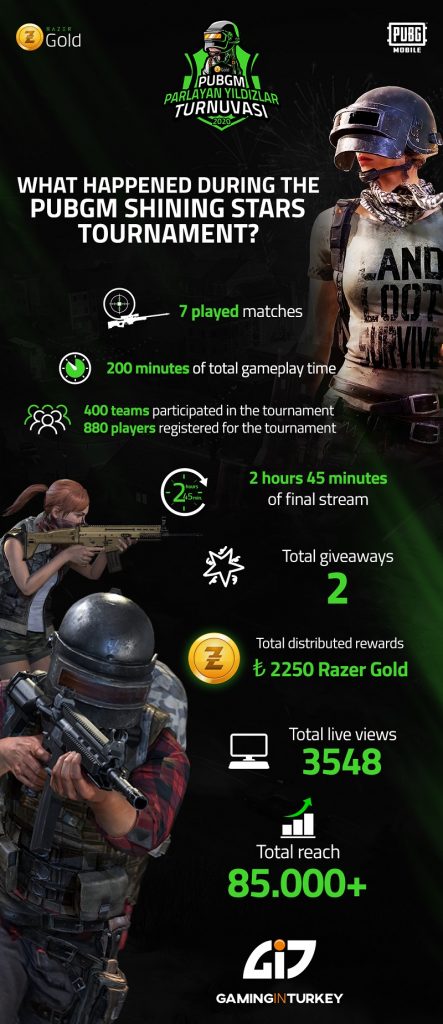 Razer Gold PUBG Mobile Shining Stars Tournament Details
Tournament Statistics

7 matches were played in total.
Total game time 200 minutes.
400 teams, a total of 800 players registered for the tournament.
A total of 160 teams, and 320 players took part in the tournament.
"ALPHAOMEGA" with "15" most kills in a match
Most points collected in a match "ScoUT" with "66"
Razer GOLD tournament prize pool worth 2250 TL
The total number of draws is 2 and the amount of prize distributed in the lottery is Razer GOLD worth 250 TL
800+ users logged into the Discord address.
The names with the highest points in the fashion competition are "HatemCedric", "『 DEADĪĪFEK "," SG 丶 Flaver ツ "," DEVIL ツ Hunterr "," J O K E R "" capsRØØKİE "
The name "DEVIL ツ Hunterr", who became a fashion icon with the highest score, got 97 points.
Final Broadcast Statistics

Broadcast time 2 hours 45 minutes
The singular audience was 3,548
The average audience was 110.
The maximum audience was 170.
Engagement
Total Engagement: 85.000