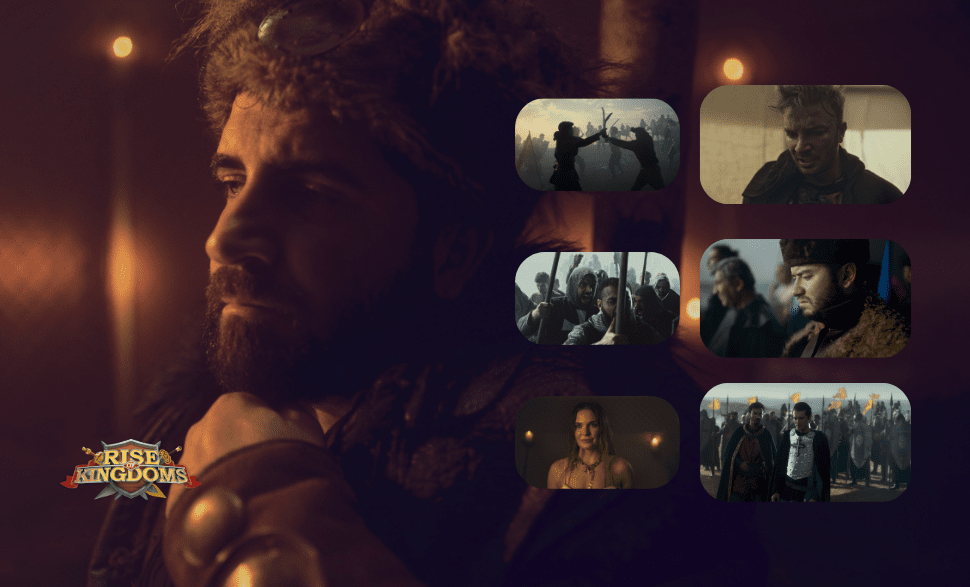 Rise of Kingdoms Commercial
Rise of Kingdoms Commercial – Banner Oath! Our commercial for Lilith Games' world-famous mobile strategy game Rise of Kingdoms is called "Banner Oath" and is the result of a huge teamwork. Our movie, which will also be released globally, "Banner Oath" was prepared to reflect the excitement, strategy and splendor of the game's world in the best way.
At the end of a long and exhausting journey, we have finally reached our goal. We are delighted to share with you our commercial film titled "Banner Oath", which is the result of a great teamwork. The efforts of our lead actors Kafalar Medya, our actors, our director Vahap Şen, our production team and everyone who contributed to the whole project have raised the quality of our film. We would also like to thank all our business partners and collaborating organizations who supported us in realizing this project. We made this project possible by joining forces with you.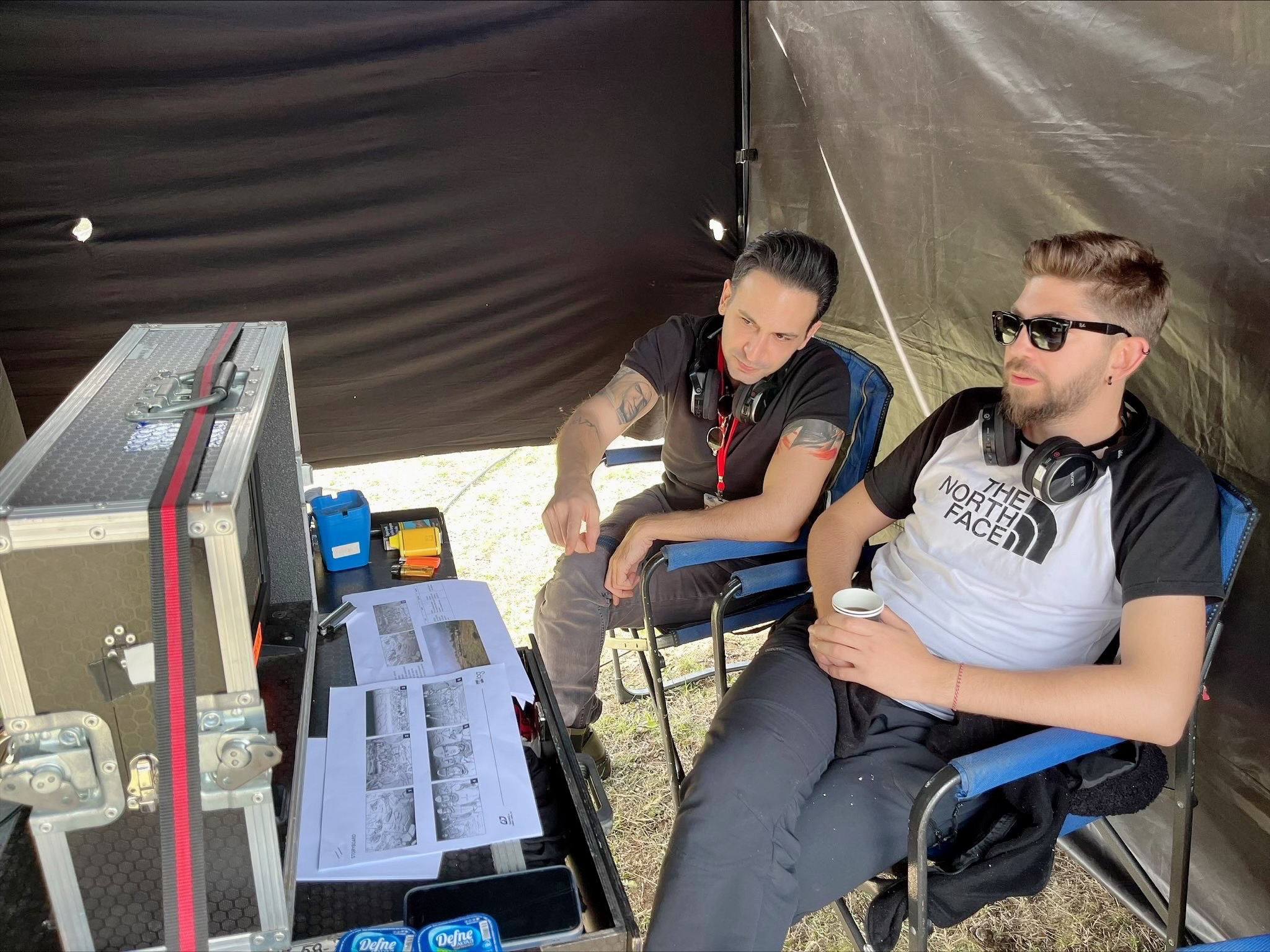 RISE OF KINGDOMS – BANNER OATH
An Unforgettable Moment in Turkey's Gaming Industry: "Banner Oath"
Great achievements are the product of big dreams. We have brought together the excitement, strategy and splendor of the game world with a commercial that has never been seen before in Turkey. This commercial means much more to us than just a game promotion.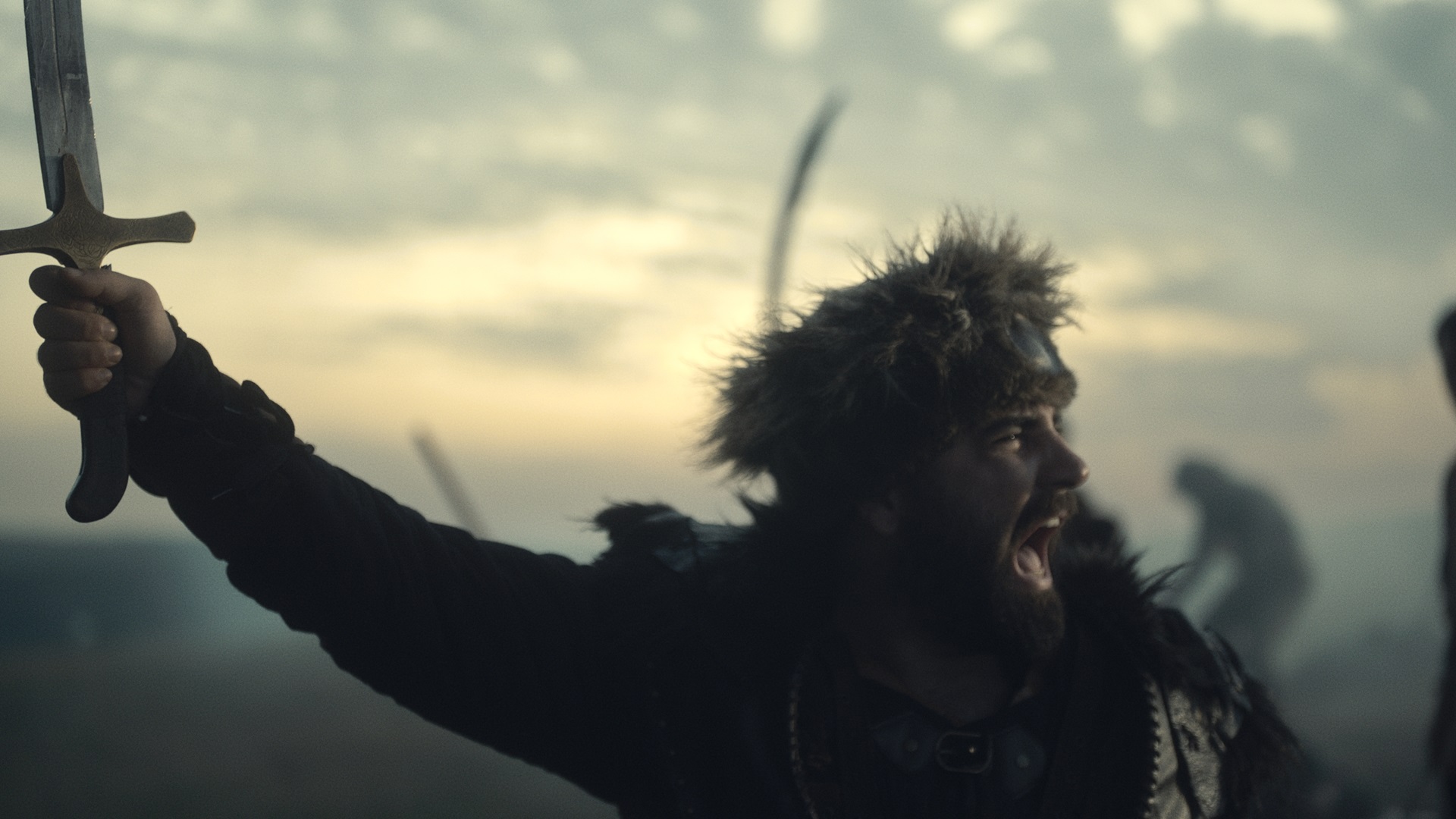 The Birth of "Banner Oath": The Saga of Osman I
The story of this monumental production is inspired by the unique story of Osman I and the birth of the Ottoman Empire, also found in Rise Of Kingdoms. Bilal Hancı from Turkey's talented influencer team Kafalar shines as Osman I. Fatih Yasin as the Scout, Atakan Özyurt as the Counselor and Yener Özer as the Byzantine Lord give the movie a truly captivating atmosphere.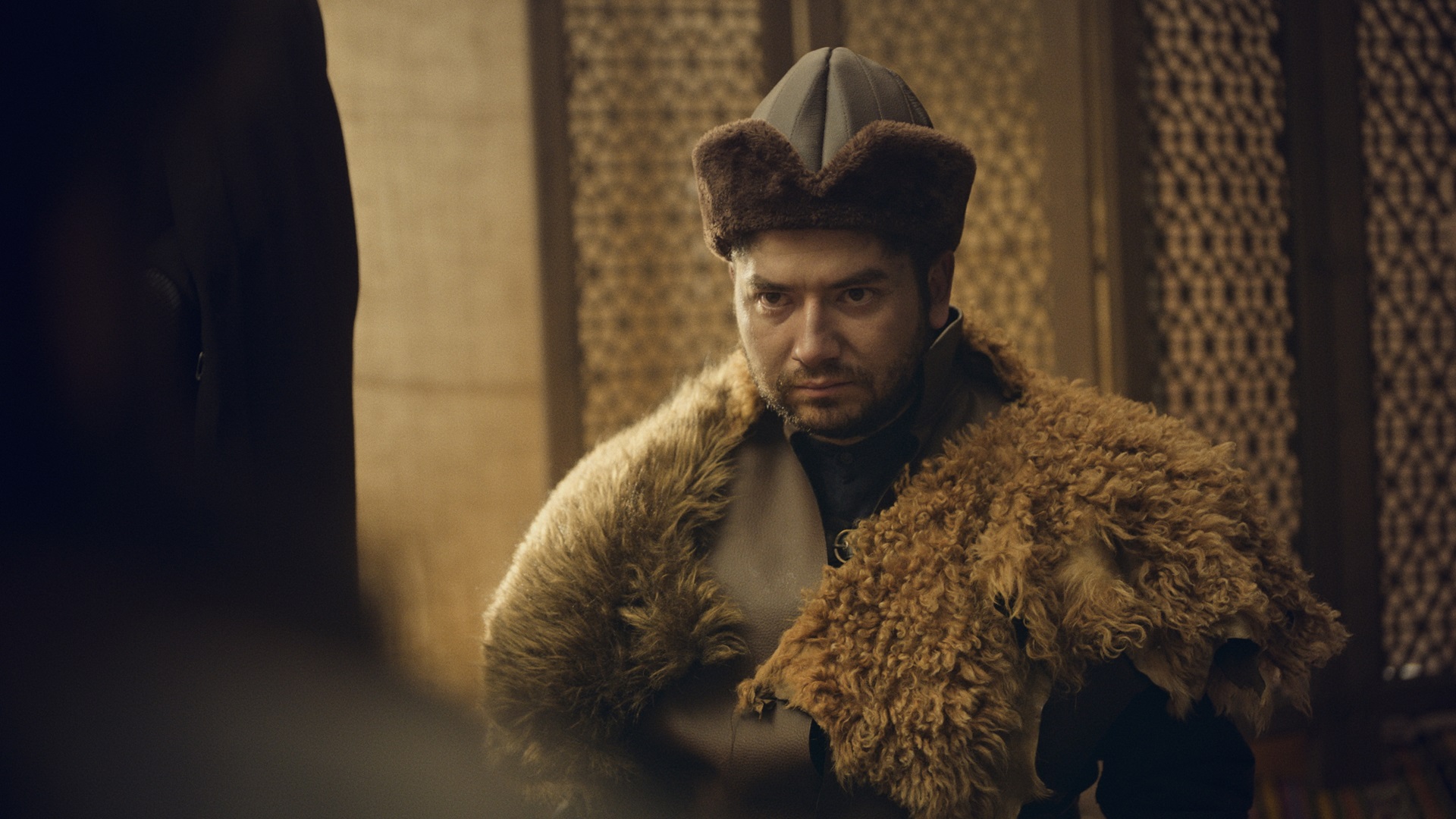 Movie Plot: Our movie is about Osman I, one of the most important commanders of the Ottoman Civilization in the Rise Of Kingdoms game and the beginning of our history. Osman I (Osman Gazi) is in a great battle against the Byzantine Lord Nikola. The battle rages on, but Osman's men are tired, while Nikola's are outnumbered and outgunned. But Osman, with his superior intelligence, searches for strategies to open the door to victory and vows to protect this land where the Ottoman Empire will be founded at all costs, and if necessary, to die for this cause. Osman's strategic move is to send a message to another Bey, Daran Alp. And the battle begins. Nikola's army takes the lead, but Daran Alp's archers change the course of the battle completely. An oath for the banner and Osman's victory!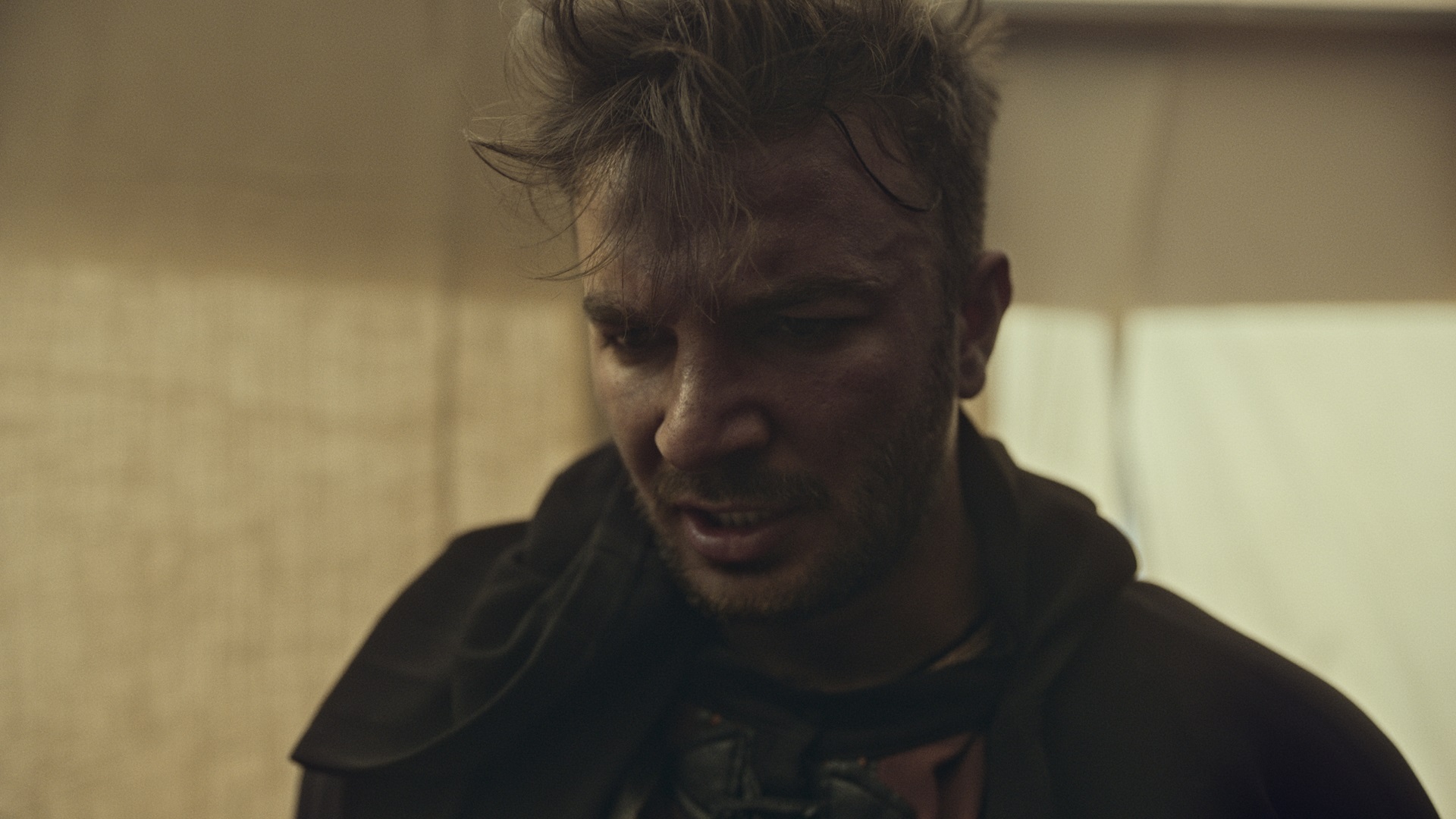 Scenes from Rise Of Kingdoms – Banner Oath
Storyboard Stage of Rise Of Kingdoms – Banner Oath
Rise Of Kingdoms – Banner Oath Movie Set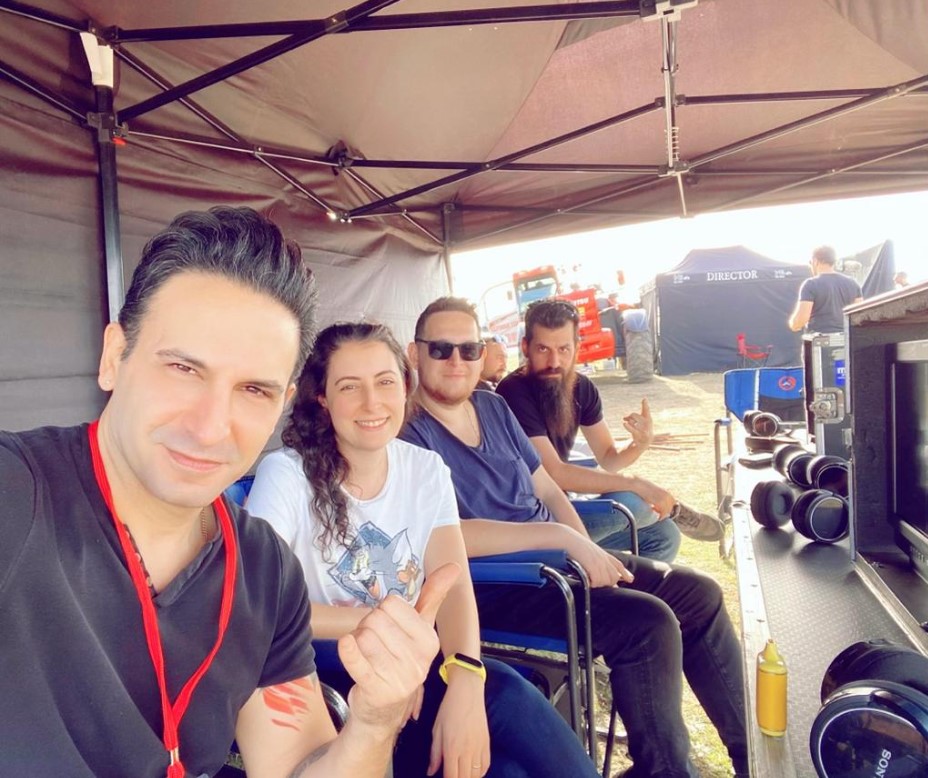 About Rise Of Kingdoms (ROK)
Rise of Kingdoms (ROK) is a mobile-based strategy game with historical elements, 14 civilizations to choose from and epic battles to fight. It has more than 140 million downloads worldwide.
Civilization and Commanders

14 civilizations: Ottoman, Roman, German, French, Vikings, Arabia and others!
Each civilization has its own commanders based on real historical figures, as well as a unique architectural style, special unit and civilization bonus.

RTS Battles

Grab and Drag troop movement creates endless tactical possibilities! Battles take place in real time on the map. Everyone can join or leave the battle at any time, allowing for true RTS gameplay.

Alliance

With over 140 million users worldwide, you can easily find friends to team up with.
CREDITS
Brand: Rise of Kingdoms
Movie Name: Banner Oath
Brand Officers: Minyang Kong, Zhitao Kou, Tianjiao Li
Advertising Agency: Gaming In Turkey | MENA | EU
Production Company: WeLog Social
Producer Murat Gülek
Director: Vahap Sen
Creative Director: Ozan Aydemir
Associate Producer Mertcan Koca
Customer Relations: Kenan Fuat TÜRETKEN, Batuhan Özmen, Begüm Özmen, Alper Çağrı Doğan
CAST
Bilal Hancı (Kafalar Medya) – Osman I
Fatih Yasin (Kafalar Media) – Scout
Atakan Özyurt (Kafalar Media) – Consultant
Yener Ozer – Byzantine Lord
DOP (Director of Photography): Özkan Karaköse
Assistant Director Kıvanç Erdoğan
Directors: Emrah Kaya, Ege Ercen, Melisa Galandarov
Production: Onur Tezer, Kaan Koç, Semih Elibol
Location Manager: Mertcan Bingöl
Art Director Sinem Şan
Art Team Sezer Öznazlı, Seher Gürbey, Muhammed İsmail Akay
Camera Crew: Mustafa Dogan, Ahmet Seckin, Nastia Boicenco
Style Consultant Masal Selvi
Style Team: Hilal Pelek, Aytak Malekpour, Atene Alimohammadi
Makeup Filiz Karabek
Panther Ahmet Karaköse
Grip: Gazi Akbal, HG Set
Lighting Adem Ayas
Stuntman: Bulut Demir Turk, cloudstuntacademy
Sound Rıdvan Aytekin
Cameraman: Burhan Vezir
Camera: MTN
Post Production Agency: Roots Post Production
Color Expert Mesut Kesici
Post Production Coordinator: Elif Nur Duran
Editor: İsmet Araç
VFX Artist Uygar Gokgoz
VFX Artist Berk Sen
VFX Artist Ömer Rüştü Tuncalı
Motion Graphic Designer: Osman Demir
Sound Design: Resul Keleş
Sound Design Assistant: Gökçe Su Iyikan