RUSH for Fun PUBG Mobile DUO Tournament – MENA Esports
RUSH for Fun PUBG Mobile DUO Tournament – MENA Esports! RUSH for Fun Esports Arena, in their ongoing initiative to increase the awareness of esports in Kuwait and to develop the sector, announced that it has organized a PUBG Mobile Duo tournament with its partner Gaming in TURKEY | MENA | EU, a dedicated Gaming & Esports Agency.
The Rush PUBG Mobile DUO tournament is for all residents of Kuwait and it is free. We encourage, families, partners, couples, friends, and teammates to play together apart in the safety of your home. The tournament is for fun, to reconnect with everyone during these challenging times. The deadline for registration is 24 June. The tournament's prize will be cash to will be awarded to the winners. In the tournament, which will last 3 days in total, the first two days will be playoffs. A total of 40 teams will advance to the final. Teams that advance to the finals from the 3rd-day playoff will have a fierce fight against each other and the winners will split the prizes with their teammates.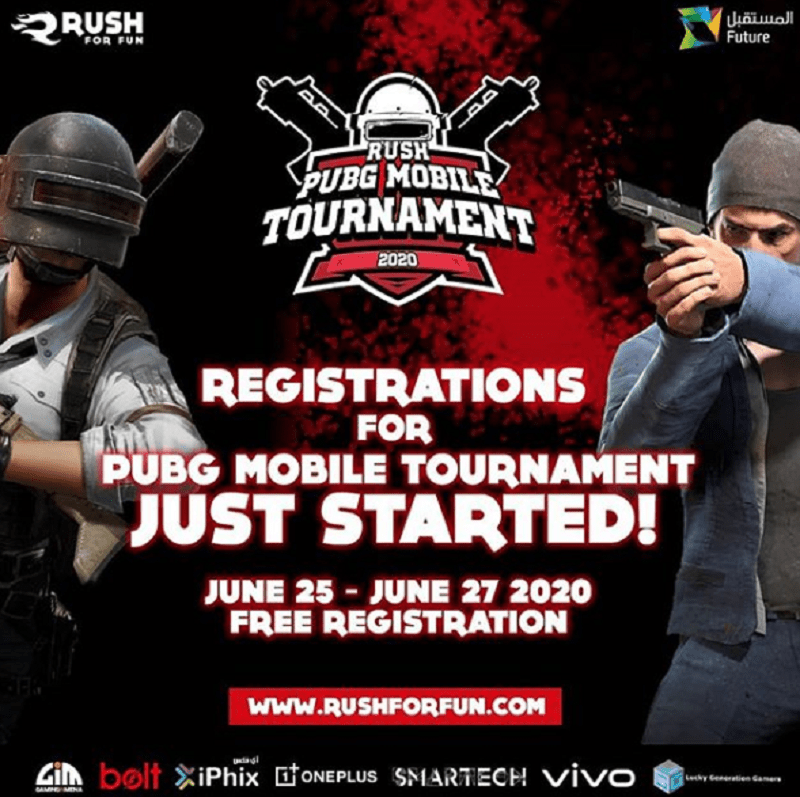 "All of us at Future Communications Company/ Rush For Fun Esports are excited to be working on this online PUBG Mobile Duo tournament series alongside our strategic partner's Gaming in TURKEY | MENA | EU. One of the key focus points in our long-term vision is for us to fully develop the eSports online, offline ecosystem, and communities across Kuwait so every level of the player may participate. Our starting point and springboard have been the first fully dedicated Esports Arena in Kuwait, Rush For Fun which is an ultimate gaming and competition destination for every type of player. We will continue to offer the ultimate eSports gaming experience online, offline, or in our Rush Arena". – Salah Al Awadi, CEO of Future Communications Company/Rush For Fun.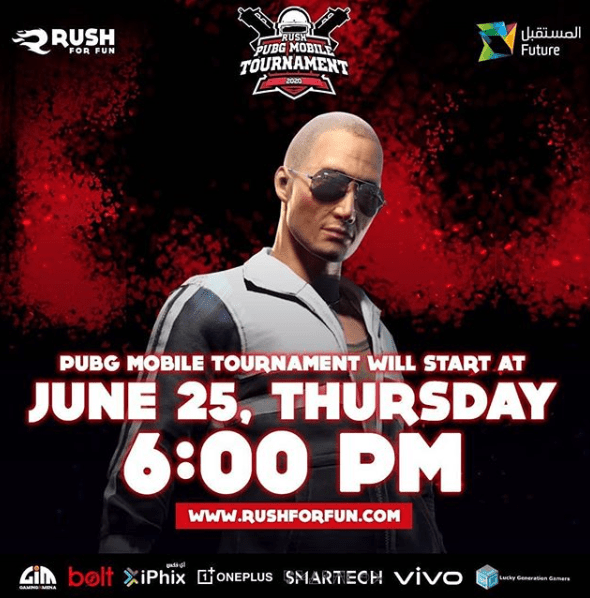 Every initiative continues to be of great importance for the Esports industry to continue the development here and across the MENA region. A big step forward for Kuwait's Esports industry is the creation of RUSH for Fun Esports Arena, which was established to encourage players in Kuwait to organize Esports activities for the development of Esports.