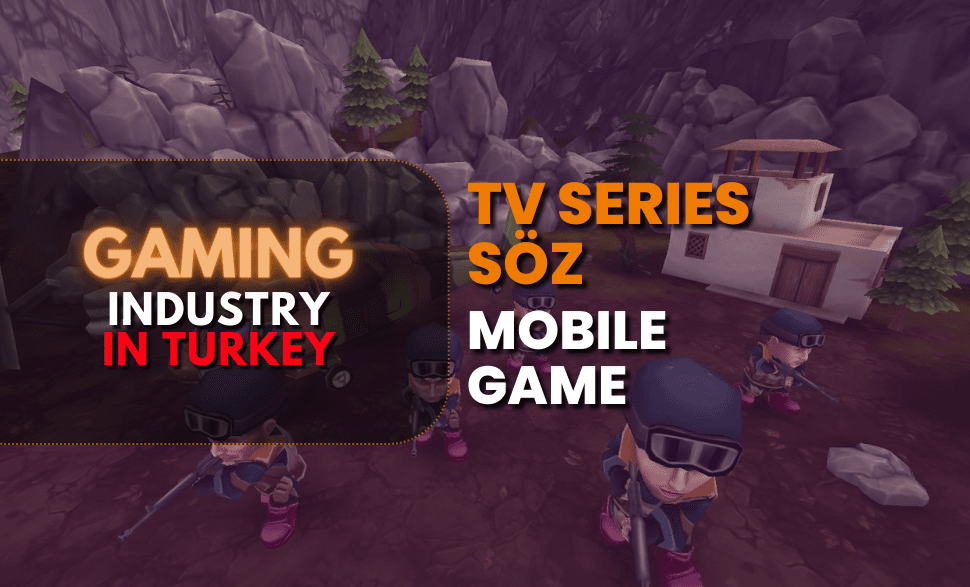 Turkish Tv Series Söz Mobile Game Has A Record!
Söz Mobile Game! Rating recorder "Söz" TV series mobile game published at the App Store and Google Play Store. Produced by TIMS&B production company which created Muhteşem Yüzyıl Kösem, Çalı Kuşu TV series known in Turkey and globally before. Söz's mobile game was developed by Oyun Stüdyosu Interactive Technologies and can be found on IOS and Android platforms. The development team was made up of 12 people and worked for nearly 6 months on the creation of the mobile game.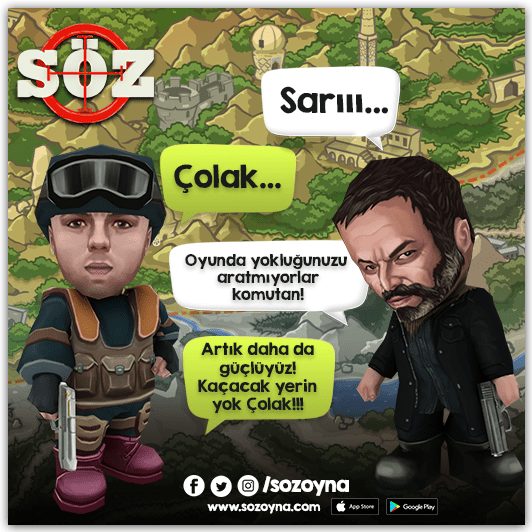 Action and strategy-based mobile games became the top 24 hours after being published. In the mobile game, TV series characters Special Force Team Commander Yavuz (Tolga Sarıtaş), Avcı (Burak Sevinç), Keşanlı (Görkem Sevindik), Hafız (Mustafa Yıldıran), Karabatak (Eren Vurdem), Çaylak (Aytaç Şaşmaz) and Aşık (DoOyuğukan Polat) are in the mobile game fighting against terrorists. Mobile game developer Oyun Stüdyosu also created Sanalika which has more than 25 million registered a user and started in 2009 with 1 million active users in a month. Oyun Stüdyosu is a well-known studio in Turkey and globally and got several awards.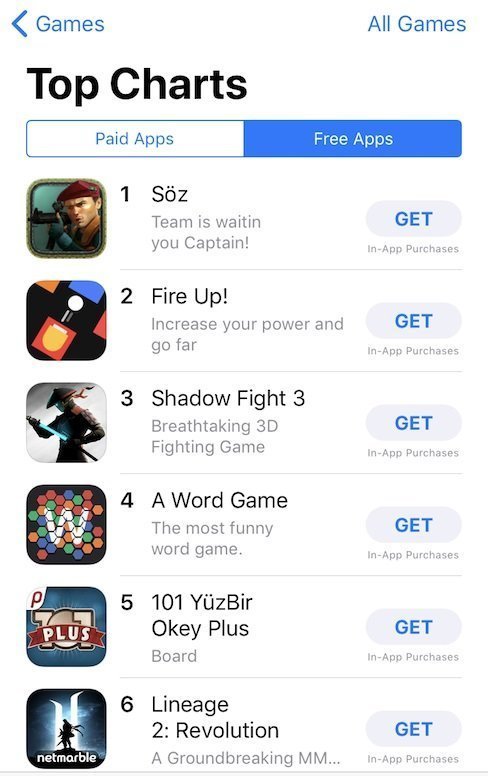 A couple of days from publishing, Söz mobile game became top 3 in the "Most Popular Free Apps" category and top of "Games", "Action Games" and "Strategy Games" categories in the App Store. The same success also became in Google Play Store with the top "Trending" and "Top Free Games" categories. Söz mobile game is a unique and first successful game for a TV series in Turkey.
About Oyun Stüdyosu
Is a game development company, based in Istanbul, Turkey. OyunStudyosu is the developer and publisher of Turkey's and MENA's most popular virtual world Sanali̇ka. Available on sanali̇ka.com, Facebook, and Vk. Sanali̇ka has surpassed 20 million registered users.
If you are interested in working with smart, talented, fun professionals and you've got skills and passion for a career in gaming, you can always send (cv@oyunstudyosu.com) your cv and examples of your work to join our team!