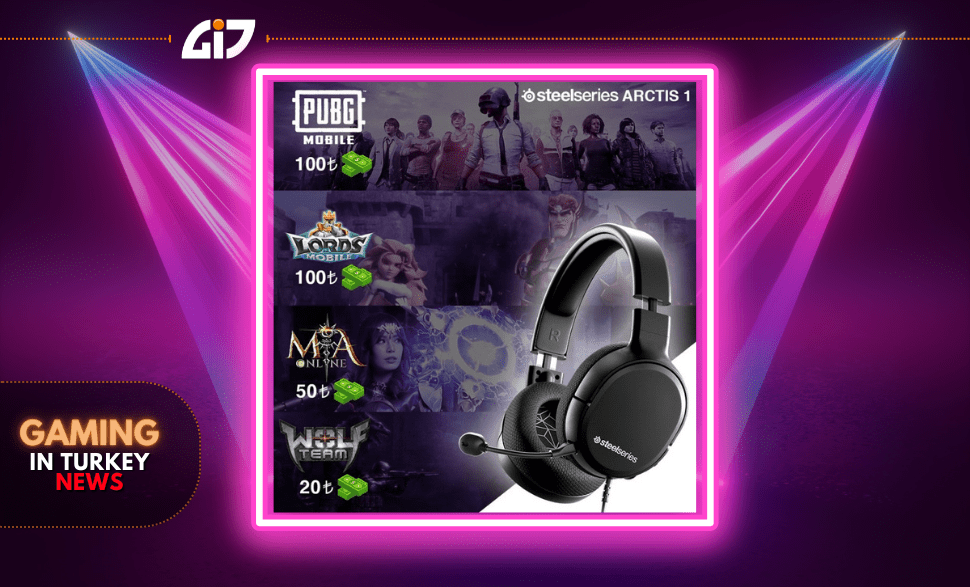 Steelseries Arctis 1 Headset And Game Package
Steelseries Arctis 1 Headset and Game Package! "GAME PACKAGE", one of the first fruits of our partnership with Steelseries, met with the players.SteelSeries's new headset Arctis 1 opens for pre-order! In addition to Arctis 1, SteelSeries has prepared a campaign that offers 270 TL worth of in-game gifts, one of the most popular games in the world, and offers an affordable and high-performance product. Don't miss the pre-order period on the Hepsiburada website for a limited number of in-game rewards!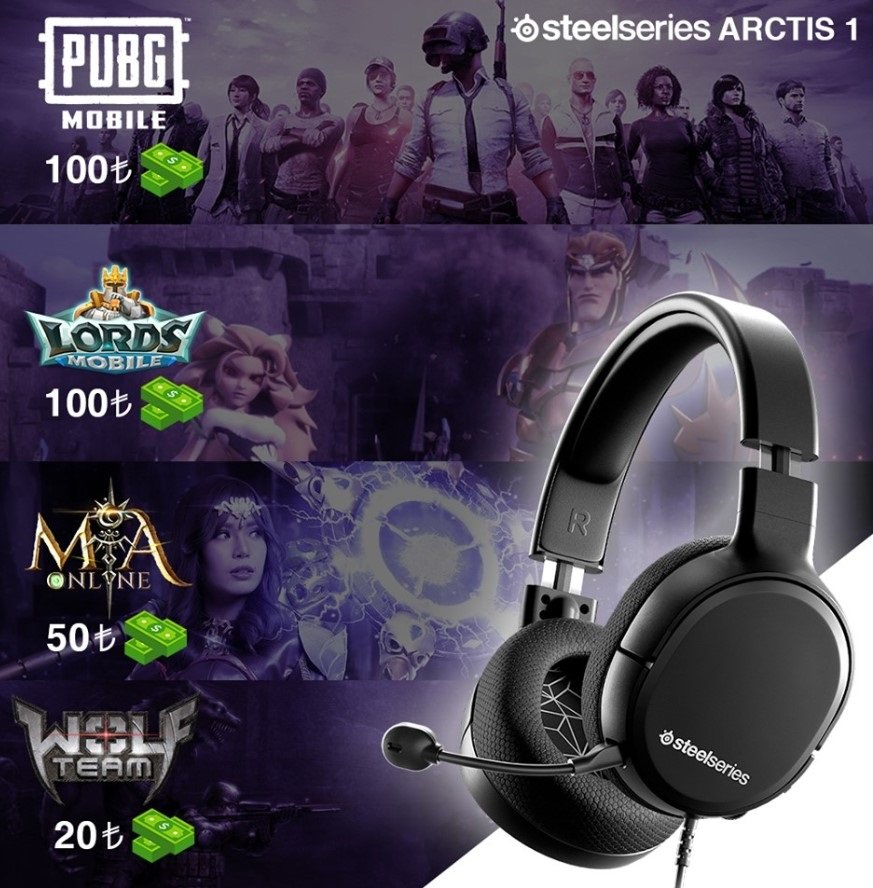 Arctis 1, a new member of the Arctis family, announced recently, made an ambitious entry into the gaming industry as a price-performance product. Designed with user habits in mind, the product awaits its owners at a very affordable price while maintaining SteelSeries's award-winning sound quality. A unique campaign for pre-orderers The Arctis 1 product, opened to pre-order via the Hepsiburada website, is the best in its performance class with a price of 418,99 TL. During the pre-order period, Gaming in TURKEY | MENA | EU and Steelseries have prepared a very special campaign Game Package!
STEELSERIES ARCTIS 1
Steelseries offers pre-orderers an in-game reward worth 270 TL from various games. As Gaming in TURKEY | MENA | EU Gaming and Esports Agency, we brought our partners together; PUBG Mobile (100 TL), Lords Mobile (100 TL), MIA Online (50 TL), and Wolfteam (20 TL). Don't be late to win these limited in-game rewards! Do not miss the pre-order period on Hepsiburada's website and benefit from this campaign! To buy immediately; LINK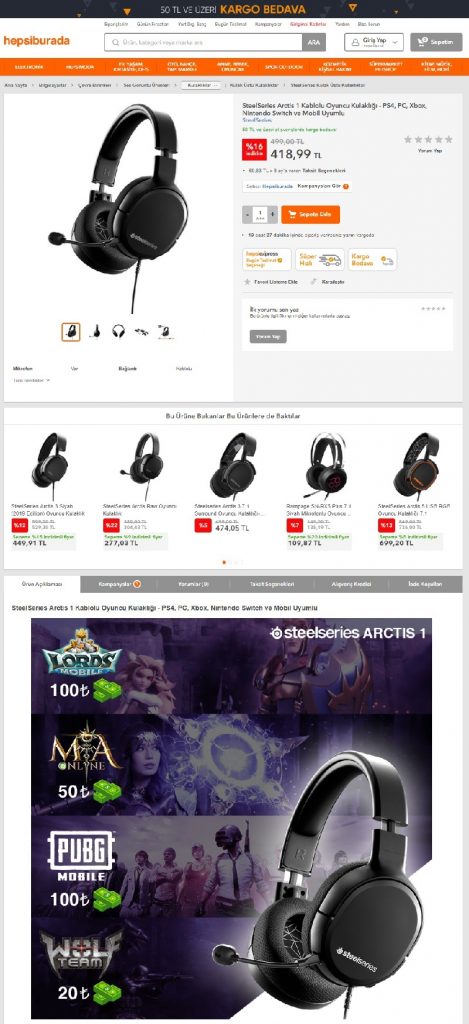 The best option for players at an affordable price. As one of the world's best manufacturers of player equipment, SteelSeries maintains sound performance with Arctis 1, while offering an affordable player headset for gamers. Compatible with all mobile devices with PC, PS4, Xbox One, and Nintendo Switch, the Arctis 1 is also lightweight and comfortable. In addition to being a removable microphone and simple structure, it becomes a headset that can be used by people outside as well as being a player headset.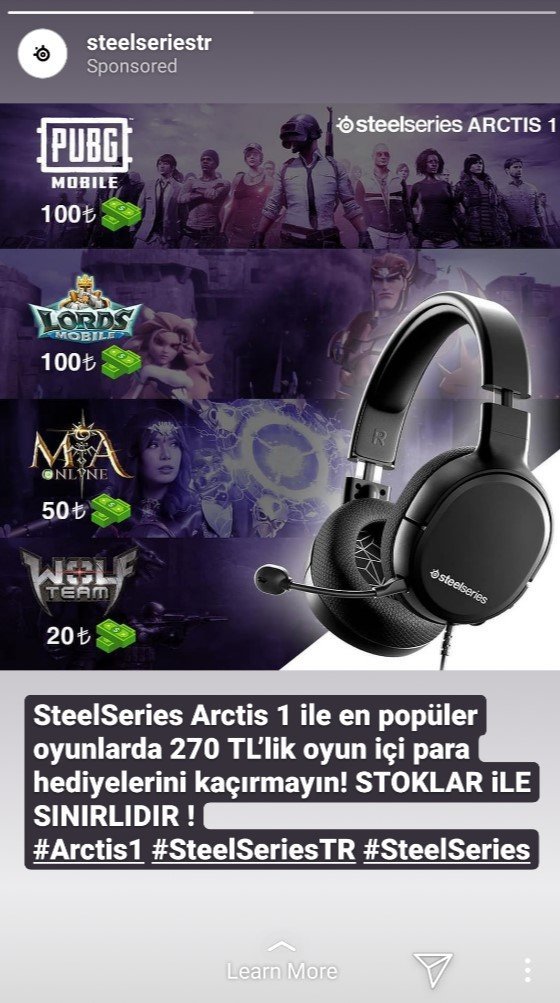 About SteelSeries
SteelSeries is the fastest growing leading PC gaming brand in the US in the field of gaming peripherals focused on quality, innovation, and functionality. Founded in 2001, SteelSeries is growing day by day with market innovations and technologies while supporting the best, long-term, and challenging spirit for gamers' gaming experience. SteelSeries is one of the leading supporters of competitive gaming tournaments and esports, linking players and strengthening the sense of unity and purpose. SteelSeries professional and gaming team is involved in the design and production of each accessory.
For more information about SteelSeries products and esports partnerships, visit http://steelseries.com. Keep an eye on the official SteelSeries Facebook and Twitter pages for improvements, innovations, and news.