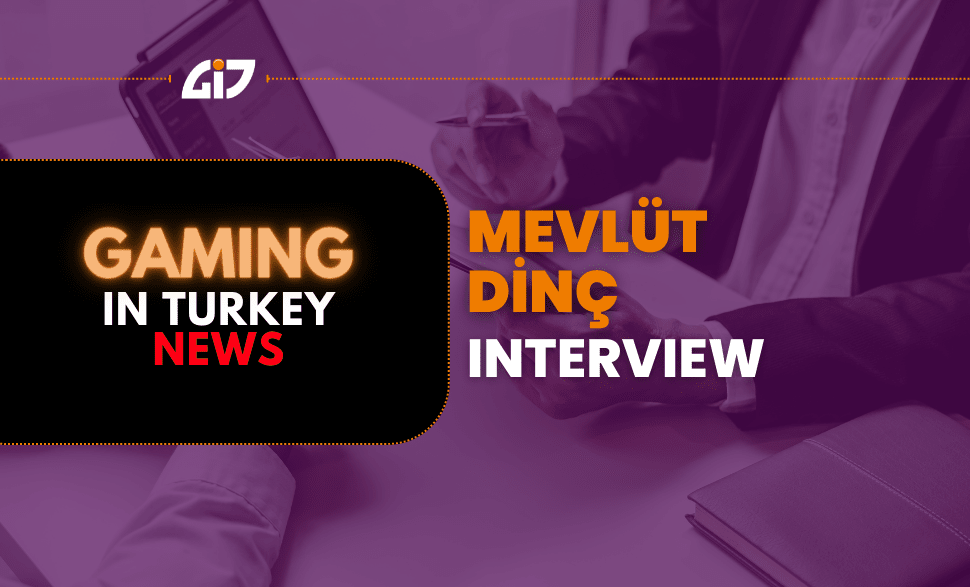 Super Samurai – First Samurai – MEVLÜT DİNÇ
We are happy to announce and share such great news for us. Super Samurai. We sure, you ask yourself, what is this Super Samurai? Let's turn back to the beginning of the story and share an interview with you between our founder Mr. Ozan Aydemir and Mevlüt Dinç
SUPER SAMURAI
Why did you need to write such an article in Purple Pan?
Ozan Aydemir: Obviously from my point of view I have received both nostalgic and happier news that I would like to announce from all of our brands, not just from our gaming agency channel in Turkey. When I finished the university in 2000 years ago, I was a very strict gamer like today. Games such as Last Ninja 2, Hammerfist, and First Samurai have always been the touchstone for my game adventure from Commodore 64 to Amiga, Amiga to PCs and consoles. I was very surprised when a Turk came out against me at the time when I was searching for the name behind these games, but at the same time I was very happy; Mevlüt Dinç.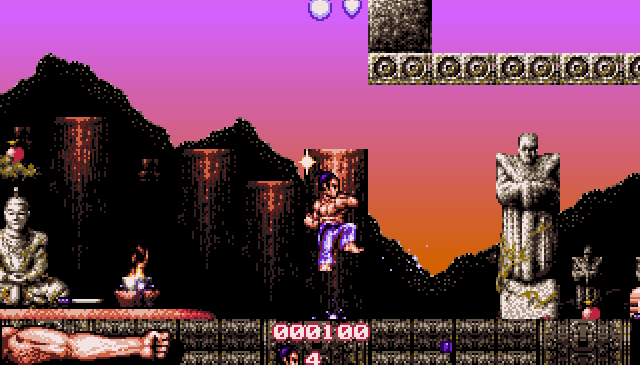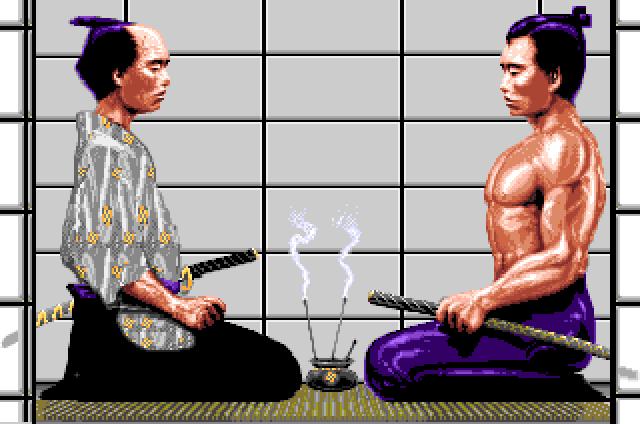 Since the year 2000, are you following Mevlüt Dinç?
Ozan Aydemir: I can say every moment. I even admit that the greatest courage to step into the gaming sector is the power I have received from the Mevlüt. (I always say "Mevlüt Abi" brother to me) When I heard he returned to Turkey in 2000, I immediately gave a rather desperate mail to myself. I have stepped into the advertising sector, but what do I have to do to get involved in the gaming industry? When I did not think the answer would come, I received a sincere and directional answer that was both very happy and an important step in my self-direction. I kept the mail to Mevlüt 's brother for many years to look at the game sector with hope and chased the right moment.
Let's ask Mr. Mevlüt here then. Do you remember that mail?
Mevlüt Dinç: (laughs) Now I have to give this a real answer or is it the answer everyone wants to hear emotionally? I go out of the way of reality as usual. There were so many e-mails that it was not possible for me to remember. But believe me, almost everybody tried to direct the young people at the moment by giving sincere answers.
Can you talk about yourself a bit for young gamers and gaming business professionals?
Mevlüt Dinç: Of course; But where do I start and how I can make it right let me think. It's easy to say, after 33 years in the gaming industry, I've always been involved in the world gaming industry from the very beginning. I found myself in England, not even finishing the university the way that it was completely destiny, there is not a single word in English. I started to work as a cable worker in a factory in 1980, and I got my first computer ZX Spectrum in 1983, after not being able to insist on the excessive insistence of Vino Dos Santos, one of my colleagues. When I was a person who had no interest in computer games or games, I learned to code in 2 years to play in my own machine language. In 1985 I left the factory and started my professional game career. After selling my first game to British Telecom, I made a name shortly and then helped to sign great games in succession. In summary: Enduro Racer (Amstrad), Last Ninja 2 (Spectrum and Amstrad), Hammerfist, Time Machine, First Samurai, and Street Racer. As Ozan said, by the end of the year 2000, I left the UK at the top of my career and decided to return to Turkey. My only goal is to start a professional gaming industry in Turkey and support its growth. You already know the work I have done in tough conditions in Turkey. I sold Sobee to Türk Telekom in 2009, but I continued to direct the company for 4 years. I am excited to come back to England again in May 2016 and set up a new studio and returned back to creating games again! My company in London has partnered with Pixel Age Studios and Raff Cecco. Raff was a legendary programmer and I worked with him in my "First Samurai" game, my friend who worked with me in my previous company in the UK.
So let's go back to the beginning of our interview.
Ozan Aydemir: Yes, let's make it clear 🙂 I was so happy with the news that I got last week that my first action was to call Mr. Mevlüt a.k.a Mevlü Abi. Years later, I decided to congratulate Mevlüt Abi on his new decision and to show how excited I am.
What is this decision?
Ozan Aydemir: SUPER SAMURAI! Years ago, I played with pleasure and started for the new version of First Samurai, one of the epoch-making games of his era. I read all the details from the project page on Kickstarter to the point. Actually, the details are not with me Mr. Mevlüt is much more excited about his game, and let he talks with his words.
Mevlüt Dinç: After I left Telekom in 2013, I went to a rest mode that I really deserved. But it did not last long and I wanted to do important things again in Turkey, but when I did not go as I wanted, I was a bit hesitant and I wanted to go back to London and try my old days again. I was planning to play Street Racer and First Samurai games again. I went back to London and after 15 years I started communicating with my old friends again. They were all very happy, I was so glad to see that I was so loved and counted and more important that I was not forgotten. I have been invited to a lot of retro events, and I have started to work here again as if I had never left. Raff said, "I am here without thinking for a second, as I want to meet Cecco and make First Samurai the game!" And that's how we started the hike three months ago and we put our Super Samurai project on Kickstarter to create some funds on November 5th.
We should take over the interview after this conversation because Ozan Aydemir and Mevlüt Dinç took a 1-to-1 talk and forgot us. We would like to share with you all the information about Super Samurai, which is the reconstructed version of First Samurai. Any support for the Kickstarter project from Turkey will make an incredible contribution to the revitalization of such a beautiful project. Purple Pan, Gaming in TURKEY | MENA | EU, and T.I.P Effect family, we will always be proud of providing support for such a beautiful name to the gaming industry.
SUPER SAMURAI

Released in 1991, First Samurai on the Commodore Amiga is one of the most fondly remembered games of the time.


Voted 'Game of the Year in 1991 (Indin Awards), it appeared on numerous gaming magazine covers while earning brilliant reviews.

It featured innovative and unique gameplay, combining beat-em-up action with exploration and RPG elements across huge worlds.

Technically and visually groundbreaking, the audio also pushed boundaries with an amazing title tune and unique and humorous sound effects like the famous 'Hallelujah Chorus' when chests were opened and epic orchestral stabs when enemies were destroyed.

The game was produced by the same legendary team behind the Last Ninja series, headed by Mev Dinc, coded and co-designed by Raff Cecco.

First Samurai helped turn the Amiga into one of the most popular gaming machines of the time. The superb Commodore 64 version is also regarded as one of the top-ten C64 games ever!
Press Reviews From Past
"Destined to become one of the all-time great C64 games."
Commodore Format – 1992 (96%)
"From the moment First Samurai explodes onto your Amiga you know that you're in for something very special. It's seemingly impossible to find fault with what is quite obviously an outstanding programming achievement."
Amiga Action – Jan 1992 (94%)
"Yahoo! A brilliant game that doesn't rely on big names or arcade licensing to make it stand out. First Samurai starts off great and just gets better and better. Possibly the best game on the Amiga this year and definitely the best of its kind. Cor, yummee!"
C&VG – Dec 1991 (92%)

Super Samurai is a complete 3D remake of the classic First Samurai. We will 'power up' the original's fast-paced action, fiendish levels, and magical surprises that made it a big hit 25 years ago!
We are cutting our words now and we are inviting you to the Kickstarter page of the Super Samurai. From here you can look at all the other details and support this amazing project to make it alive. Gaming in TURKEY | MENA | EU team and Ozan Aydemir thank Mevlüt Dinç for this nice and pleasant conversation. And we believe that when this project is finished as intended, it will be as bright as 25 years ago.