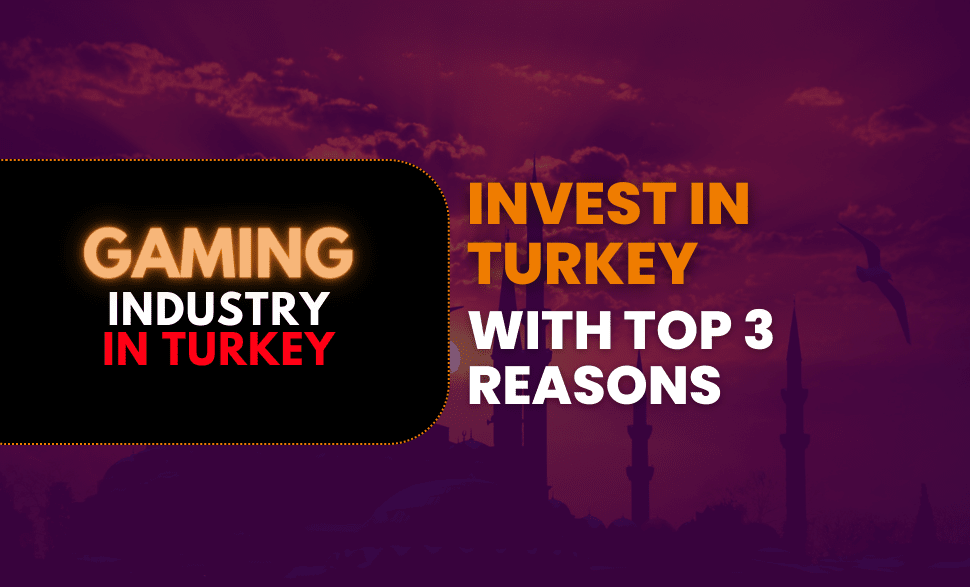 Invest In Turkey With Top 3 Reasons
Invest in Turkey; In this chapter, we will try to figure out 3 reasons to invest in Turkey. The Turkish gaming business has many opportunities but 3 of them are the most important. Let's check them and why they are important, explain them to you.
INVEST IN TURKEY
YOUNG POPULATION
In our blog articles, you can see this topic we mention before. In statistics, Europe's young population is in Turkey. Its % is 16,9 of the total population. What will this bring to you? Nearly half of Turkey's population is online, %46,8. When you think the number is 80 million, 35 million of them use the internet and 12 million of them are young which is between 15 – 19. They are playing games, PC games, mobile games, and consoles. According to Newzoo Global Games Market '16 Report, in near future, Smartphone games are an increasing trend against TV/Consoles. The PC market will protect its share. When you check statistics, you will see that smartphones spread to the young population more but in addition to this, if you are a PC gamer, you don't quit your desktop so often. So if you want to make a business with your product, you have to move to a country that has a young population high, Turkey will be a good choice for investment!
TURKEY IS ONE OF THE TOP 20 COUNTRIES BY GAME REVENUES – INVEST RETURN
When we check Newzoo's market report, we saw an important topic. %89.8 of total global game revenues generated by the top 20 countries in the world. And the 16th is Turkey, what a surprise! No, we don't think so. Because Turkish gamers are spending money on games, casual games, mobile games, and PC games. In old days, players tried to reach games from torrents or some other ways which are not legal. But nowadays, original games are cheaper than before and reachable. This is very important. Support systems are developed and with more internet usage, customer support care increased. In addition to PC games, mobile games are using microtransactions and with less money, you enjoy more than 1 month in a single game. When you take attention from your players, it's easy for them to spend money on you. With 755M dollar game revenue, Turkey is in 16th place in the global market which is protecting its place for nearly 5 consequent years.
HIGH INTERNET CAFE USAGE – REACHABILITY
We can say Turkey is an internet cafe country. Over 3.000 internet cafes all around Turkey are meeting with gamers. There are important epin companies which are using internet cafe channel to reach players and also Gaming in TURKEY | MENA | EU has a big range. On a regional base, internet cafe usage is high in Turkey and everyone used internet cafes to socialize and play with their friends. Every city in Turkey has more than 20 internet cafes on average and it's an important way to reach players. In this way, even if it's a mobile game, you can spread your product more hastily to your audience and see high user data.
Conclusion; We tried to describe the 3 most important reasons to invest in Turkey. Of course, there are more reasons but young population, spent money and reachability are coming forward agains others. If you want to make a business in Turkey, check Gaming in TURKEY | MENA | EU, we'll talk about your product and how to reach the target audience.
See you in the next chapter!