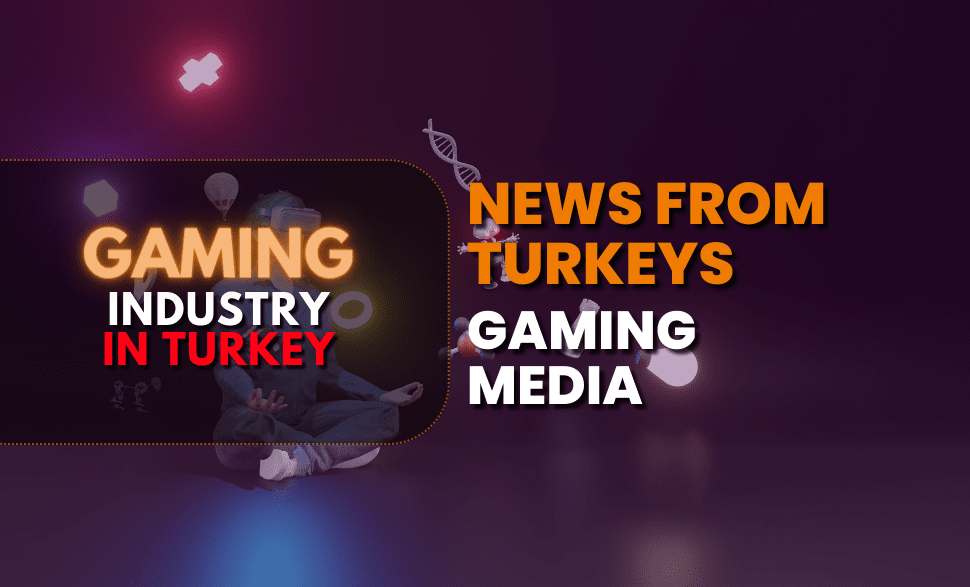 News from Turkeys Gaming Media – Oyunder Network Party
Turkeys Gaming Media! Hello, Gaming in TURKEY | MENA | EU followers! We are giving Turkey-oriented news on our blog pages many times. Now we will increase the rate of Turkish Gaming Industry news because we got so many emails about it. Our followers are curious about market companies, actions, and Turkeys Gaming Media. So we will increase Turkey's news rates and publish more news and data. Let's continue with a networking party "He is coming too!" which Oyunder (a nonprofit entity formed by video game developers, publishers, and academics) prepared at the end of last month in Istanbul. Some of the new games were introduced to the public and also the company executives and employees exchanged information with each other on a gaming night with full joy and fun.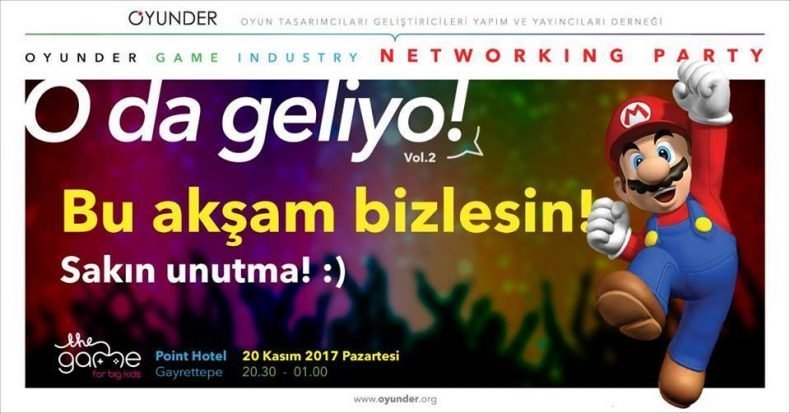 At the event, Sabri Ugan who is a famous match commentary in Turkey commentated on Fifa 18 matches live and Umutcan Tütüncü, who is known as World Champion in Just Dance, had fun moments with players on the stage. Also, Recontact 2: Eye's of the Sky was introduced to the gaming community which is the world's first cinematographic mobile game, written by a famous Turkish book writer Ahmet Ümit and played by cinema actor Fikret Kuşkan and developed by Eray Dinç.
Oyunder Network Party! Developed by Atom Games, an MMO-based strategy game where the tough journey from the prime minister to the sultanate was experienced was among the projects of interest at Son Kale. Cultic Games was on stage with Stygian, whose projects were interesting. OYUNDER Founder Tansu Kendirli stated that " we are proud of the successes of our members of the association. Being a sharer, being together, and staying like that makes us stronger. The Online Kafatopu game is a great example of this with its success in İzmir. A game of 30 people, supported by Real Madrid and Chelsea club, is presented to the world. Now, with the latter, they aim to reach 100-150 million users. Izmo Bilişim and Masomo Gaming Studio are great examples of this area proving that success is best assessed for local conditions. İbrahim Akman and his team are the places to be congratulated."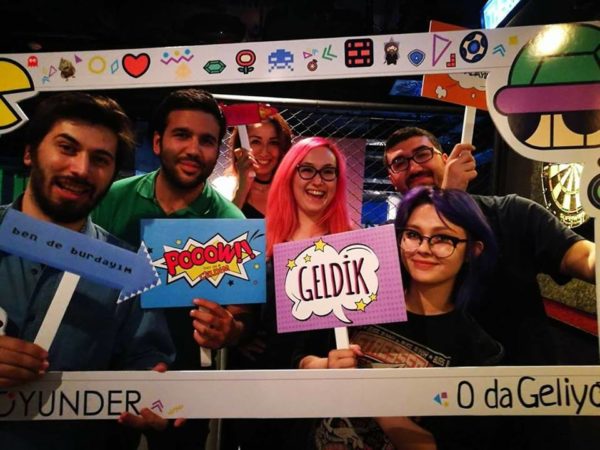 Turkeys Gaming Media! Oyunder Network Party! Tansu Kendirli stated "He is coming too!" is an event for 400 people. He also said that he believes that the number of participants will increase with every event and that the event will become a traditional event that not only brings the industry together but also allows the new players to recognize the gaming industry. Kendirli added that talking, meeting, and working together are the first keys to a better future in the Turkish gaming business together. Participants included Gaming in TURKEY | MENA | EU Game Agency Founder Ozan Aydemir, Renaissance Fairs, Publishing CEO İsmet Göksel, and managers from different game companies.