Turkish Game Market 2016 Report – Gaming In Turkey
Turkish Game Market 2016 Report; Turkey is a developing country with a youth population of 14.5 million people (above EU average) and 46.196.720 online users out of 80.032.059 individuals, making it potentially one of the most valuable gaming markets in the EMEA region. This can be seen by Gamescom 2016 choosing Turkey as a partner country and Steam using TRY as one of its operating currencies. Turkey is home to a multi-million-dollar piece of the world's digital game industry, which has steadily grown from the preserve of teenage bedrooms to become a powerful and profitable business sector, while domestic developers are working to maximize the country's potential in this ever-expanding and lucrative market.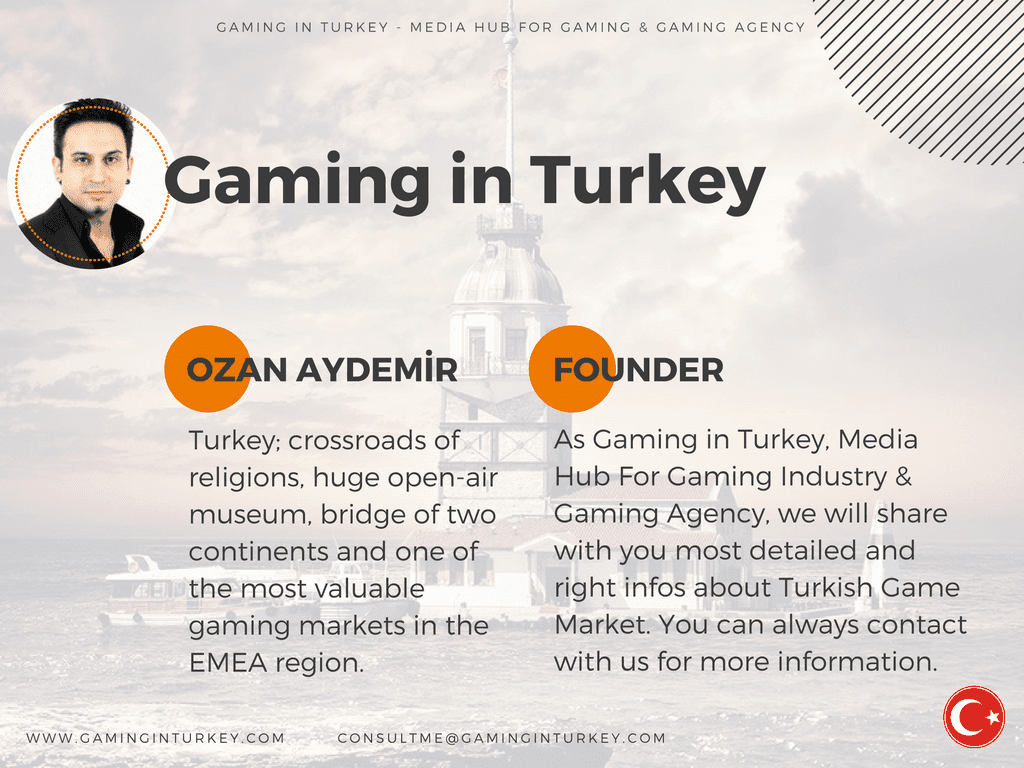 TURKISH GAME MARKET 2016 REPORT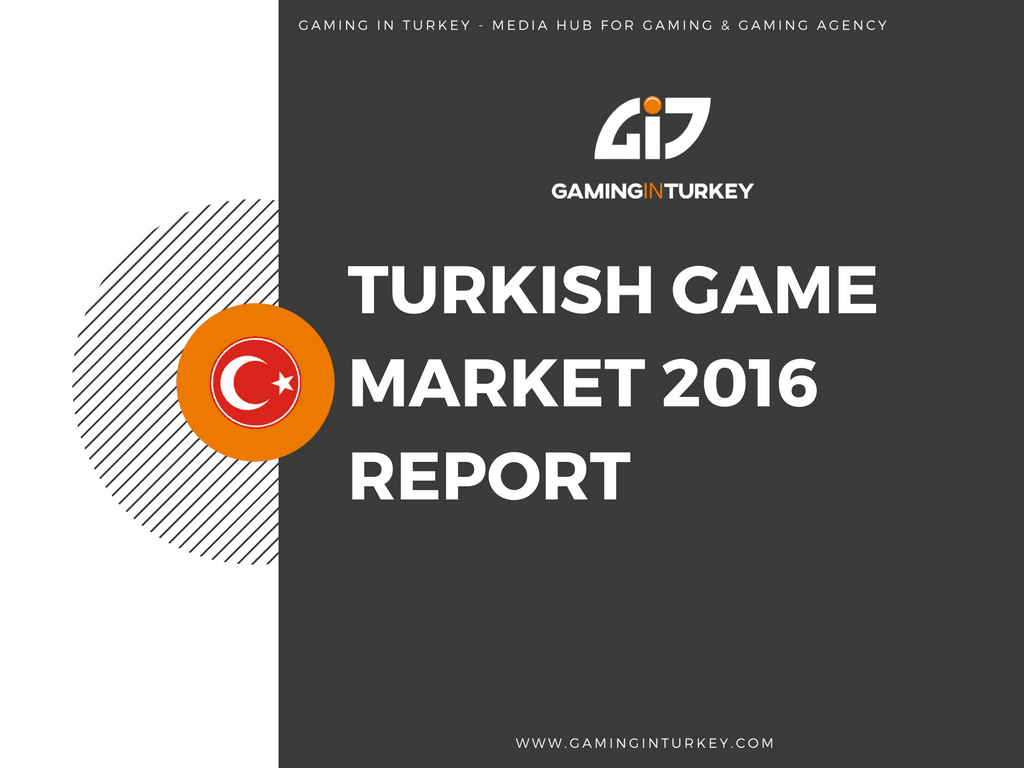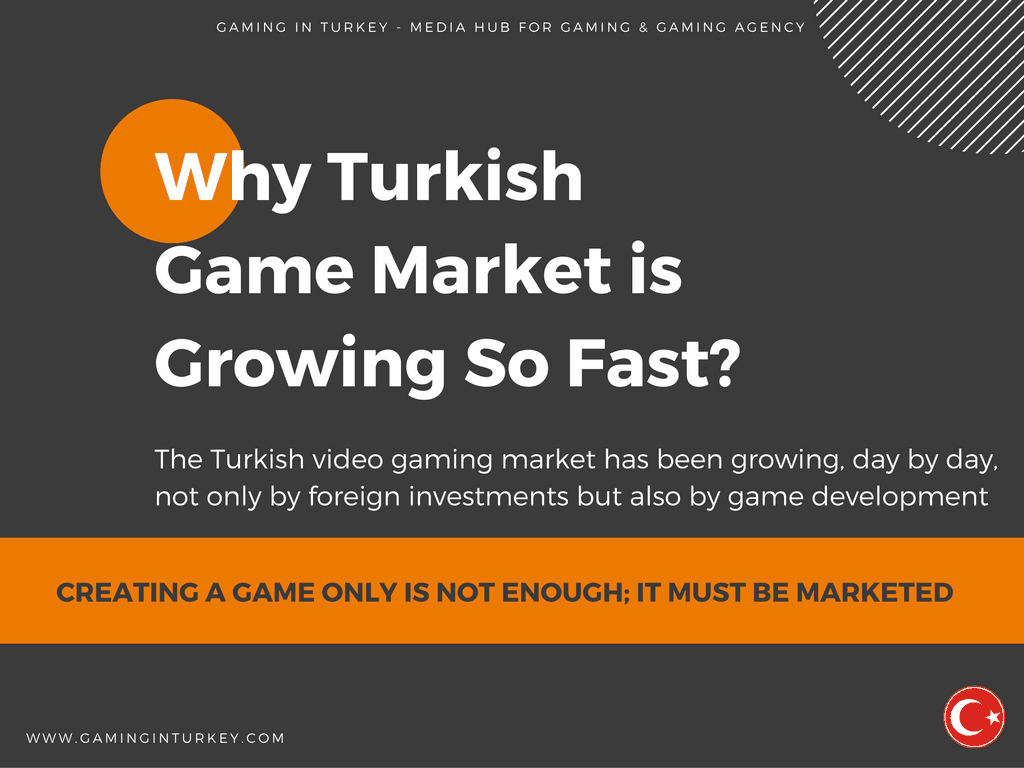 The Turkish video gaming market has been growing, day by day, not only by foreign investments but also by game development for mobile, PC, and consoles by Turkish developers, publishers, and gaming exhibitions. As an example, Istanbul is hosting two of the largest gaming exhibitions in the EMEA region; GameX and GIST (Gaming Istanbul). The expansion of Peak Games to the US and Gram Games to the UK (global-scale mobile services), and a record sale of 7 million copies of Mount and Blade medieval role-playing games from Tales World to 212 countries implies that Turkey has significant potential in terms of gaming, locally and globally, both for game development, marketing, and publishing.
Turkey has 29 million active gamers spending 70% of their gaming time (total game time spent) on PC.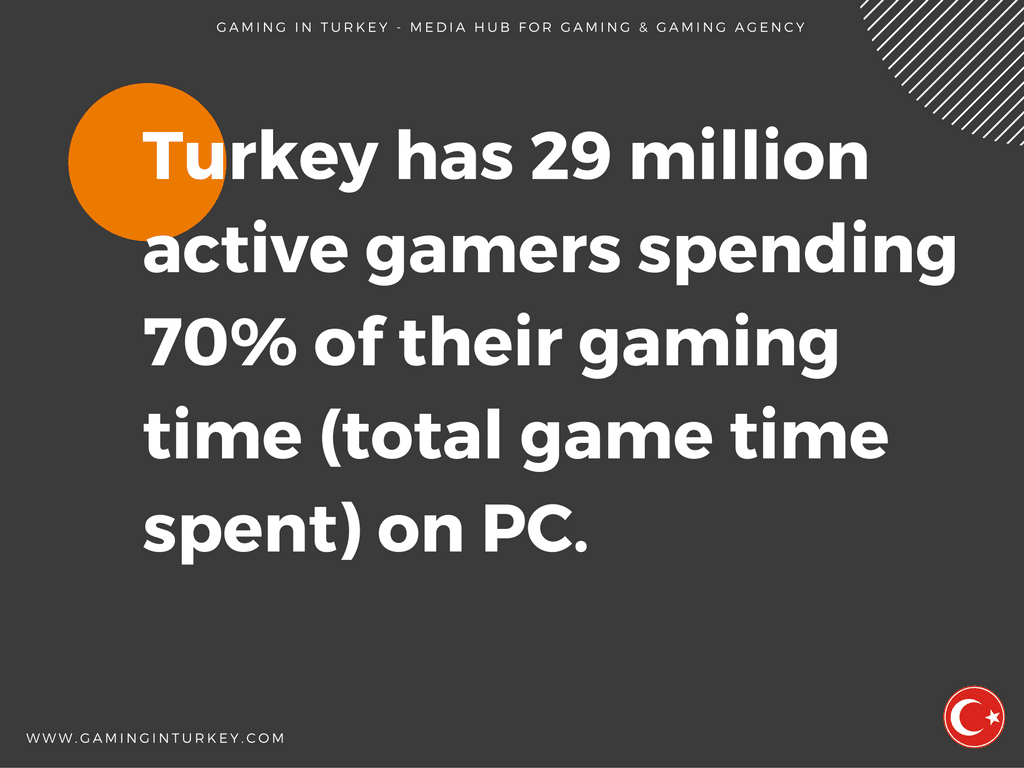 In terms of total game time spent, this is the 3rd highest ranking in the world following Poland and Russia. Though it should be mentioned that a higher percentage of Turkish gamers use their time on free-to-play games rather than pay-to-play games when compared with the Western gaming market, placing Turkey at 17th place in terms of global revenue rankings.
Let's check all the numbers for Turkish Game Market 2016 and compare them with the Turkish Game Market 2015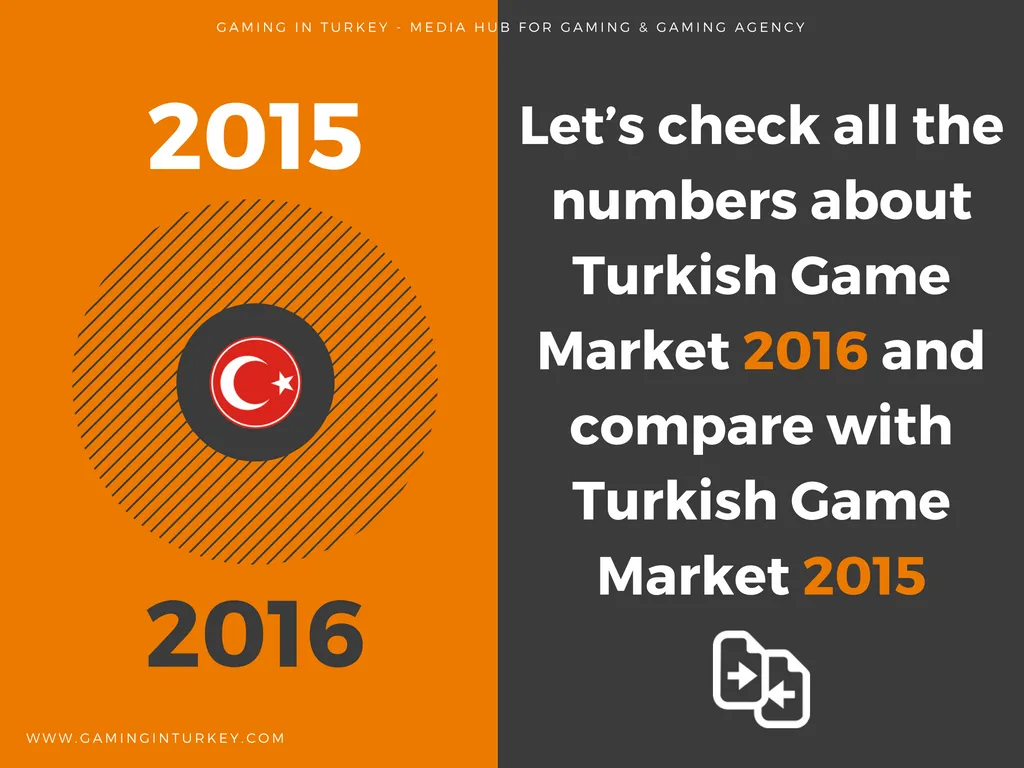 2015 Turkish Video Game Market Report
Turkey Population: 78.741.053
Young Population: 13.228.496

%16,8 of the population is young. It's above the European average

Internet Users: 43.953.971

%58 of the population connected to the Internet

Active social media user: 32.000.000
Mobile Users: 70.866.947

%90 of the population has a mobile connection (%56 of them have a smartphone)

Smartphone Users: 39.685.490
Gamers: 22.400.000
Total Generated Game Revenue: 464.000.000 USD

Mobile Revenues: 204.160.000 USD
PC/Console: 259.840.000 USD

World Rank Revenue: 17th
World Rank Mobile Revenue: 17th
Biggest Game Companies in Turkey: Riot Games, Netmarble, Peak Games, Gram Games, Mynet, Rovio, Stardoll, Gameforge, EA Sports, Travian, King, Zynga, Supercell, Sanalika, Nfinity Games, Lokum Games, Bigpoint, Oasis Games, TaleWorlds, Blizzard, K2 Network
Biggest Payment Companies in Turkey: İninal, İyzi.co, BKM Express, ipara, Mikro Ödeme, 3pay, paybyme, PayU, Paypal, Perdigital, Gamesultan, Gpay, PayGuru
Online Resellers: Playstore, Voidu, Kinguin, G2A, Steam, Aral Game, Perdigital, Gamesultan
Associations: TOGED (Game Developers Association of Turkey), OYUNDER (Game Designers, Developers Producers & Publishers Association)
Game Exhibitions: GameX, GIST (Gaming Istanbul)
Academic Programs: Bahçeşehir Üniversitesi, Bahçeşehir, Üniversitesi  BUG Game Lab., Istanbul Bilgi Univercity, ODTÜ Gate,
Internet (Cyber) Cafes: 20.000+ internet cafes all around Turkey
Internet Cafe Visitors: 7,5 Million gamers are visiting Cyber Cafes / Month
ESport Media In Turkey: Dijitalsporlar.com, BO3.co
Biggest E-Sport Teams: Dark Passage, HWA, Supermassive, Spacesoldiers, ANT Espor, Team Turqality, Zone Esports, Crew
2016 Turkish Video Game Market Report
Turkey Population: 80.032.059
Young Population: 14.519.502
Internet Users: 46.196.720

%59 of the population connected to the Internet

Active social media user: 34.000.000
Mobile Users: 72.028.853

%90 of the population has a mobile connection (%60 of them have a smartphone)

Smartphone Users: 40.336.157
Gamers: 29.300.000
Total Generated Game Revenue: 755.000.000 USD

Mobile Revenues: 322.500.000 USD
PC/Console: 432.500.000 USD

World Rank Revenue: 16th
World Rank Mobile Revenue: 16th
Biggest Game Companies in Turkey: Riot Games, Netmarble, Peak Games, Gram Games, Mynet, Rovio, Stardoll, Gameforge, EA Sports, Travian, King, Zynga, Supercell, Sanalika, Nfinity Games, Lokum Games, Bigpoint, Oasis Games, TaleWorlds, Blizzard, K2 Network, Steam, ESL Türkiye
Biggest Payment Companies in Turkey: İninal, İyzi.co, BKM Express, ipara, Mikro Ödeme, 3pay, paybyme, PayU, Perdigital, Gamesultan, Gpay, PayGuru
Online Resellers: Playstore, Voidu, Kinguin, G2A, Steam, Gamecell, Aral Game, Perdigital, Gamesultan
Associations: TOGED (Game Developers Association of Turkey), OYUNDER (Game Designers, Developers Producers & Publishers Association)
Game Exhibitions: GameX, GIST (Gaming Istanbul)
Academic Programs: Bahçeşehir Üniversitesi, Bahçeşehir Üniversitesi BUG Game Lab., Istanbul Bilgi Univercity, ODTÜ Gate,
Internet (Cyber) Cafes: 20.000+ internet cafes all around Turkey
Internet Cafe Visitors: 7,5 Million gamers are visiting Cyber Cafes / Month
ESport Media In Turkey: Dijitalsporlar.com, BO3.co
Biggest E-Sport Teams: Dark Passage, HWA, Supermassive, Spacesoldiers, Fenerbahçe, Galatasaray, Beşiktaş, ANT Espor, Team Turqality, Zone Esports, Crew