Turkish Gaming Industry Professionals Interviews – Impact34 – Bettina Kuperman
Turkish Gaming Industry Professionals Interviews! Hubogi's interviews continue for Turkish gaming businesses and Turkish companies. Hub of Game Industry – Hubogi made an interview with Bettina Kuperman who is the Founder of Impact34, BLAST Pro Series İstanbul organization of Turkey for this month. Let's have a look at BLAST Pro Series İstanbul & Bettina's story.
Hubogi: When you make the comparison with other countries, how do you see the status of e-sports in Turkey?
Bettina Kuperman: Turkey probably is the one country in the world with the biggest potential to become a world leader in esports. Turkey has the largest youth population in Europe with more than 13 million people between the ages of 15-24. Already now millions of young people are playing video games and following esports. If managed correctly, I have no doubt that Turkey will rise to the top of the esports world very fast.
Hubogi: What are the advantages and disadvantages of organizing such a major event?
Bettina Kuperman: The main advantage of major sports events is that they act as a driver and catalyst for development. If you look at the Olympics or the World Cup, for example, these events have transformed the host countries both in terms of infrastructure, sports performance, and branding. Major esports events are already competing with the Olympics in viewership. When BLAST Pro Series was organized in Copenhagen last year it had more viewers among the 15-24-year-olds than the Olympics, the X Games, and the Eurovision. This really shows the power of these international esports events. BLAST Pro Series Istanbul will no doubt be an incredible opportunity for Turkey to position itself as the rising star in esports. I think it will drive the development of the industry in a new exciting direction.
On the other hand, major sports events are known to be very expensive and if the event is not organized well, the whole world sees it. The major benefit of the BLAST Pro Series is that it is a financially responsible event for a city or country to host compared to traditional sports events. We are also confident that this will be an unforgettable event for both the teams and the spectators in Turkey and abroad.
Hubogi: Do you like to play video games? What kind of games do you play?
Bettina Kuperman: I'm not a big gamer. I played a bit with my cousin when I was young. We started playing on the Amiga and Commodore and went on to the Nintendo. Super Mario was my thing. I have spent most of my career working in the traditional sports industry but esports grabbed my attention. It is by far the most exciting new addition to the sports community that I have seen.
Hubogi: How will esports develop in the future? Can it take the place of main sports such as football, and basketball?
Bettina Kuperman:  Esports is already rivaling traditional sports such as Basketball and Football. The youth is turning to esports for entertainment and the traditional sports are all realizing that this is a trend that will not go away. So if you can't beat them – join them. The NBA and FIFA are already organizing major tournaments and promoting esports as a part of their product offers and the Olympics are most likely going to include esports tournaments in their program.
I think esports has a great potential to become a recognized sports discipline at the top, however, there is still a long way to go in terms of organizing the esports industry and creating a healthy eco system. The esports industry is already faced with the same problems that have threatened to destroy traditional sports such as match-fixing, doping, bad management, and abuse of rights. The esports world has to be ready to deal with these things to be able to keep its legitimacy and develop into a healthy sport and business. This requires strong cooperation between all stakeholders such as teams, players, event organizers, investors and government, the academic world, and the sports federations.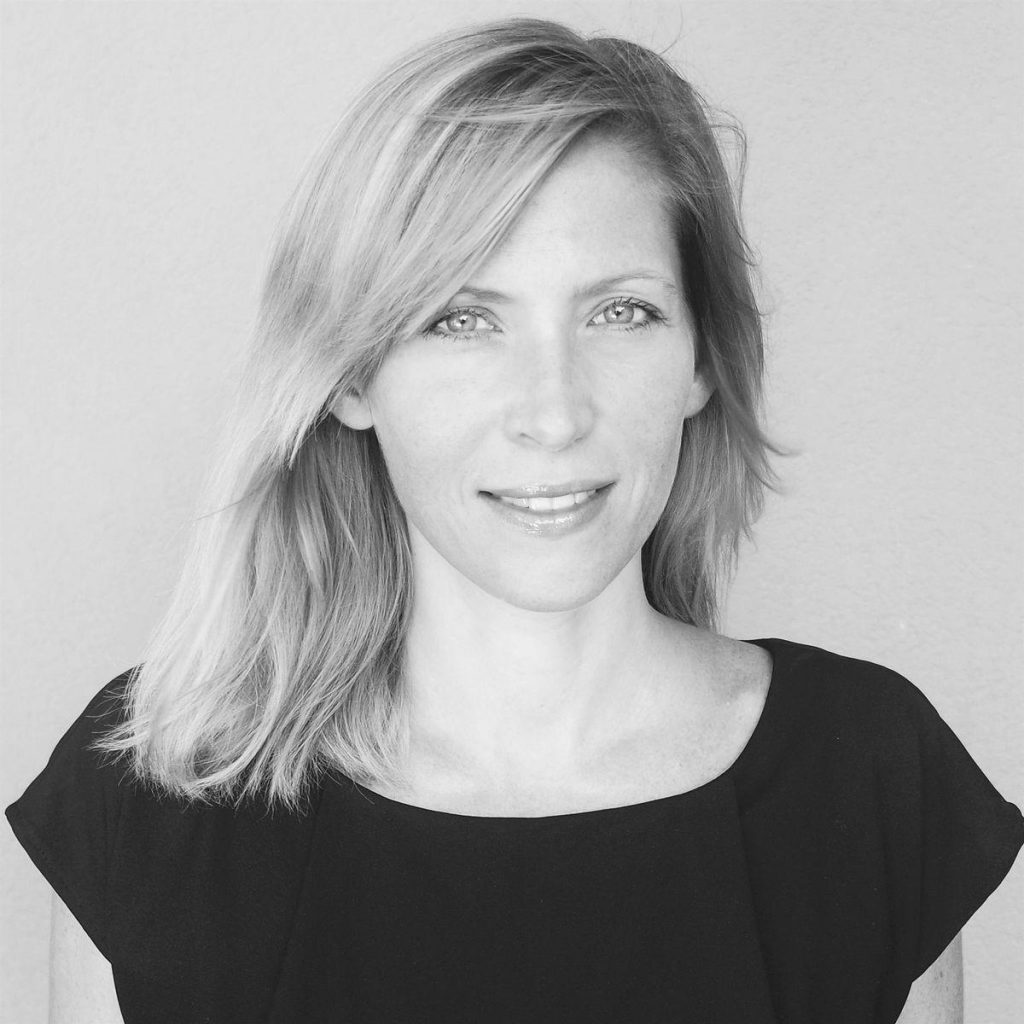 Hubogi: Will we be able to see E-sports in the Olympics in the near future? Should we? What game would it be if we could see it?
Bettina Kuperman: Well there is interest from the IOC and the Olympics hosts however before we include esports in the Olympics we should have a serious discussion about how esports should be organized and what rules it should follow, just as we have had for all the other Olympics sports. The Olympic sports are organized in a pyramid structure with international and national governing bodies that ensure that the sport is properly managed and money is being channeled down through the clubs to the grassroots. Can that model work for esports? Still many questions to ask and answer.
The other major issue is the rights to the games. Nobody owns football or basketball. There is no license fee to pay for organizing a football tournament. However, in esports, the games are owned by cooperations, and depending on the game they have different legal and financial requirements. This can create many legal and managerial complications.
Hubogi: Do you think that games are effective in the development of children?
Bettina Kuperman: I think they can be. It can be a very social and fun activity. I usually compare it to my generation's interrail trips. We met new friends and learned languages and cultures through our travels. Now young people form these friendships at a much younger age and the meeting point is a server. That alone is not a good development but combine this with education, traveling and activities and I think we will see a very connected and talented new generation with a much more global view than we have. However, like everything else parents, schools, and the government must ensure a safe environment for our children and guide them to approach gaming and esports in a healthy way.
Hubogi: Can esports events, which have millions of viewers on platforms such as Youtube and Twitch, become mainstream in the near future in our country as well?
Bettina Kuperman: This is happening as we speak. It is just a matter of time before we see esports covered in the regular news and shown on TV. After the BLAST Pro Series in Copenhagen and the international success of local teams such as Astralis, the Prime Minister even started following esports and tweeting about it. The son of the Danish Crown Prince was at the arena to watch the BLAST Pro Series. The core audience is the 15-24 years olds which is the most attractive segment for brands and governments, so I have no doubt that one year from now it will be a normal part of the sports and entertainment coverage.
Hubogi: How did you manage to get the BLAST Pro Series to Turkey?
Bettina Kuperman: BLAST Pro Series was created by RFRSH Entertainment, a Danish company. We got in touch because they were very interested in bringing the BLAST Pro Series to Istanbul. I have worked in the traditional sports industry for the past 15 years and worked on many major sports events. I started to follow the development of the esports industry and realized the enormous potential. I went to Copenhagen to attend the BLAST Pro Series and was immediately convinced. My team and I are very excited to bring the first major international esports tournament to Turkey. We have no doubt this will be a very important moment for the Turkish esports industry.
Hubogi: Was it predicted that the first event in Copenhagen could reach such massive masses?
Bettina Kuperman: Copenhagen was a worldwide success that proved to everyone that the BLAST Pro Series format really works. The competition is created in a way that makes it easy for everyone to understand. The event was exciting and full of great games and entertainment. It was great to see that all the planning and hard work paid off.
Hubogi: The next stop of the Blast Pro Series will be Istanbul, what was the most important factor in the election of Istanbul?
Bettina Kuperman: The BLAST Pro Series will take place in some of the world's most iconic cities around the world and Istanbul was very high on the list for the BLAST Pro Series owners. The young population and the massive interest in esports and gaming were also decisive factors.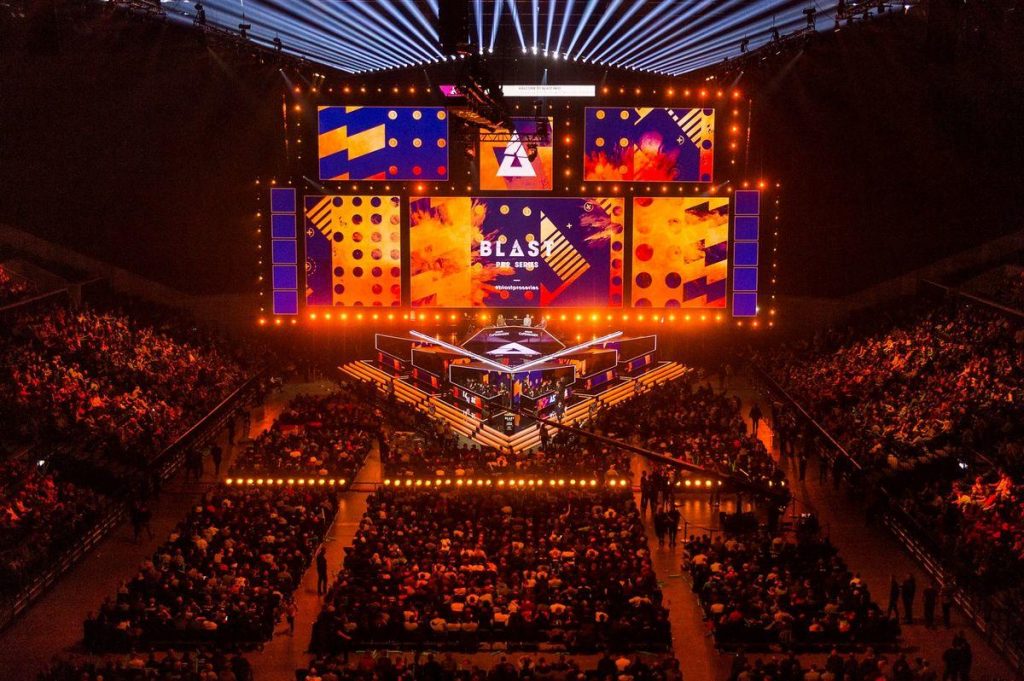 Hubogi: How did you start working with Gaming in TURKEY | MENA | EU Game Agency for the BLAST Pro Series Istanbul?
Bettina Kuperman: I have been following the work of Gaming in TURKEY | MENA | EU through their digital pages and was very impressed with the work. They have 15 years of experience in the gaming industry and have been a very important part of developing the industry in Turkey. And actually, I knew about the team at Gaming in TURKEY | MENA | EU as they had worked with my husband, Ferman Akgül, in the past. They were a part of creating the first Turkish video game featuring a rock band, Zombie Rock with maNga. We have a great partnership.
Hubogi: Will the Blast Pro Series continue to take place in Turkey or is it going to be a one-time event? Do you intend to organize other events?
Bettina Kuperman: This is just the beginning. We are planning to bring the BLAST Pro Series to Istanbul for at least 3 years and we are working on many exciting new projects.
Hubogi: Would you like your child to be a professional Esports player in the future?
Bettina Kuperman: I have two small boys and if they have the talent and decide to become professional esports athletes, I will of course support it and guide them in the right direction and ensure that they have a healthy approach to their sport and education.
About Bettina Kuperman;
Bettina Kuperman, CEO Impact34
Bettina Kuperman is Danish. She holds a Master in Laws from Copenhagen University, focused on sports law and economics, and is a certified management consultant from the Institute of Business Consulting in London. She is the Founder and CEO of Impact34 and co-founder of 06 Records.
Bettina specializes in strategic planning, communication, and brand development in the sports and entertainment industries. She has previously co-written two published books on sports management.
Bettina started her career working in the Olympic Capitol, Lausanne, Switzerland. She has worked for numerous international sports federations, including UEFA and FIBA. She has worked extensively on bidding for major sports events and has successfully worked with major cities around the world on bids for the Olympics, World Championship, and Continental Championship.
After moving to Turkey in 2009 she opened Impact34 and earned the position of lead consultant for the Turkish Basketball Federation. She has also worked for the Turkish Football Federation, the Turkish Olympic Committee, and the Turkish Ministry of Youth and Sports among others. Impact34 has worked extensively in the region managing sports and entertainment projects in Turkey, Poland, Ukraine, Azerbaijan, and Dubai.
In 2016 she opened a record label with her husband, musician Ferman Akgül. 06 Records specializes in talent development, strategic brand building for artists and commercial brands, and conceptual music events. 06 Records has recently launched Turkey's first acoustic music festival – the "Unplugged Music Festival".
In 2017 Impact34 got the rights to organize the first major international esports tournament in Turkey. The BLAST Pro Series is a global CS: GO tournament featuring the best teams in the world, with an audience reach of more than 300 million people worldwide.
Contact: