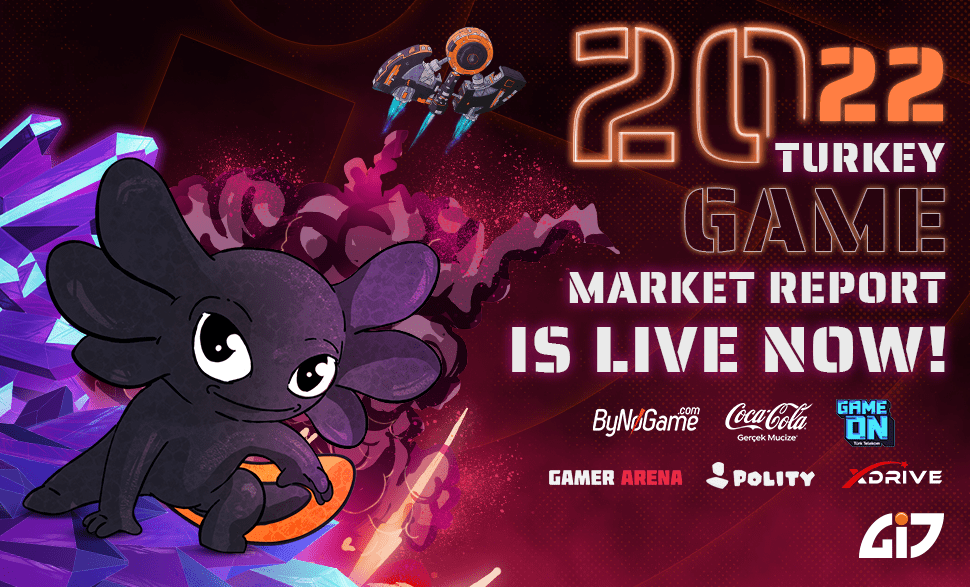 Türkiye Game Market Report 2022
Türkiye Game Market Report 2022 is live. The 2022 version of our game market report which we have been preparing regularly for the last 6 years as Gaming In Turkey | MENA | EU is finally live. Actually, we were going to share it with you before, but as we all know, we have devoted ourselves to helping earthquake regions as much as we can for the last 1 month after the earthquake disaster in our country.
Let's look at the headlines of our report together;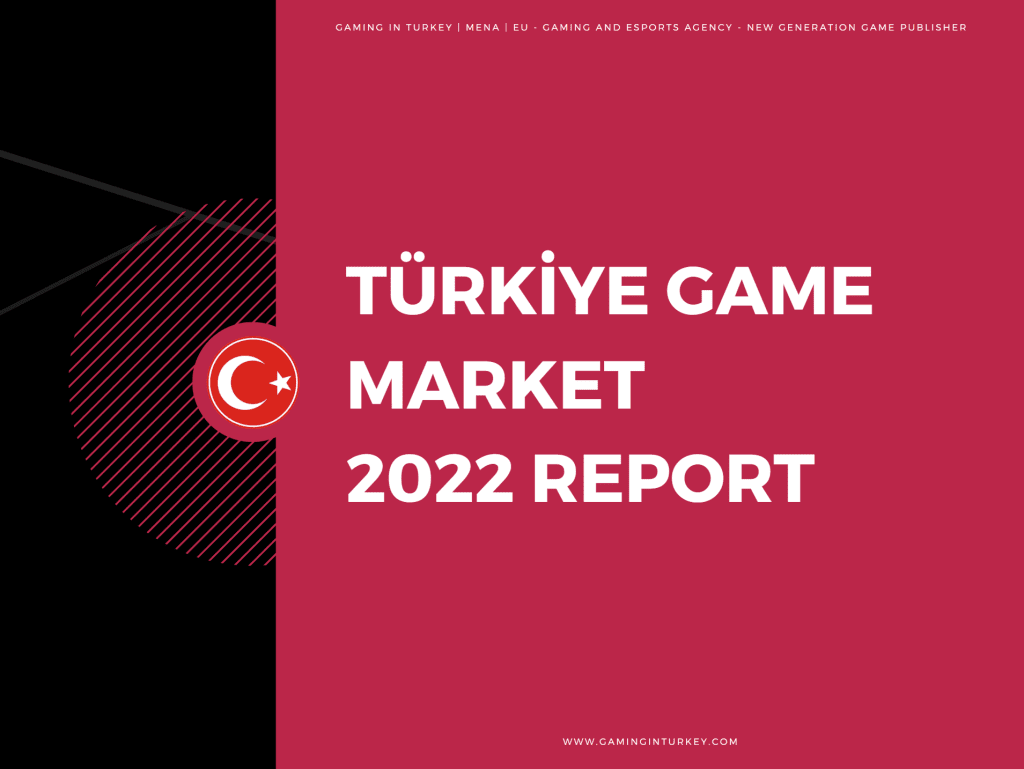 Türkiye Game Market Report 2022 Link
What Headlines Are in the Turkish Gaming Industry Report 2022 with its outlines?
Türkiye Game Market Report 2022
Sponsors
Partners
Prologue
2022 Türkiye Overview
Estimated 2022 Media and Advertising Investments in Türkiye
The Most Used Social Media Platforms in Turkey
Important Considerations About the Internet Use in Türkiye
Preferred Brands in Türkiye
Turkish Mobile Player Habits
World of Android Games and Applications in Türkiye
Why is Localization Essential for Turkish Players?
Music is an Indispensable Part of Gaming
Characteristics of Turkish Players
Beverages Consumed by the Turkish Players During Game
Eating Habits of the Turkish Players
What's the Status of Turkish Gaming Market?
The Most Remarkable Developments in 2022
Investments in the Gaming Industry
Investments in the Gaming Industry – Boğaziçi Ventures
Turkish Esports Federation TESFED
Riot Games 2022 – 2023
Gamification in Türkiye – Ercan Altuğ Yılmaz
Current Status of the Gaming Media – Murat Oktay – Burak Akmenek
Serious Games in Türkiye – Afra Çalık
PC Games On Rise – Burak Akmenek
Turkey Game Market 2020 – 2021 Comparison
Popular Gaming Companies in Türkiye
Local Gaming Companies in Türkiye – Senem Aksakal Overview
Popular Twitch Streamers in Türkiye TOP 20
Popular Youtube Channels in Türkiye TOP 20
Popular Instagram Influencers in Türkiye TOP 20
Active Payment Institutions
Active Electronic Money Institutions
Associations
Game Exhibitions
GameX
GIST
Education in Türkiye – Güven Çatak Overview
Game Design Bachelor's and Master's Degree Programs in Türkiye
Gaming Entrepreneurship Centers in Türkiye
General Evaluation of Education in Türkiye – Senem Aksakal
Professions in the Gaming Industry
Internet Cafes and Details
Key Esports Teams in Türkiye
Number of Licensed Players and Teams
Esports Teams That Make Best Use of Social Media
On/Off Gaming and Esports Events Organized in Türkiye
Brands Investing in Esports and Gaming
Esports Games
Esports Media Channels
Top Gaming Sites
Top Online Sales Websites
Top Online Gaming Platforms
Gaming Magazines
Expert Opinions
Bynogame
Coca-Cola
GAMEON
Gamer Arena
Polity
xDrive
What About Middle East Game Market?
Source
Information Note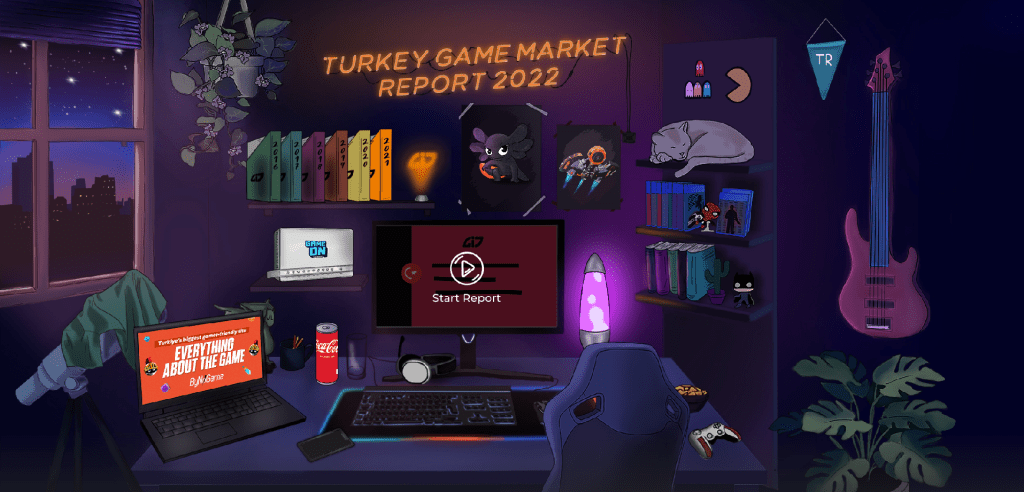 There are some names and organizations that we should especially thank in the Turkey Game Market Report 2022. Because this year they have been very helpful in developing the contents of our report. First of all, we would like to thank our team and especially Senem Aksakal. As you will see in the report, she contributed greatly to the creation of accurate information by working with us in many fields. We would like to express our thanks to; Gamfed Turkey Representative Ercan Altuğ Yılmaz, Afra Çalık, Kerem Yazıcı, our friends Merlinin Kazanı founder Murat Oktay and Fragtist founder Burak Akmenek, Riot Games team, our Tesfed and Federation President Alper Afşin Özdemir, Güven Çatak and the EMBED team. They made great contributions to our report in many areas.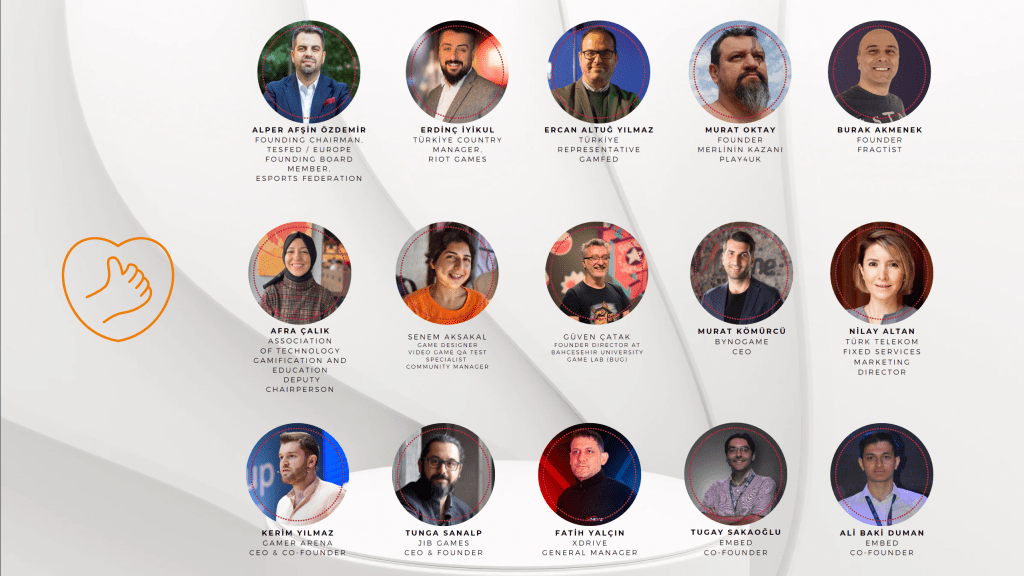 Of course, we also have to thank our sponsors here. Because without them, it is no longer easy to prepare such a detailed report and present it to you free of charge.
ByNoGame
Coca-Cola
GAMEON – Türk Telekom
Gamer Arena
Genshin Impact
Polity
x-Drive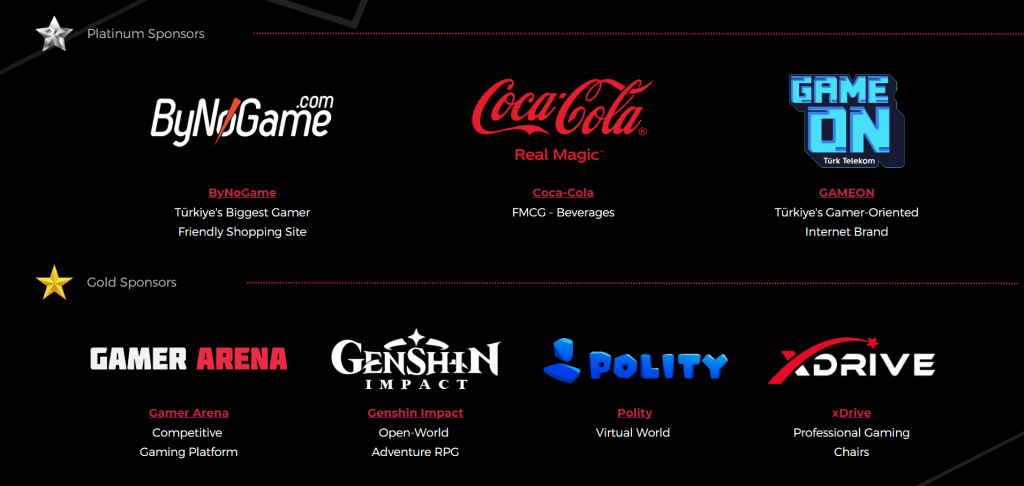 Happy reading to all. We hope, as always, that our report will be a good guide for everyone. As we always say, if there are sections that you think are missing information, you can contact us. After the necessary checks are made, our report will be updated throughout the year.
Ozan Aydemir
President – Gaming In Turkey | MENA | EU
Gaming Agency & Esports Agency
New Generation Game Publisher
Official Gaming and Esports Agency of Coca-Cola in 25 Countries
Official Gaming and Esports Agency of Türk Telekom