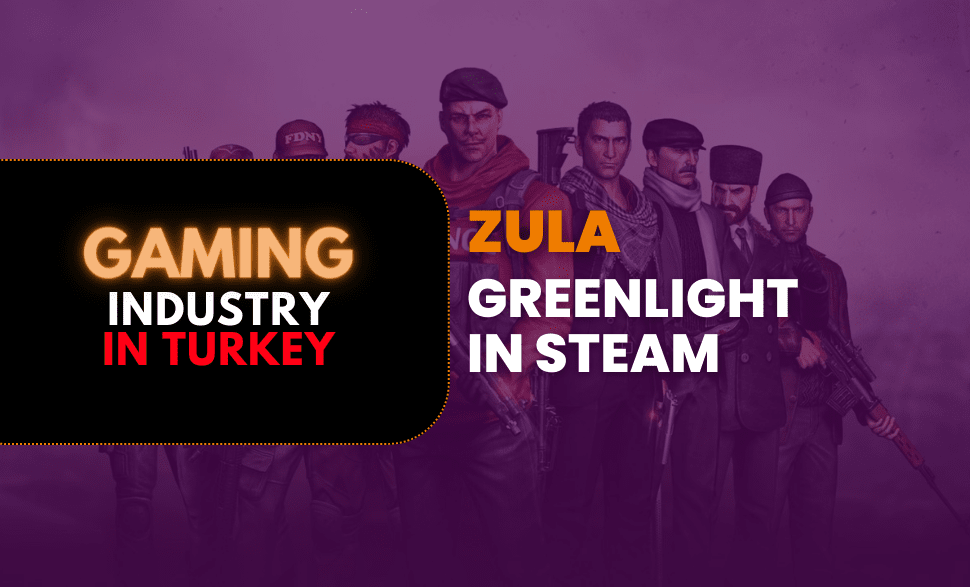 Zula Captured The Greenlight Flag In Steam
Turkey's first developed MMOFPS Zula captured the Greenlight Flag in Steam.
Zula started its journey in 2013 and was released in 2014 by Turkish developers from MadByte Games and published by Lokum Games. Its story is about patriots of Turkey against mercenaries from whole over the world. There are 16 characters in the game and 12 maps from Turkey. Also game includes a great number of ammunition including famous Turkish army weapons, Mehmetçik & Kırıkkale.
The game has 4 million registered users and sees more than 20.000 players game everyday. Different events and esports tournaments are presented to players periodically. Game developers decided to open the game on Steam at the beginning of February and started Greenlight progress. After announcing Greenlight application to players and Steam users, in 17 days, Zula captured the Greenlight Flag in Steam. This was a very fast and successful application from MadByte Games.
ZULA
We, as Gaming In Turkey, congratulate the whole Zula Team and its players and wish them good luck to their Steam journey. This kind of news is very important for the Turkish gaming industry, our developed games are in the global field and meeting with new players.
Zula is not the first case but could be one of the most successful. Here are some other Turkish games which captured the Greenlight Flag in Steam;
Monochroma from Nowhere Studios / Click for Steam link.
Hocus from Yunus Ayyıldız / Click for Steam link.
Labyrinth Simulator from Phoenix Game Studios/Click for Steam link.
Tower Of Tiestru from Warlock Arts/ Click for Steam link.
No: 70 from Old Moustache
The Crack from WetBass Studios
Bards Gold from Pixel Lantern / Click for Steam link.
As Gaming in TURKEY | MENA | EU "Gaming Consultation & Marketing Agency", we are always proud to announce such good news from our region, Turkey.