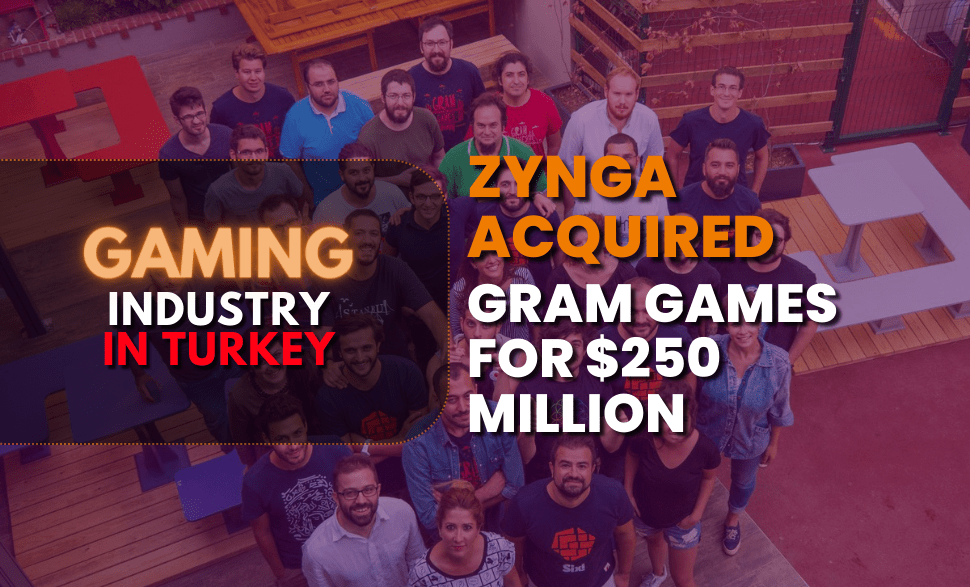 Zynga Acquired Mobile Game Developer Gram Games For $250 Million!
Hello from Gaming in TURKEY | MENA | EU. June started and we can say summer welcome. There are also some news from Turkey and some news from Gaming in TURKEY | MENA | EU but let's give some important news from Turkish Gaming Indıstry, we wanted to share with you;
At the end of May, there was acquisition news came from the Turkish Gaming Industry, which costs $250 million in cash. One of the well-known mobile companies Zynga bought Turkish Gram Games and it seems its largest acquisition of Zynga. Gram Games has 9 titles and 2 of them, 1010! and Merge Dragons! have been downloaded 170 million times. They started 5 6 years before in the mobile gaming industry with 5 people and now Gram employs  77 people.
Zynga Acquired Mobile Game Developer Gram Games! One of the interviewees, Chief Executive Officer of Zynga, Frank Gibeau said, "They're a really talented team and we think we can grow them,". So it seems Zynga was watching Gram Games progress. "We are proud to join Zynga and combine Gram Games' unique culture, talented team, and hit games with Zynga's world-class organization," said Mehmet Ecevit, Gram Games CEO, in a statement. CEOs are happy with this acquisition and they think they will create a good synergy to improve business.
Zynga continues to acquire Turkish companies. Last year, Peak Games casual game studio was also owned for $100 million dollars by Zynga. "This deal fits with Peak Games in a lot of ways, as both have talented teams with strong creativity and big opportunities, both globally and in emerging markets," Gibeau said. "Gram Games helped define the hyper-Casual genre with games like 1010 and Six, and we continued to grow our footprint with Merge Dragons," said Kaan Karamanci, co-founder of Gram Games, in a statement. "We look forward to marrying our unique approach to game making with Zynga's live services expertise to grow our games and continue to delight millions of players around the world."
Let's say well done Gram Games. With this acquisition, Gram will continue to its improvement and the Turkish Gaming Industry is growing day by day.