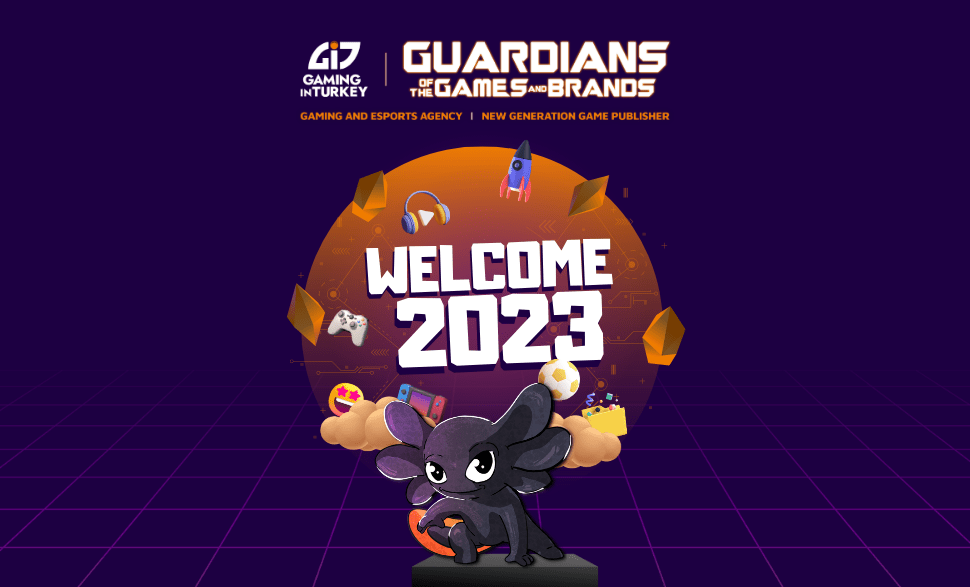 Gaming In Turkey | MENA | EU 2023
Gaming In Turkey | MENA | EU 2023! As we enter 2023, we wanted to give you a very short summary. We will explain at length, but a small introduction will not do any harm.
A HAPPY 2023 TO US ALL!
Dear friends, partners, and all the stakeholders in the market,
Finally, we've come to the end of another year. As we are leaving 2022 behind with its own ups and downs, we already started to wonder what 2023 will be like, what kind of acts will be taken in our market, how will this year be and whether could we be able to see each other more. Hope this thrilling feeling will continue positively in 2023 for all of us.
We hope 2023 would be the year that we talk and play games more, and also a year that all who are in the market can work more closely and be friendly.
We wish you a year full of health, peace, and success with fewer Game Overs and lots of Level Ups!
Gaming In Turkey | MENA | EU
SAME DNA! NEW THINGS!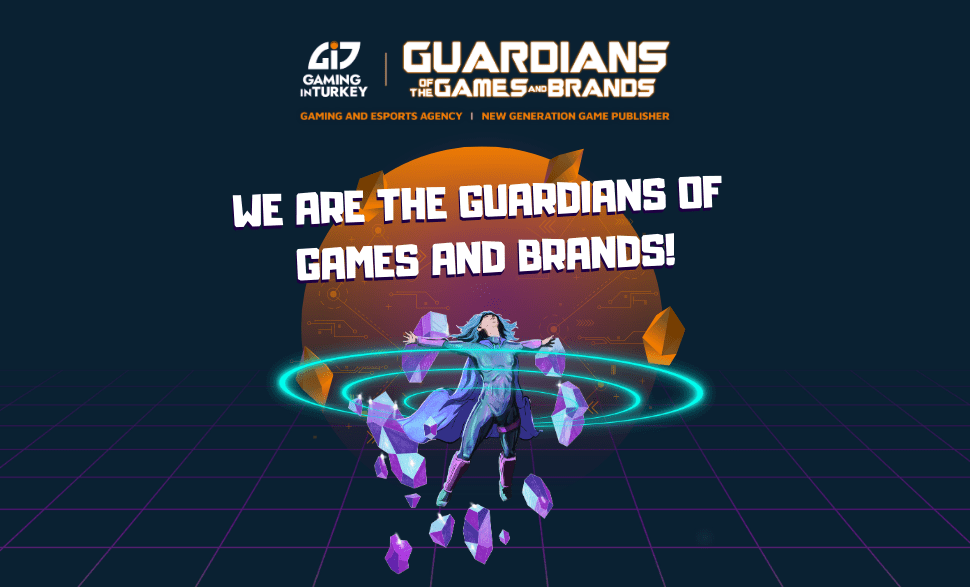 We are the Guardians of Games and Brands! With our new website, new identities, and growing team, in 2023 we are stepping into another field in which we are experts as a New Generation Game Publisher along with our Gaming Agency and Esports Agency identity.
Along with all innovations, breakthroughs, and partnerships to be announced, we will continue to provide agency services in Turkey, the Middle East, and Europe, and will step into game publishing by 2023 as Gaming In Turkey | MENA | EU.
You can reach our related article from this link whenever you wish.
GAME PUBLISHING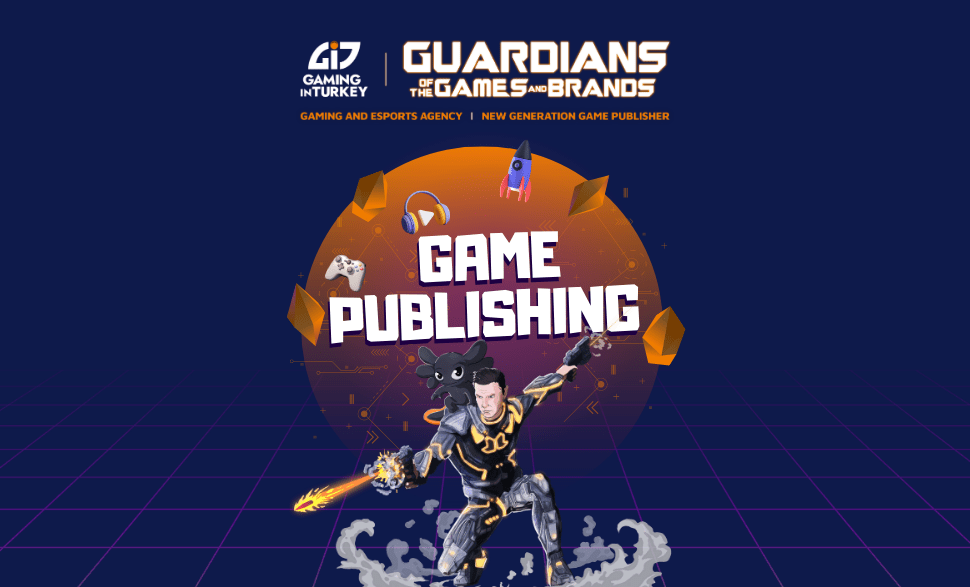 We worked greatly on this matter and prepared ourselves accordingly. For 2023 and beyond we are stepping into another area in which we are experts as a New Generation Game Publisher while keeping our Gaming and Esports Agency identity.
At this point, we are confident as a team and encouraging our new partners to reach us for 2023 and beyond. Let's publish your high-quality games together both in Turkey and the Middle East. With extraordinary Publishing models;
Details are here in this Link!
TURKEY GAMING MARKET 2022 REPORT IS ON THE WAY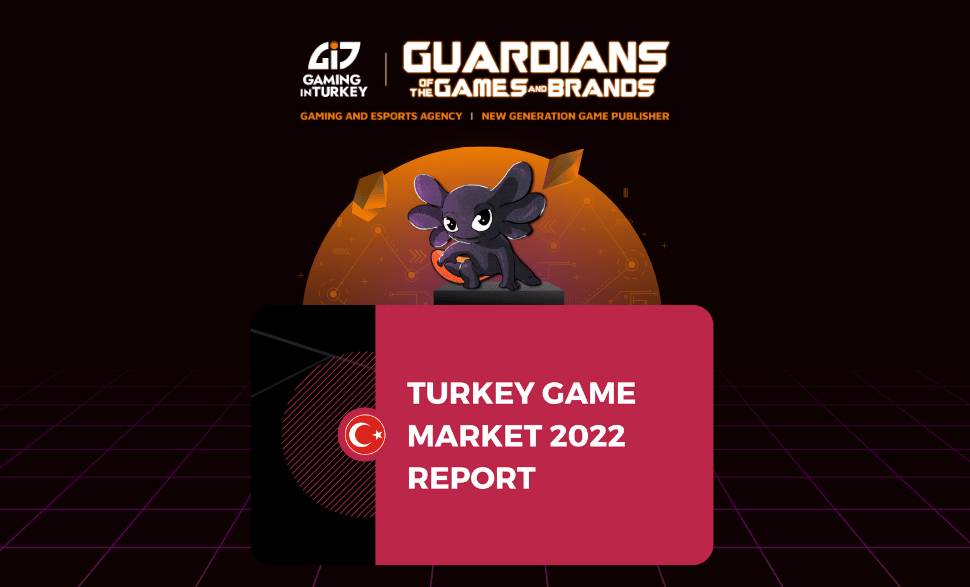 And it will be groundbreaking. We have been providing the most accurate and up-to-date information on the latest developments in our region with all transparency for 6 years and counting the days for our 2022 report. As always, you'll have a chance to access lots of information from one source with our Turkish Gaming Market Report which will be with you by the end of January 2023. We hope that this report, which is prepared with great effort and commitment, will be useful guidance for all of you.
Hold on, it's almost here!
2022 IN A NUTSHELL

Since we worked so hard in 2022, sometimes could not able to find a break to share what we've done with you. Such as, an excellent announcement happened for honoring Genshin Impact in Turkey, Coca-cola cans welcomed guests with special Wildrift designs, while we were polishing the green of Razer Gold, Türk Telekom's GameON grew bigger, we launched ships of Wargaming, ran from news to news with Black Desert, in Gamer Arena we got saturated to tournaments and duels, players got caught gift rains in PUBG, heated up mobile devices with New State, we had lots of pasta with Pastavilla, we dived into the magic world of Pokus…
And so much more! We will be sharing it all with you but as the saying "the shoemaker's son always goes barefoot", our priority is always been the happiness of our partners rather than promoting ourselves.
The rest is easy…
Gaming In Turkey | MENA | EU
Best Regards,
Ozan Aydemir
President
Gaming Agency & Esports Agency
New Generation Game Publisher